Read, and then decide which category you belong.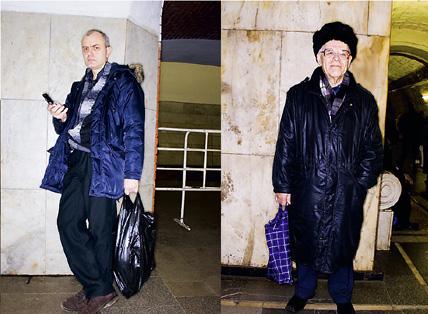 Passengers of the 6th hour (6.00-7.00)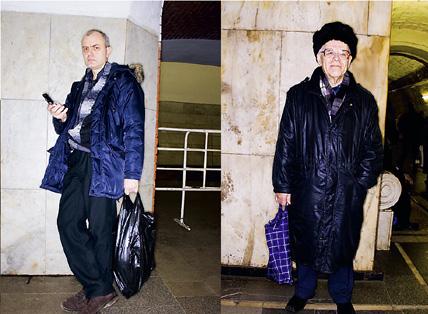 The very first people down in the subway construction and working skills, as well as those who work in the trade. They see themselves not quite wealthy people, although most of them have higher education. As a rule, older married men. Externally, they are distinguished by the presence of black clothes and holding a plastic bag, the newspaper "Your day", "MC" or detective. They are mostly smoking L & M and Vogue.
a typical passenger
Male (55, 1%)
age: 46 years older (38, 5%)
married (53, 8%)
with higher education (44, 7%)
construction, work (15, 4%)
not very wealthy man, had no difficulty in everyday expenses, but for large purchases have to save (64, 1%)
appearance
black hair (28, 2%)
dressed in black (44, 9%)
a black shoe (92, 3%)
with a plastic bag (28, 2%)
reads: newspaper "Your Day", "MK", ​​detectives Dontsov, Ustinova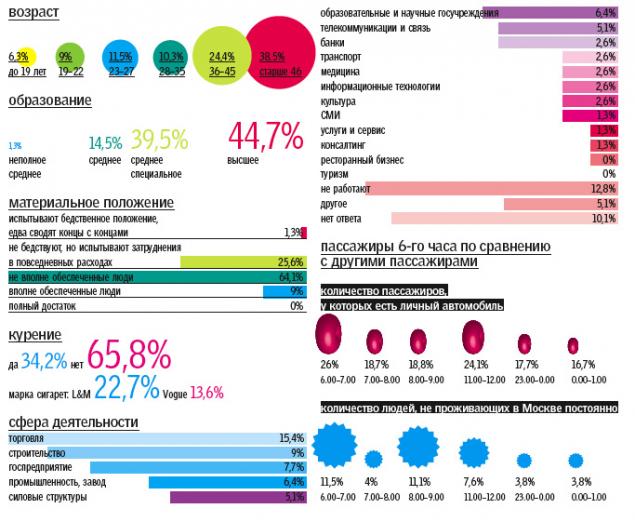 Passengers 7th hour (7.00-8.00)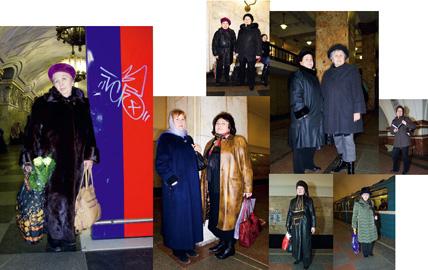 Most of the passengers of the 7th hour - are women. Older than 46 years, with higher education, mostly employed in the civil service. His income dissatisfied. Dressed mostly in black clothes, with handbags. Followers Marinin, Dontsovu and "Perfume" Suskind. Smoking Marlboro and Winston.
a typical passenger
Woman (53, 3%)
Age: older than 46 years (26, 7%)
or from 19 to 22 (26, 7%)
married (48%)
with higher education (54, 1%)
Specialist (22, 7%)
employee (20%)
student, student (21, 3%)
not very wealthy man, had no difficulty in everyday expenses, but for large purchases have to save (54, 7%)
appearance
black hair (29, 7%)
dressed in black (92%)
a black shoe (57, 3%)
with Handbags (44%)
It reads: detectives A.Marininoy, Dontsov, P.Zyuskind "Perfume»