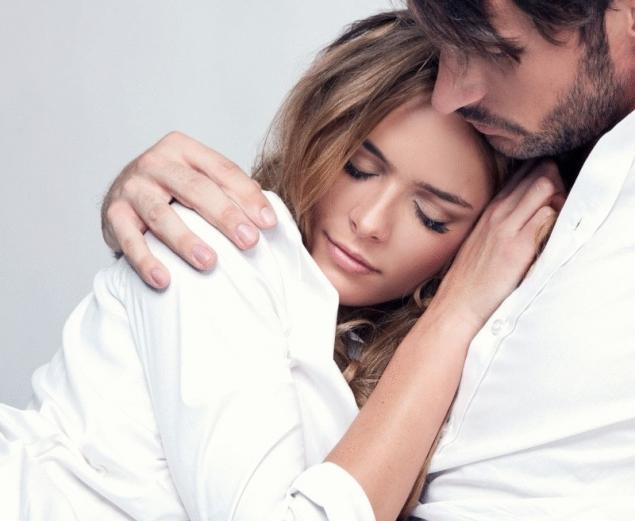 The feeling of intimacy men and women can be so unbearable that the man and woman begin to have sex to avoid feelings of intimacy. That's the paradox. Sex has become so commonplace, and for men — almost mandatory — that it is easier to interpret his arousal in contact with an interesting woman as sexy than as the flash of energy, always occur where there is genuine contact between two living souls. The safer sex as intimacy is impossible without a mutual vulnerability, and sex — it is, especially if it is limited by ideas about what "a man should seek sex from women they like" (is that a thing?) or "a woman needs to seduce and be sexy." Intimacy is etched, as bearing stress, embarrassment, excitement — a whole range of complex emotions, indicating a cautious approach of the two towards each other. "Banzai" and storming the barricades — as it is faster and easier...
Why is it so awkward sometimes after sex, the two newly met people? Where does this voltage, the former before? So Yes, went to the horn (an orgasm) when it could join in the relationship. And awkwardness — which is masked by the shame — could provoke regret from that jumped the gun. I ruined something very reverent and important, did not allow him to ascend. As if just appeared a sprout began to pour tons of water, erosion in the end, the soil and washing it from the root. Water is good when it is timely and in the right amount, no more and no less. The sex too. Intimacy includes sex, but it is not a condition. The shame and embarrassment, the natural regulators of the rate of convergence of people, can be ignored in the time of a sharp speeding up convergence, but they are still catching up a little later...
And another trend — the desire to hang on the proximity of any label. "Friendship", "love", "friendship", or even some indication of the form of relationships, like intimacy can be fit into the framework and to stop its development. Why so much debate about whether it is possible friendship between a man or a woman? To define relations and to calm down: say, we now know what's happening, and we play by the rules. But is it? If we denote the relationship as "friendship" — it does cancel their development, this ensures further transformation of intimacy in a different quality (which you then label "love")? But if we "love" now play by the rules of love ("if you love something..."). "Friends do not feel each other's sexual interest" — this rule where did, for example? Can experience and nothing to do, can experience and to do anything else... If the proximity of the two over time was transformed, acquired a new quality, does this mean that what was before the transformation doesn't exist, or it had no value?
There are, however, a game of friendship when intimacy is masked by the simple sexual desire. But in this game there is no life, as in any simulation of reality. It is enough only a little sense to understand.
Let the closeness develop, and the rules "friendship" or "love", for the natural "chaotic order" that exists between communicating with each other a man and a woman. Proximity does not imply that the transition of "friendship" to "love" or Vice versa. It's just there. And "he/she close to me" is often more meaning and sense than "he/she boyfriend/girlfriend" or "lover/beloved one". Not so certain and complete, so alive and warm.published
Author: Ilya Latypov
Source: tumbalele.livejournal.com/48976.html