A healthy lifestyle has recently become not so much fashionable, as necessary. The rapid development of technology made our lifestyle sedentary and led to the deterioration of health. Experts vying to give advice on how to improve your health and become healthier.
One of the cornerstones of a healthy lifestyle, in addition to a good diet is water. It would seem, what could be easier than drinking plenty of fluids. However, many people drink, only feeling an intense thirst. The majority do not drink the necessary minimum, which, according to experts, is 1.5-2 liters a day.
Recommendations about how much a day to consume liquids vary. Help not to be mistaken with the amount of "smart" bottle HidrateMe. Writes Onegadget, the device reminds the owner of the smartphone, when you need to drink, even if the person is busy or doesn't feel thirsty. In this case, the bottle will glow.
HidrateMe is equipped with a special sensor that allows to determine the saturation level during the day. If the user has not been drinking for a long period of time, the gadget will remind you. The bottle itself has a volume of 710 ml made of plastic containing no harmful substance bisphenol A. the Bottle can be washed in the dishwasher, it also has a comfortable cover.
HidrateMe syncs with a smartphone and configured using a separate application. The user can set a goal, what is the amount of liquid he would drink per day, to monitor the implementation of the goals, view statistics, etc. the App integrates with fitness trackers and smart watches and allows you to more accurately calculate the amount of water that you should drink, depending on activity, temperature, humidity and other conditions.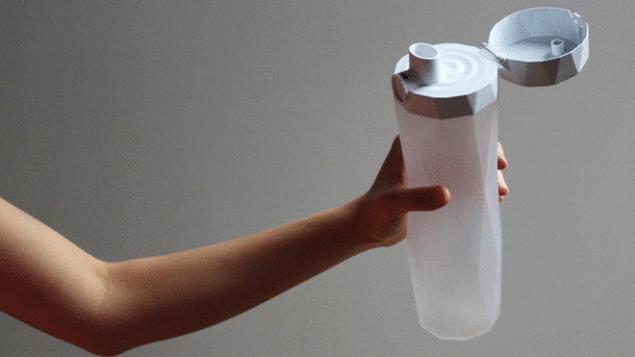 Fundraising for the production HidrateMe conducted at the site Kickstarter. For 37 days before the end of the campaign collected more than $150 000 despite the fact that the goal was to raise $35 000. The "smart" bottle will be available in December for about $45. published
P. S. And remember, only by changing their consumption — together we change the world! ©  
Source: www.gearshout.net/hidrateme-umnaya-plastikovaya-butyilka-dlya-vodyi/