In June we opened the first pizzeria "Dodo" in Kazakhstan, in the town of Kaskelen. It was opened by Alexey Kovalchuk — trivial people of destiny and nedyuzhy endurance. He went on to study in Germany and the United States, build a business and lose everything because of the crisis. And he convinced the management company to open a pizzeria in Kazakhstan. This was against everything, including me. To understand why the "Dodo Pizza" believe it Alex, read his story.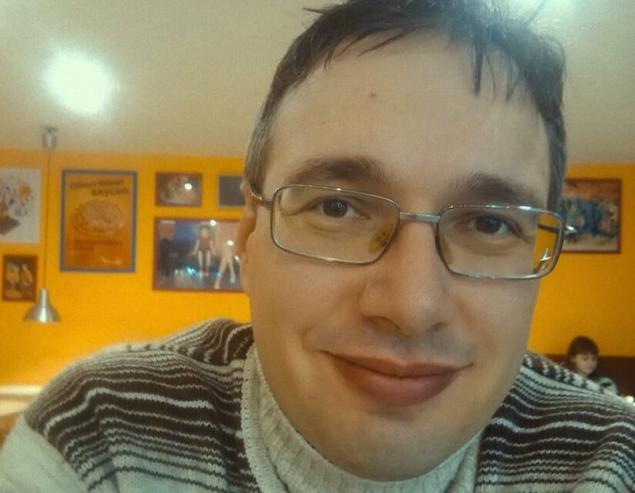 There and obratnaia Kovalchuk: "At the end of the nineties, I was a typical post-Soviet schoolboy: like many, dreamed of becoming a trader, but have no idea what it needs to do. I once saw on TV amazing advertisement in the USA was invited teenagers to share. I was wondering — how to live there? Without thinking, I went and met one of the last students in the stream.
By the time all the good States was dismantled, and I went to new Mexico with deserts, boredom and cacti. Then there was the Internet, Russian-speaking people in the neighborhood, too, and to talk with their families was not more than once every two weeks, on the phone. When nine months later I returned home to Kazakhstan, I laughed friends — I had a typical American accent.
I returned home, finished school and went to University. I wanted to become a heating engineer as the father. Even thought to go to graduate school and study science. But the salary of 120 USD was repulsed all desire. Somewhere I learned that in Germany they teach for free, just to support themselves. Decided to enter the German Institute. Suddenly I was accepted at the Dresden University.
In Dresden it was not working, and I went to work in Stuttgart. They had to spend nights in a tiny basement room that overlooks the dumpsters. In the small room could barely fit one bed and my friend slept on her.
I had the chance to stay in Germany, to place the Department in Dresden. However, I experienced an aversion to German stability. Watched this on a friend who got a job in Siemens. By signing the agreement, he knew exactly what his pension.
He waited for a quiet life. And I can't do that, I want to get things moving. I want my life to shake me!In the middle of the two thousandth I returned to Alma-ATA and opened a computer club along with a fellow sysadmin. We have computers set up, administer, were all business. However, after a year separated. I wanted to build a business that can scale, which will make money without my participation. A buddy wanted to work, he said, "you want something done right, do it yourself". Each of us pulled the blanket over himself and we were tired. In the end, differed and even quarreled — six months have not talked after that. I left not one, but together with his future wife. She worked as an employee at the club.
Had to make a living, and I got a job at a local telecommunications company. Were employed in the procurement of equipment went on business trips to China. With the chief was able to negotiate: I do my job well, and he doesn't forbid me to earn money on the side.
I earned all I could. Renovating the apartment in order, participated in shared construction of housing, had built the two houses, purchased land in the property. All this, of course, on credit. One day I looked at it and was stunned. I remember thinking: "If it works out, and I'll be able to sell will be a lot of money!". Could not — came 2008.
The ballad of the precious Pleskachevsky crisis was raging in Kazakhstan is even worse than in Moscow. I lost everything, even the apartment in which you lived at the time. Had to move to parents, to sell all that is possible. Somehow paid off the debts.
After the crisis continued to repair the apartment. A telecommunications company I was sent on business trips to China, and I was there in their free time running around construction markets — have agreed as cheaper to bring home finishing materials. Once saw in a shop a miracle: jewelry stick. I just fire them, and decided to bring it home. Then in Kazakhstan there was nothing there. Was sure I'd be able to sell them and make money.
I waded in with their flash drives in computer stores, but nobody wanted to take them. Then I took the box with the stick and went to the Mall, where he stood with jewelry departments. Nobody there that I knew, and I was so ashamed to come and offer the goods. Five times he passed by stalls with ornaments, and finally decided. When he began haltingly to offer the stick to sellers in the store, I caught someone's look. I looked around, and saw a fellow head of the legal Department of a telecommunications company. He looked at me with such surprise that I have inside something is broken and overturned.
If I had shame, and has developed an immunity to awkward situations.After that moment I can easily take on any job, even the most prestigious. After all flash drives have suddenly changed. A telecommunications company changed the chief and the new chief was against my free graphics. Perhaps you can sit in the office from eight to five, but it was like I had the strength to start again from the beginning. I quit my job, took a box of flash drives in the basement, and began to invent a business.
Meeting with literary, heroic that time I have read "Nerds". One day I went to the blog Fedora and thought, "Ha, he is now a pizzeria has opened. Does she not have bent?". Read the blog and saw a post about Fedor franchise.
There were clear criteria for the cities that passed. Fedor wrote that we should not bother him if ineligible on formal grounds. But I thought, "If I write, will not be worse!". Wrote — of course, I refused.
I wrote another and another. A collection of failures! But suddenly something has changed, maybe I am just tired — or someone liked my persistence. I was invited to Syktyvkar. Was offered to work at the pizzeria and test yourself.
Of course, I didn't go to cut tomatoes or wash dishes. It was important for me to get to Fedor, to prove to him that the pizzeria in Kazakhstan has the right to life. So I did a little presentation and tried to arrange a meeting. Thought to myself: "If you again refuse, then at least look at it, Yes the owner will sign".
Fedor was very busy, but I managed to beg ten minutes of his time. Was waiting for him on the street and thought, "what kind of car was coming?" In the "Game" Fedor dreamed of a European car like a Camry. Maybe come in a big jeep? Look, Fedor is on foot with a backpack.
We went into the room, I began to tell about Kazakhstan, was the slides. It became immediately clear that to open a pizzeria in Kazakhstan nobody wants. Fedor even in the face changed, waved his hands. Well, I think it's time a book to sign and to go home. Agreed some to call on Skype.
Come to Kazakhstan, and then calling Fedor. Says: "If you really want to become a franchisee — just come to us on probation for three months, but we'll see." I immediately bought a ticket to Syktyvkar. The son then told his friends: "Dad quit his job and went to do a pizza!".
I worked as a pizza-maker in Ezhva. It was great! I still sometimes I go to Google Docs and look at the pizza parlor cheer for her, so to speak. Along the way, the pizza I met up with Fedor, and discussed the case, persuaded, argued. I guess my perseverance worked. Fedor agreed to give the franchise in Kazakhstan.
I went back and started looking for a room in Kaskelen. It is a satellite town of Almaty, with a population of sixty thousand. Found a seemingly decent place, rented for ten years. Started redecorating, but it quickly escalated into a major. Everything was bad, from the roof to the floor. Flooring had to put five levels! Along the way, solve issues with supply. To carry the products from Russia is very expensive, the pizza is Golden. Much in Kazakhstan, not at all, for example mozzarella.
June 25 "Dodo Pizza" in Kaskelen opened. Now and fun and scary.The pizza is a half to two times more expensive than the competition, but I think clients understand what they are paying for. Already a small queue going.
My pizzeria is like a little child. I now sleep with the phone under the pillow, thinking of her. It seems that everything that happened before was like a game than something real: America, Germany, the repair of apartments, stick these. As sung in a song: "I'm just beginning to breathe... posted  
P. S. And remember, only by changing their consumption — together we change the world! ©
Source: sila-uma.ru/2015/08/15/kaskelen/