Since beer is considered to be highly effective cosmetic product.
In those days, when creams, shampoos and conditioners still simply not there, girls were actively using beer to enhance your physical appearance. Especially effective intoxicating drink works with hair. You can call beer and ancient conditioning, and natural hair – drink rinsed the hair, on beer solution cheat curls.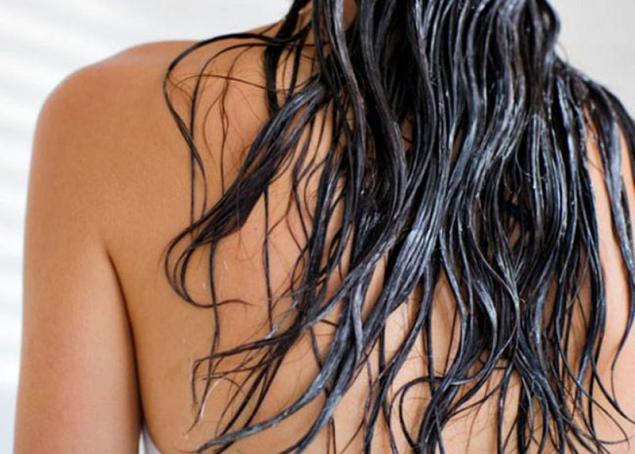 Even modern therapists do not deny the beer really can treat hair in all directions. The drink consists of these ingredients – the yeast, malt and hops. Components of action and complex composition, so the beer is full of minerals, amino acids, essential oils and vitamins. These substances and work with hair.
Beer has several b vitamins – B1, B2, B6. These substances act on the follicles – strengthen them, affect the state of the hairs. Minerals phosphorus, magnesium, iron, copper contribute to the rapid and enhanced growth of hair. Beer eliminates seborrhea and other skin problems of the head, because yeast is a natural antiseptic that kills fungi and microbes. Overall beer moisturizes, nourishes and smoothes the hair, makes them alive and obedient. Hops also contains a rare substance, hormone fitoestrogens, which has a rejuvenating effect, so-called hormone of youth.
There are many folk recipes for treatment of hair care that are easy to prepare at home. But before you can prepare hair mask of beer, it is worth remembering that traditional recipes will be effective only under certain rules:  
Beer should be of high quality. Ideally, you should use a natural, so-called "live" beer, brewed in the private brewery. You can buy beer in the store, but it is important that the composition was of natural ingredients and not chemical. You should use beer without gas. This bottle is necessary to permanently leave open, or several times to pour beer from one container to another. Beer works best when it is heated. Then its useful properties maximum aktiviziruyutsya. After application of masks based on beer on your hair, you need again, to create the effect of the bath. For this you need to wrap the hair with polyethylene and warm headgear. The mask is applied on already washed, damp hair. After applying the mask wash off with plain water, but to enhance the effect, you can also rinse hair with a decoction of useful plants or acidified water with lemon or Apple cider vinegar. For different hair types use different recipes for masks, you need to pay attention to what you have dry hair or oily. It is also worth remembering that the beer has a light coloring effect. Therefore, for the blond hair can't use dark Beers. Note that components of the beer masks may be allergic. So, the most popular "beer" hair mask
Beer + the yolk of a Very simple mask that will help to restore and strengthen hair, add volume and Shine. Suitable for weak, brittle, dry hair. Grab a beer in the amount of 100 grams and egg yolk, mix in a blender. You can also add a tablespoon of honey, or the same amount of honey.
Beer oil Nourishing mask for dry and split ends. In a glass of beer, add a teaspoon of almond, olive or apricot oil. Wrap the head and keep for at least 20 minutes, and then rinse the hair well.
Beer and yogurt moisturizing mask is suitable for any hair. Mix half a glass of beer and half a Cup of yogurt, if your hair is long you can take large proportions, the main thing that the combination was equal – 1:1.
Beer with a herbal rinse for oily hair. Herbs that will help to reduce the oiliness is nettle and sage. Take two tablespoons of these herbs and brew them right hot beer. After washing your hair apply this beer conditioning, you can leave even at night. Use this recipe no more than 2 times a week to not overdry hair.
Beer and rye bread for hair growth and volume. 500 ml of beer, add about 200 grams of rye bread. Mix well in a blender. Apply the mask for 30 minutes, keep the head warm.
Beer and onion against hair loss. Three medium onions finely chop, and squeeze out the juice through cheesecloth. Add onion juice in a pint of beer. Apply to washed damp hair, hold for 20-30 minutes. published  
Author: Nellie Petrova  
P. S. And remember, only by changing their consumption — together we change the world! ©  
Source: www.min10kg.ru/articles/ecolife/maski_dlya_volos_iz_piva_starinnye_sekrety/