Increasingly surround us electronic devices give useful "chips" — appeared on the market of smart watches, TVs and even the kitchen units, for example, refrigerators. So, the smart fridge from Samsung, equipped with an 8-inch touchscreen display and Wi-Fi module that is able to run games and applications to display an image with display of the connected smartphone and can also show entries from Google calendar, using the appropriate user account.
But, how figured out the experts of Pen Test Partners, an advanced device is not sufficiently protected from possible hacker attacks. They identified an exploit that allows you to intercept the data passing between the server and the device.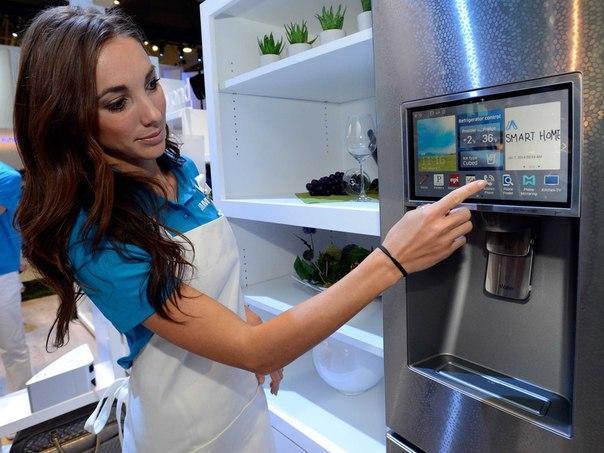 A flaw in security discovered in the four-door model Samsung RF28HMELBSR. Smart refrigerator supports secure SSL, but fails with SSL certificate verification. This makes the device vulnerable to attacks by hackers who connect to the network, capable of stealing credentials to log in to your Google account.
In turn, this can deprive users of control over their Gmail and accounts on other services where the user is a registered user log in " box. Samsung promised as soon as possible to eliminate all vulnerabilities. The owners of these refrigerators, be careful! published
P. S. And remember, only by changing their consumption — together we change the world! ©    
Source: vk.com/wiki_inventions?z=photo-56414092_378355396%2Falbum-56414092_00%2Frev