"Because this is the destiny of every human destiny, written in our genes and neurons, to be a unique personality to find their own way, to live your unique life and die with its unique death." This is the last essay Oliver sacks My own Live, in which the scientist reflects on his incurable disease, starehe and the meaning of life, coming to end.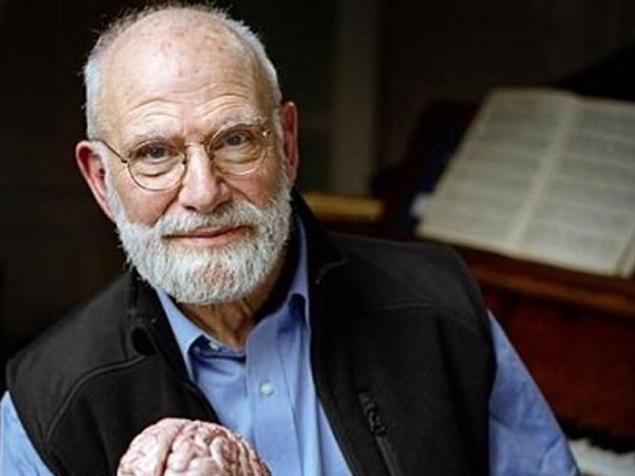 The famous neuropsychologist and science popularizer Oliver sacks died of cancer. He had learned of his fatal illness in February of this year. The disease was already in the terminal stage, so no hope remained. And in this situation, the scientist who for more than forty years, described clinical cases involving abnormalities in the brain, and analyzed the condition of their patients (of the book "Anthropologist on Mars", "Musicophilia", "Eyes of mind" and "the Man who mistook his wife for a hat", about which we already wrote, etc.), not gone silently from the stage, and wrote his last essay in which he tried to comprehend what he's experiencing and give us a piece of their experience. A fitting end to a decent life, which Sachs himself once compared to the monastic service:
"Almost unconsciously I began to tell stories in those days, when the medical narrative was already out of date. That didn't stop me, because I felt that the roots of my work lie in large neurological histories of the nineteenth century (and here I was inspired by the great Russian neuropsychologist A. R. Luria). It was loneliness, but imbued with a deep satisfaction, almost monastic life I led for many years."
My own life
A month ago, I felt quite healthy, even perfectly healthy. I'm 81 years old, and I still swim 1.5 km. But the stocks my luck ran out a few weeks ago in my liver found multiple metastases. Nine years ago I was diagnosed with a rare type of tumor in my eye, melanoma of the eye. I went through chemotherapy and laser radiation and eventually went blind in one eye. Such tumors rarely metastasize, I was among the two percent of neschastlivtsev.
I am grateful for the gift from me nine years of good health and fruitful work, but now I stand face to face with death. Cancer seized a third of my liver, and though its progress can be slowed down, that this cancer cannot be stopped.
Now only depends on me how I will live out the months that I have left. I have struggled to try to live more intensely, profoundly, productively. In this way I am inspired by the words of one of her favorite philosophers, David Hume. Having learned in 65 years that he is terminally ill, yum one day in April 1776 wrote a short autobiography essay. He titled it "My life".
"I have no doubt in his demise, he wrote. My disease can't be caused me suffering, but, even more surprisingly, I braved the approach of death, never suffered from the decline of the spirit. I retain the same zeal in the work, and I have as much fun in the company of friends."
I was very lucky that I have lived to 80 years and 15 years, I have over Hume's sixty-five, was also filled with work and love. During that time I published five books and wrote an autobiography (rather longer than a few pages of Hume) – it will be released this spring; I have almost finished a few more books.
Hume continues: "I... man of gentle disposition, smooth character, sincere, generous, and cheerful humour, capable of devotion and little conducive to make enemies, I tend to moderation in all my passions."
Here we are with the Hume disagree. Although I had the pleasure to enjoy the company of loved ones and friends and a deep hatred I've never experienced, I can't tell (and nobody who knows me say) that I am a man of gentle disposition. On the contrary, I have hot, violent temper, passionate enthusiasm, and I to the extreme do not hold back in all your Hobbies. And yet, one line from an essay of Hume I am particularly in tune with: "I have never felt more detached from life than now."
In the last few days I was able to see my life as if from a great height – like a landscape in which everything is interconnected. This does not mean that I have lost interest in life.
On the contrary, I feel very alive, and I hope to spend my remaining time with my friends. To say goodbye to those I love, to write something that does not have time to travel, if there are forces ponder life.
In all this, I'm reckless, I'll say what I think, right in the face. I will try to put in order, fix what needs. But to laugh and have fun I will also (and even to do silly things, why not).
Suddenly, my mind gained clarity and perspective. I have absolutely no time left for unimportant. I have to focus on yourself, your work and friends. I will never every evening to watch the news. I'm not going to follow policy and the problem of global warming.
It is not indifference, distancing – I still heart aches for the situation in the middle East, climate change, growing inequality between people, but it's more of my concern, these events belong to the future. I am filled with joy when I meet gifted young people – even the one who diagnosed my metastases. I know that the future is in good hands.
The last ten years I looked on with growing anxiety, watching one after another die peers. My generation is running out, and each death is given to me, like ripping off a part of myself. When we leave, no longer will anyone like us, no one will be able to repeat, but, on the other hand, it has always been. When people die, they cannot be replaced. They leave a void that cannot be filled, because that is the destiny of every human being – the destiny written in our genes and neurons, to be a unique personality to find their own way, to live your unique life and die with its unique death.
I don't want to pretend I'm not scared. But gratitude in me rather than fear. I loved and was loved. Me much has been given, and I tried to be generous in response. I read books and traveled, meditated and shared their thoughts on paper. I had a physical connection with the world, a very special relationship that arises between the writer and his reader.
The main thing – I happened to be born a creature, sentient, thinking animal on our beautiful planet, and that in itself is a great honor and an incredible adventure.published
The author of the translation Ksenia Tatarnikova  
P. S. And remember, only by changing their consumption — together we change the world! ©
Join us in Facebook and Vkontakte, and we're Classmates
Source: monocler.ru/oliver-saks-moya-zhizn/