Peanut butter (Urbach) – is a thick viscous mass of crushed nuts and seeds with a binder and a warm taste. No one can remain indifferent to this causea, enveloping, slightly astringent and simultaneously sweet treats.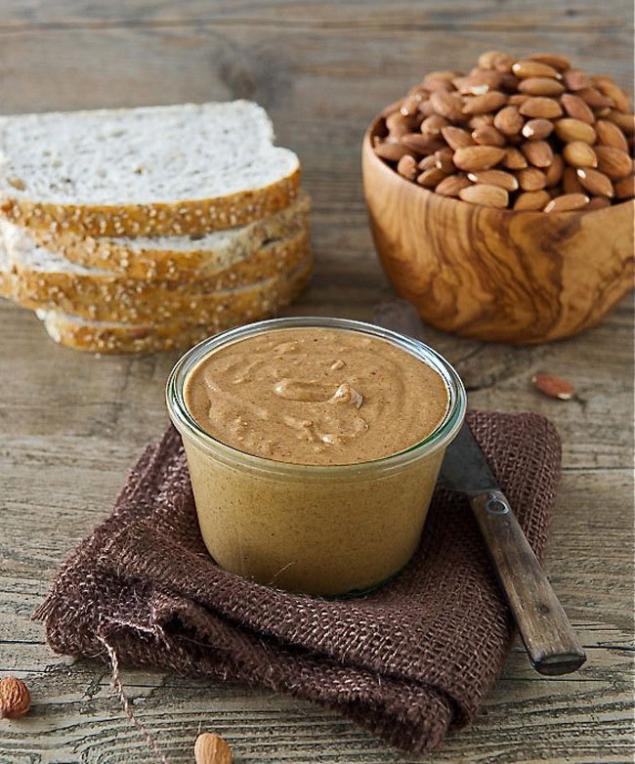 Urbach is the Dagestan national dish. Traditionally it is prepared by grinding seeds and nuts on a stone mill, so the composition of natural urbica only nuts, nothing more. The mill was rotated at a certain speed to a walnut cake and the separated oil was mixed in a thick viscous mass. Natural preservative here is just oil, so urbica no additional additives.
Each item has special properties – they depend on the quality and characteristics of nuts, of which it is composed. However, there are some General advantages common to all types of pastes:
They are prepared without heat treatment, raw seeds, and therefore, the maximum retain all the beneficial properties of the original product, the inherent nature. Even if seeds are dried before grinding, it is always done at temperatures above 30-40 degrees, so the peanut paste is also suitable for raw food enthusiasts. They are very high in protein, it is a product with high nutritional value, this natural "super", Gatorade, and a multivitamin! Quickly saturates, but at the same time leaves the stomach is empty and retains lightness in the body, which is especially important for athletes. One tablespoon is enough to satisfy your hunger. Feature of peanut butter that you can cook it at home without using professional equipment is almost impossible so you just have to buy it in specialized health food stores.
Varieties Urbach and svojstvennoj from almonds – is the most common and one of the most delicious. Record the content of protein, contains healthy fats, improves the digestive tract, it has a soothing and anti-inflammatory action.  
Urbach of hazelnuts also contains a lot of protein, so it is especially appreciated by athletes. Besides protein, it contains a lot of vitamin E, calcium, magnesium, phosphorus and zinc. Enhances immunity and has antioxidant properties.
Urbach of walnuts improves brain function, calms and relaxes the nervous system, enhances immunity, and, of course, contains healthy fats and hence, helps to strengthen the cardiovascular system.
Pistachio Urbach – contains iron, selenium, improves the digestive tract, helps prevent anemia and strengthens the nervous system. It quickly restores the body after heavy physical exertion.
Urbach of cashew – a source of oleic acid, manganese, magnesium, phosphorus and even tryptophan. That is why it improves mood and has anti-inflammatory and antioxidant properties. And well calms the nervous system.  
Urbach sesame – record the content of calcium, makes strong and sturdy bones, teeth, hair and nails. Helps to build lean muscle mass, has a bracing effect, removes from the body toxins and wastes due to a mild laxative effect.
Linen Urbach – according to some versions, this is the first Urbach, which were made in Dagestan, and it is the most inexpensive. The shepherds always took it, lavash and water. And these three products help them not go hungry during the day. Urbach from flax lowers cholesterol, improves vision, boosts immunity, strengthens joints and ligaments, visibly improves skin condition and helps to gently cleanse the body.
Urbach peanut is a peanut butter that so many love to spread on toast. However, we suggest to carefully read the composition of the package, because the paste of peanut is often added TRANS fats and preservatives. It is better to choose reliable manufacturers. In peanut, and thus in orbeon from it, contain polyphenols – substances-antioxidant. So beloved by all adherents of the fashionable diets, pasta has anti-cancer properties.  
Urbach apricot seed is also relatively inexpensive, but no less useful. It also contains polyunsaturated fatty acids and many vitamins.
Hemp Urbach – Urbach hemp seed, one of the top-selling of arbeca on the shelves of ecomagazine. It is in the medium price range, however, the protein content is not inferior to walnut. Hemp seeds are also rich in calcium, iron, phosphorus, manganese and other micro and macro, so hemp Urbach perfectly enhances immunity, helps prevent anemia and strengthens the musculoskeletal system.
Urbach of sunflower due to the content of fatty acids reduces cholesterol. Rich in vitamins, strengthens the immune system.
Coconut Urbach – an excellent detox product with the aroma and taste of coconut. Due to the high content of lauric acid it also lowers cholesterol, and due to the large amount of dietary fiber in the composition gently cleanses the body of toxins and impurities. It is worth noting that for its production uses only the pulp of coconuts.
Urbach of pumpkin seeds is zinc in practically pure form. This paste possesses anti-parasitic effects, improves vision, relieves depression, strengthens man's health and calms the nervous system.
Urbach Thistle seeds is extremely useful in diseases of the gastrointestinal tract, especially beneficial milk Thistle affects the liver. This Urbach can and should be used during detox, if one of your goals is cleansing and maintaining liver function.
Urbach of black cumin – is a real storehouse of vitamins and minerals. According to Eastern wisdom, his use of "can cure any disease except death."
Poppy Urbach – improves quality of sleep, has anti-parasitic properties, strengthens the immune system due to the content of many vitamins (A, C, D, E) and minerals (iron, calcium, magnesium, potassium, etc.).
As you can see, varieties Urbach quite a lot, and they all have unique characteristics, so choose what will you prefer, is not difficult. I would like to mention the fact that the nut paste have a very rich and unique taste. And if you don't like the taste of a walnut, it does not mean that Urbach of these nuts will leave you indifferent.
We should also tell about how the use of Urbach
here are 10 of the most interesting options:
Spread on bread, or bread made of whole grains Mixed with honey in proportion 1 to 1, having a delicious, sweet and sticky paste that will be a great addition to the porridge, a smoothie or a separate dish. This is a strong multivitamin means, so don't overdo add to the mixture of Urbach and honey cocoa or carob and to get a real chocolate paste, which is not inferior to taste "Nutella", and only use – and even more so to add to salad as a dressing Is 1 tbsp in the morning as a vitamin Supplement to Add to smoothies and banana ice cream for greater plasticity, slivochnoe and, of course, use add to cereal (e.g., oatmeal), Add to fruit salads to Make milk from Urbach, mix 2-3 tbsp Urbach and 1 Cup of water. This is a rough proportion: the more peanut butter, especially creamy, thick and rich get milk. You can use it in baking and smoothies. published
P. S. And remember, only by changing their consumption — together we change the world! ©
Join us in Facebook , Vkontakte, Odnoklassniki  
Source: dayoga.ru/blog/urbech-noviy-superproduct/