Today let's talk about unconditional love and other popular in the literature of fabulous animals. Unconditional love for the partner doesn't exist.
Unexpectedly, right? Here's the thing: your spouse isn't your child. Husband is a grown man you decided to spend your life, but everything changes and there is no guarantee that every day, month, year together you will love it. Or it you.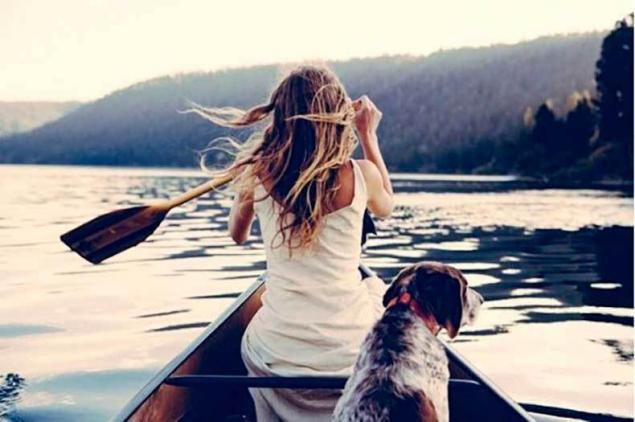 All my life I was told:
The husband will not always be to please you, but you will always love him.
And when it was bad times, I thought my marriage was over. What's love, if we torment each other? And is marriage is not about unconditional love? "No, cut off our family therapist. — Who told you that? He's not your son, and you're not his daughter. No you are eternal and absolute love is not guaranteed".
When I realized this, my head like a lightbulb came on. What if we can be a happy couple, happy family, even if sometimes love isn't so hot? In our case, it returned, stronger than before.
Total: no one is obliged to love you (and you don't have). You will have to work hard to help the partner to love you. Even (especially?) being five, ten, fifteen years of marriage.
The first two years after birth were the most difficult. Don't let this period be a model for the future Yes, children are a joy and happiness to those who wants a family, but even if you're whole life and only dreamed that I would become parents, when it comes to the completion, everything will change. Your life, schedule, opportunities for communication and the old ways of resolving conflicts amicably fly into the pipe.
People say that "it is necessary to put the relationship in the first place" (and I agree, provided that the welfare and happiness of the child does not donate), but no matter how you try, it will be difficult. You will miss sleep, hormones go crazy, your body and even way of thinking will change.
Most importantly, don't let this crisis period to determine how you will treat your spouse on.
Don't let resentment and anger to accumulate, talk, practice patience, remind yourself that you fell in love and chose this person.
Easier said than done, of course, but advised me that smart people ask for help, accept help. Hire assistants, in the end. Do all you can to survive this stage with minimal losses and without residual hate each other.
Sex will not always be in the foreground
Sorry, guys, but no matter how you loved sex in a long term relationship its not always going to be a lot. There will be times when your libido does not match.
I wish I had brilliant advice to program somebody to want more or less sex. But here is what I understand: your desire here and now does not impose an automatic obligation on your partner, but the loss of intimacy and a cooling of relations is a common problem.
If you are the one who wants less, not to have sex through I can not, but at least try to stimulate their desire. Go to a therapist, dream, pofotografirovat yourself or wife, read an erotic novel in the end. I don't know what turns you on, but do it.
But if you are someone who wants more? First, do not turn on this ground in extortionist. Don't push the blame (it is unlikely that your husband or wife has reduced his desire consciously). These techniques only further cooled the relationship. Try to find affinity in each other, cultivate the warmth in the relationship that your partner has gradually melted. Laze in bed, kiss, touch each other. Cook together, watch movies, cuddling. These things are also very important.
Nice trivia every day — the universal recipe
is not only colors, clean house and regular sex (though that too). Nice stuff — call it the partner's "favorite" or some other affectionate word, which he's always thrilled. Say, "How nice to hear from you". Buy cookies — just because he or she likes them.
Sounds corny, I know. I grew up in a family where hugs were not taken, and say "I'm glad you're home" was pretty hard. But, you know, as they say, was involved. And my husband really like it.
Marriage is filled with such moments, — happy marriage.
So, if it's to mind something terribly sweet and romantic, do not brake itself. It's worth it.
Never stand for those who are not willing to work on relationships
Here's the terrible truth: as if one of you tried and no tails off to fix what is broken in a relationship, no matter how much he went for therapy, as if neither wanted to change, non-ideal (are there others?) the marriage will not survive if the second will sit idle.
I have seen many marriages of friends who fell apart. And not collapsed. First, almost without exception, were unions, where one puffed and another spit at the ceiling. Maybe they were not taught mutual responsibility. Maybe this marriage they were just indifferent. Anyway, these people gave up.
And here's another unpleasant fact. Sometimes you'll have to wait and suffer until the "left behind" you'll catch up. Give them time to navigate. Be honest ("it's hard for me", "it seems like you don't care about our relationship"), but, again, do not blame and do not train. Sometimes you'll invest more, sometimes the other, if only in the end you were about equal. Honestly, someone wants to look back and understand that you are not pulling your part? The boat will not float away if paddling on one side only.
Never argue who is more invested is: the one who sits home with the kids, or the one who makes whatever you are doing, as if you may be hard, your pair is doing a bunch of work you just can't see. Don't even start this argument. There's no prize or winner, this is not a competition, both of you will eventually lose. You can (and should) share responsibilities. You can (and should) try to help his wife take care of the children, when I have time. (You get the idea) to keep work hard in the husband's office and when the age of the kids, work itself, or at least find a many interesting thing to the whole world revolved around diapers and borscht.
In short, appreciate the hard work of your partner, whatever it was. Say "thank you". published  
P. S. And remember, just changing your mind - together we change the world! ©
Join us in Facebook , Vkontakte, Odnoklassniki
Source: lifehacker.ru/2015/06/17/chto-nuzhno-znat-do-braka/