Boxing
is one of sports that can be called a classic. They can engage people with any fitness level and weight. Besides, age is also not a barrier to training, and in recent years become more popular women's Boxing. The modern pace of life and the abundance of stressful situations make it impossible to relax, because the active physical activity contribute to internal equilibrium.
Fundamentals of philosophy
Many people think Boxing is just a legal fight, but it is not. This form of martial arts involves the use of their own techniques and methods, professional level looks like, you can say beautiful.
Philosophy of Boxing teaches you to solve problems, not by fists, but by analyzing situations and clearly thought-out strategy of action.
There do not cultivate aggression, and learn to respect the partner in the ring. The main task of athlete is to win, not to cripple the enemy.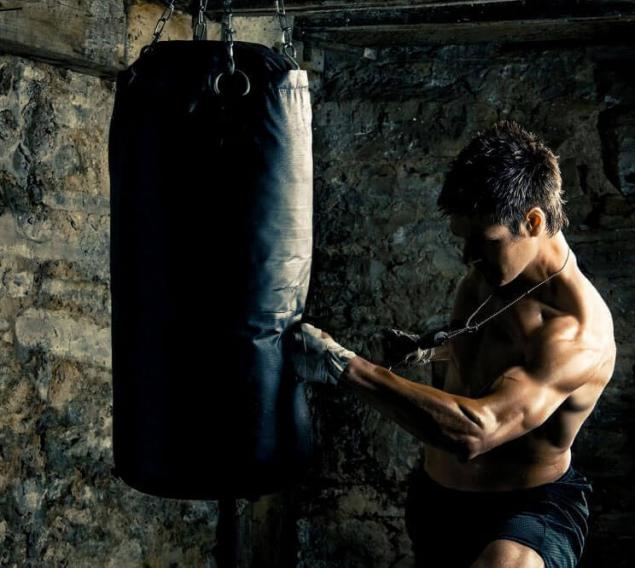 In fact, the philosophy of Boxing teaches winning in the first place, over their disabilities, struggle with negative emotions. That is the cold calculation makes the fighter the winner, while blind anger weakens and destroys a person's ability to reason.
The basics of training
Boxing taught only by experienced trainers, who themselves were in the ring. As a rule, the whole course can be divided into the theory of sport, the basic fighting techniques and the analytical part.
The first is General knowledge in the field of sport, including rules for duels in the ring, the obligations of the parties and the interpretation of referee's signals.
The second block is practical. Here the athlete learns to work the strut, and shock. At the beginning of the classes alone with the trainer, and after a brief course of individual workouts begin sparring with other boxers. It is important to learn how to apply the theory and have time to analyze their actions. All movements are taught progressively – each element has been repeated in different pace, in different environments, with the change of shells.
After any fight coach will talk about the mistakes made and learn how to analyze the overall picture of the action. This will allow you to pre-plan their tactics based on observations of the opponent.
Health benefits
Any sport is good. Physical activity normalizes metabolism, blood circulation, improve health. Boxing provides comprehensive weight load on the muscle groups due to the peculiarities of training. In the classroom the exercises for strength, endurance, stretching. In the process of the body to actively remove moisture, easy to go overweight. So, in addition to increasing resistance to disease, you can improve the appearance.
Boxing is a great sport for any age, as it teaches not only to interact with other people, but find a way out of difficult situations. With these classes you will cope with stress without any aggression. published  
P. S. And remember, only by changing their consumption — together we change the world! ©
Join us in Facebook , Vkontakte, Odnoklassniki  
Source: .justbefit.ru/ru/blog/2015/04/24/Zachem-mne-boks/163