Armed with a camera, Eric Pickersgill (Eric Pickersgill) travels to Northern California, creating memorable black and white photographs of people who are stuck in their smartphones. He removes the phone from their hands, leaving the strangers to look into the void, thereby reinforcing the absurdity of modern dependent gadgets.
Sitting once in a small cafe American city, Eric noticed a family and it was absolutely far from each other, being very close. Father and two daughters wouldn't get off their smartphones, and my mother, not knowing what to do, looked out the window and was sad. The head of the family from time to time paused to let another "incredible" news from the Internet and not getting the reaction of others, immediately returned to the online world.
I'm saddened by the use of technology interaction is real interaction. I didn't think about this earlier and in that moment realized that this trend was the price that society pays for a new experience. While I was thinking, mom took out her smartphone.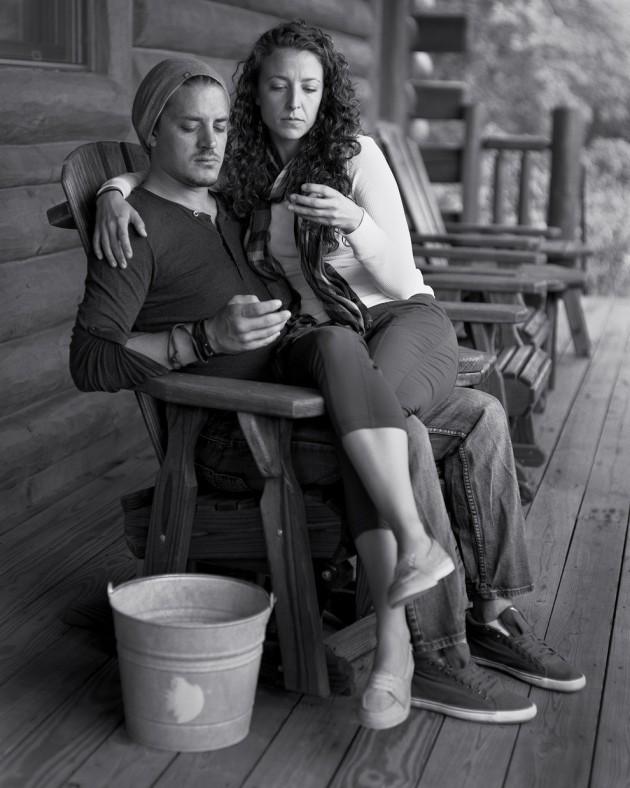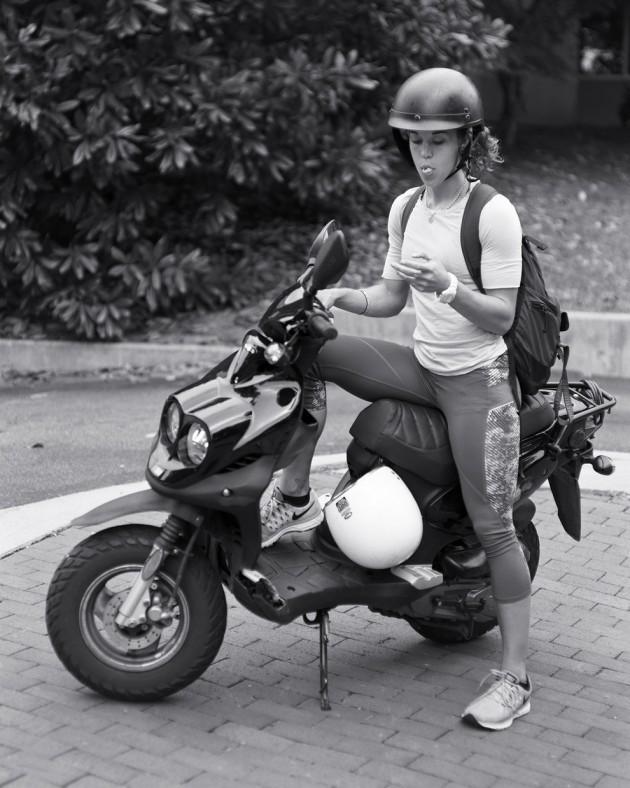 Family, mom, teen girls, pose, in which sat the father, and the limiting concentration on the palms permanently etched in the mind. This is one of those moments when something very trivial is shocking, revealing a frightening reality. The same fixation accompanied me to the shops, in the classroom, the roadside and even in bed with his wife. We fell asleep back to back, Babysitting in the hands of a small, cold, glowing device.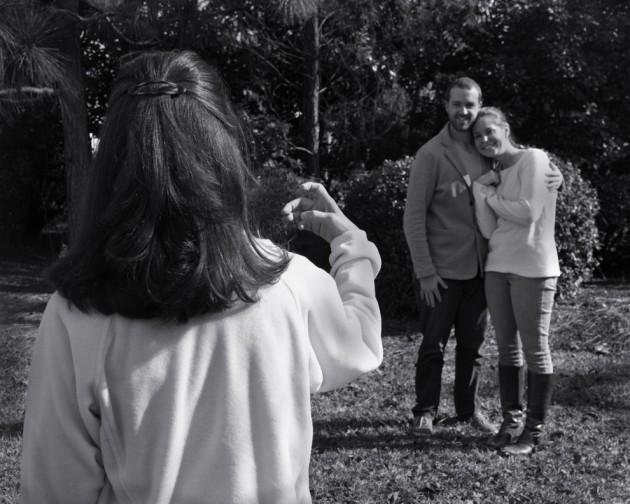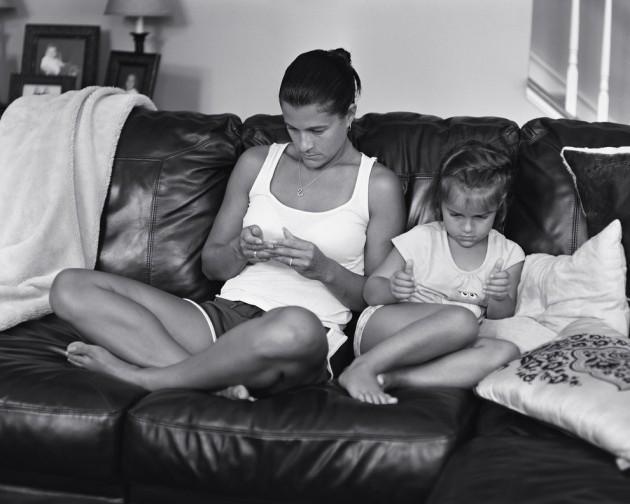 According to statistics from the Pew Research Center, 93% of U.S. smartphone users believe their gadgets are useful, and 46% can't imagine life without them. 47% of respondents aged 18-29 have a smartphone to pull away from everyone else, and 93% prefer the device as a cure for boredom. The results of the research center KPCB, the average smartphone user pays about three hours every day. Within one year it adds up to 46 days.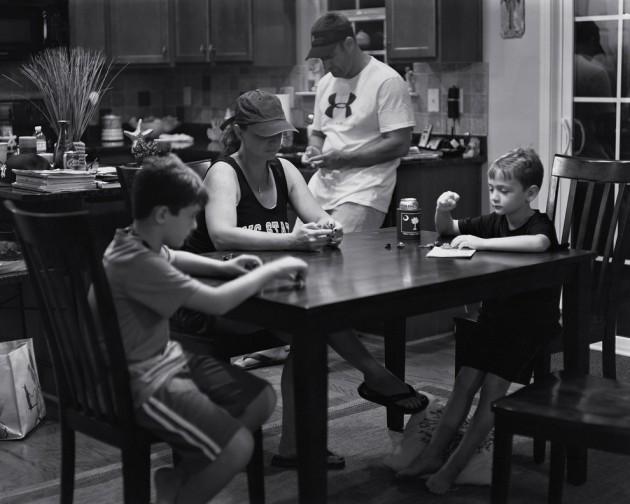 We subconsciously define when a person uses the smartphone, the characteristic facial expressions. When we see these signs, there is no need of physical presence of the phone to uniquely identify the situation.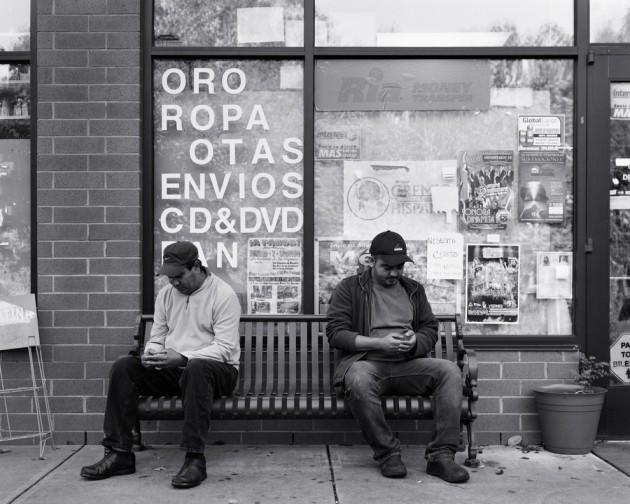 Eric Removed the project reflects a frightening reality of modern society. Pickersgill was traveling through Northern California, met a company of people engaged with their smartphones, and captured them in the same position, but without the phone in hand.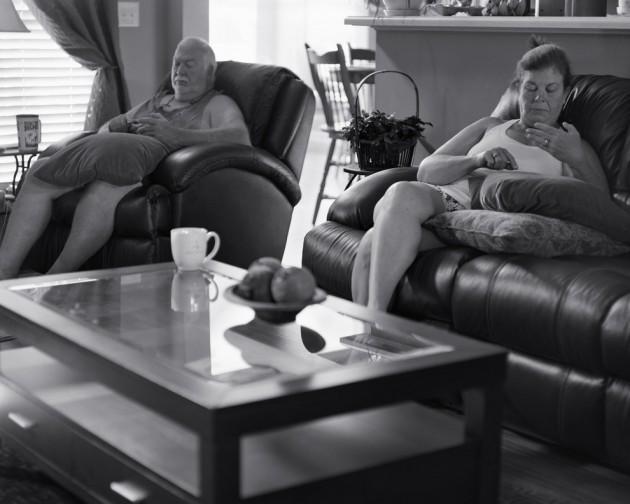 When I spoke to strangers with a request to help with the project, the concept seemed funny. But after some time they realized the scale of the problem. published
Author Dmitry Gumenyuk P. S. And remember, just changing your mind — together we change the world! © Join us at Facebook , Vkontakte, Odnoklassniki
Source: lifehacker.ru/2015/10/17/eric-pickersgill-removed/