Another story about a family that lives on his land and does his thing, and even not one.
Dima, Anna, and Juliana live as a family with cats, a goat and a rook on his estate in the Yaroslavl region. Enjoy life and inspire others how to be self-sufficient, creative and original.
The guys managed to come up with a business that brings them joy, fulfillment and income. Dima creates a cozy glass terrarium for indoor plants. Anna leads workshops on Indian mandalas, which she is especially magical. Along with Uliana they have created a line of beauty products and floral waters, herbs which are harvested together in his estate, and then the finished product sent to all parts of the world.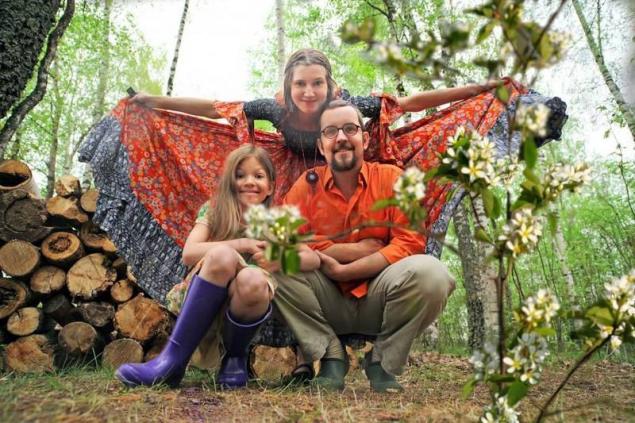 Meeting these families, once convinced that people create their lives and choose how, where and how they live!
Anna writes:
"When I lived in the city and only wanted to move to his estate, I had not the slightest doubt that it will be right and great. Once the dream of so many years I spent, so she's definitely real, just will bring me happiness.
I want to believe that to move I went thoughtfully studied natural science, took classes in landscape design, school of travelogue, read books about permaculture. Put imagination and effort to give yourself some passive income or income that doesn't require my constant presence in the city. Was zakusalas with like-minded people. Waited for her husband.
And then, when all the most important meetings happened, rental apartments and studios in St. Petersburg was closed, bags are Packed and ready for shipment in our estate, with me suddenly panic. Just girly some as the fear that "what if fail", "what if it's not what I want"... and suddenly all those right who say that I can't do it, and a young girl have nothing to do in the Russian wilderness... And if I fail, then where do I go? Where to go if I finish everything in this town?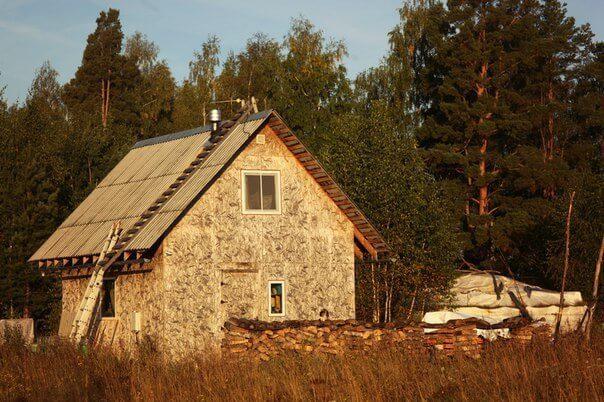 And then I looked out the window of his beloved Peter. And I asked myself
if I'm ready for a familiar and comfortable life here to abandon your dreams? If I'm just scared and... at least try to implement what was for many years?
Yes, all the doubters are right: I am not the woman in the warehouse, I don't have the necessary skills to take — and live quietly in nature. Now I don't melt the stove, do not split the firewood with an axe, will not grow a rich harvest without practice. I don't know how to treat animals, with the order in the house all the trouble, and make money for the estate, it may not happen immediately.
But, first, I said to myself, I have a husband and daughter. Care about each other will inspire us to learn new skills is not lost. Secondly, economy. Well, who said I was obligated in the first year to take a test on the cucumbers and tomatoes to pile a dozen holterovskoe of beds and to turn the estate into a flourishing flowerbed? I am going to freedom, to the nature of life, the transformation of ourselves... Who will judge me and my estate and why?
And yet I was afraid of boredom. Said, here come winter, and you're in his house, swept the snow and beat all the games with family, neighbors circle — times-two and obchelsya... You, with your ambition, run away after the first of the new year!" And it sounded like the truth, but... advisers themselves have never been in a winter cabin in the woods. Not heard that wonderful chime of snowflakes falling on the roof of the house. Watched from the window behind the Fox, a mouse near your barn. Not fried bread night at winter fire, wrapped in warm blankets and talking about the eternal...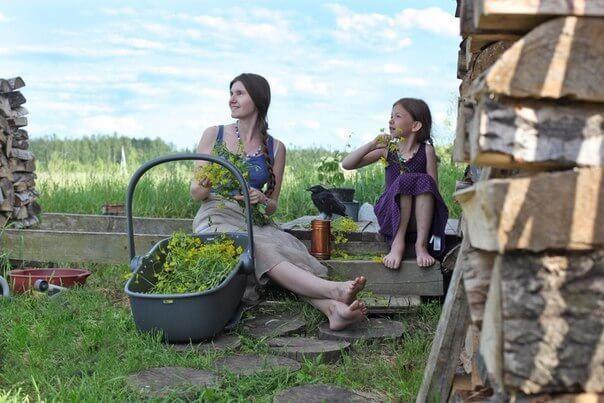 I realized at that moment that can happen different. My move from the city to the ground can bring me disappointment. But too much my heart asking that, not to let this dream become my life. Too small my fears amid the belief that it was here, on their land, I open in myself something new. It is here that I will be able to maintain and strengthen the love for his family, creating around a living, thriving, ever-evolving space.
And here am I on earth, in a little house in the middle of a two hectare field. This year has been onions, tomatoes and Cape gooseberries. We have two goats that I milked through the day itself, two cats, a fish and a hand rook. Neighbors meet several times a week to work out together creativity, to spend a fun lessons for children or to discuss the future of our settlement. I have all the better to farm, and I ignite the stove with one match. For winter we have stocked a thousand and one fun, and my daughter this year I started to learn in first grade.
I have learned to once again enjoy simple things — hot water, the weather is nice, sincere people. Depression which sometimes overtook me in the city here does not get at.
I much would have lost if you listened once reasonable arguments well-wishers and their fears, and remained settled urban. I do not know what joys and difficulties still ahead, but I am forever grateful to that day when I said to myself: "This dream is worth the risk". published  
P. S. And remember, only by changing their consumption — together we change the world! ©
Join us in Facebook , Vkontakte, Odnoklassniki
Source: vk.com/vselo?w=wall-21920914_7135