Nice calm color scheme has a calming effect. The beige palette is pleasing to the eye. Furniture of simple forms relevant in the kitchen. The white front looks attractive and looks good with metallic elements, modern appliances and sink.
Modern appliances in the kitchen is the necessary things. Every item quickly performs its job, helping to accelerate the cooking process and simplifies household chores. Built-in appliances saves significant space, which is important for decorating beautiful interior design.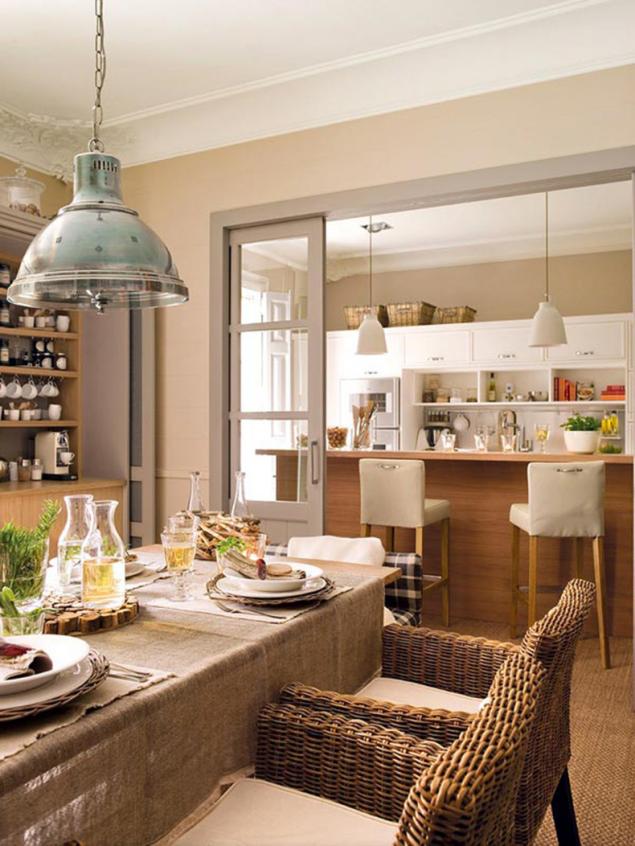 The kitchen has lots of cabinets, open and closed. On shelves are kept beautiful jars and dishes, and behind the Cabinet doors hiding different utensils.
The bar counter is a table and chairs. For a high narrow table on high bar stools is a pleasure to arrange gatherings with friends in the evening and in the morning it is convenient to have a Cup of coffee or grab a quick snack during the day. The space under the bar's countertop is equipped as a place to store miscellaneous items and food. This solution allows to maintain order in the kitchen.
The beautiful and noble interior design creates furniture from natural solid wood. Oak table ready to receive guests and will serve more than one generation of owners. Comfy chairs match the overall interior design.
The ceilings in the kitchen are high and the Windows are large so the room is a lot of air and daylight. Window covering wood blinds. Interesting light fixtures provide quality lighting in the dark square of the kitchen, near the cabinets and working area with spotlights.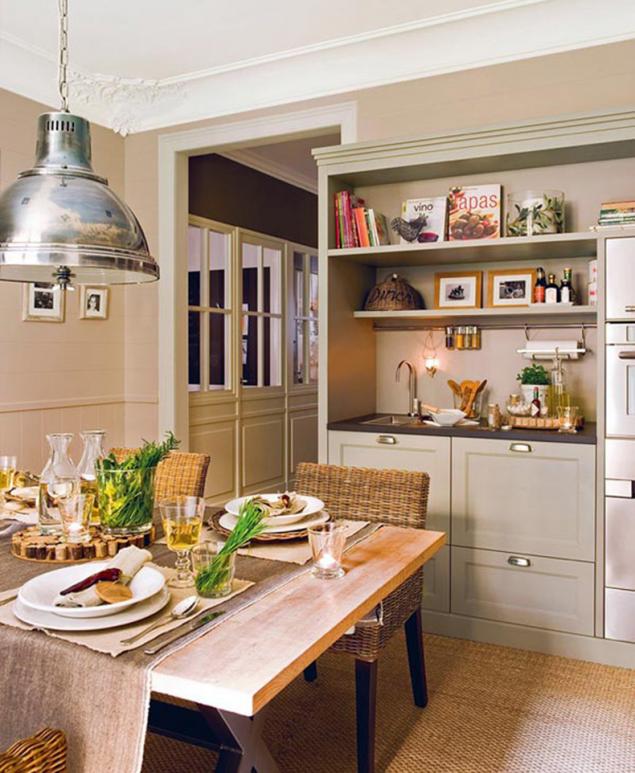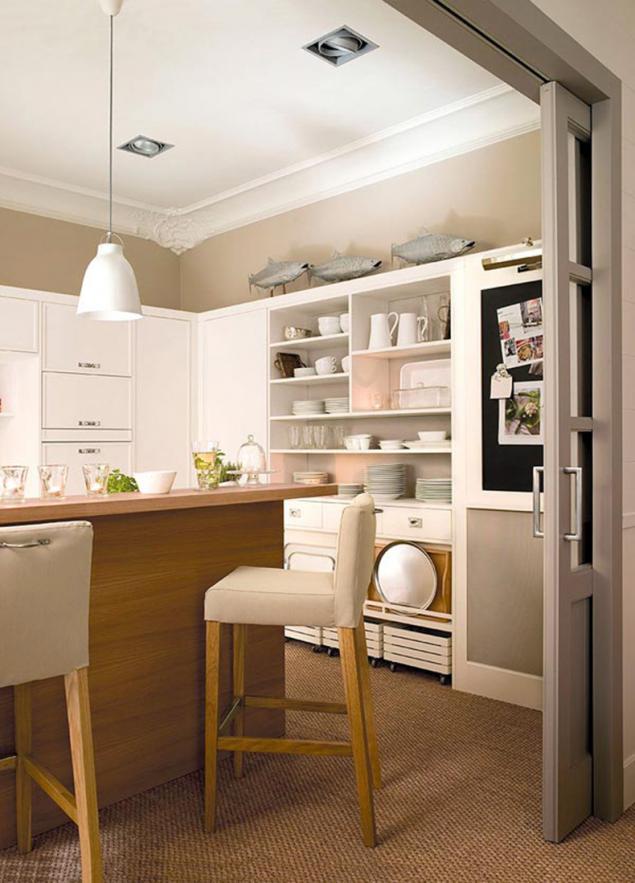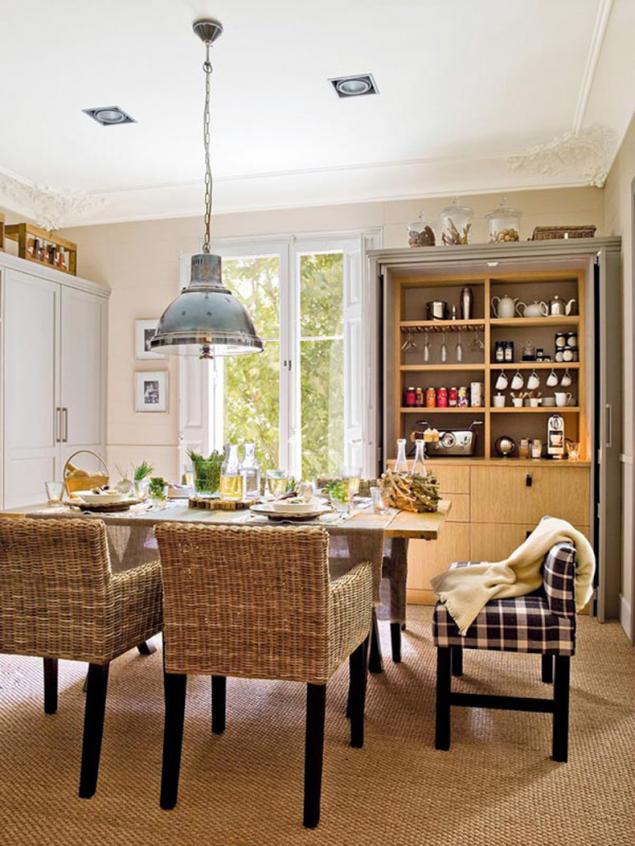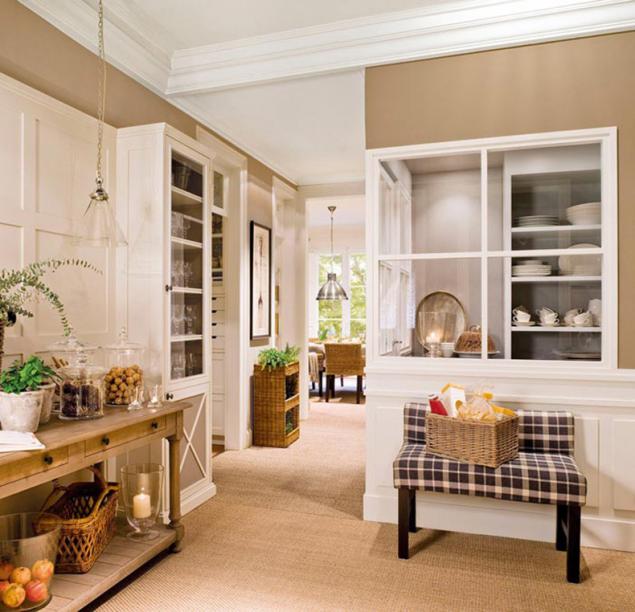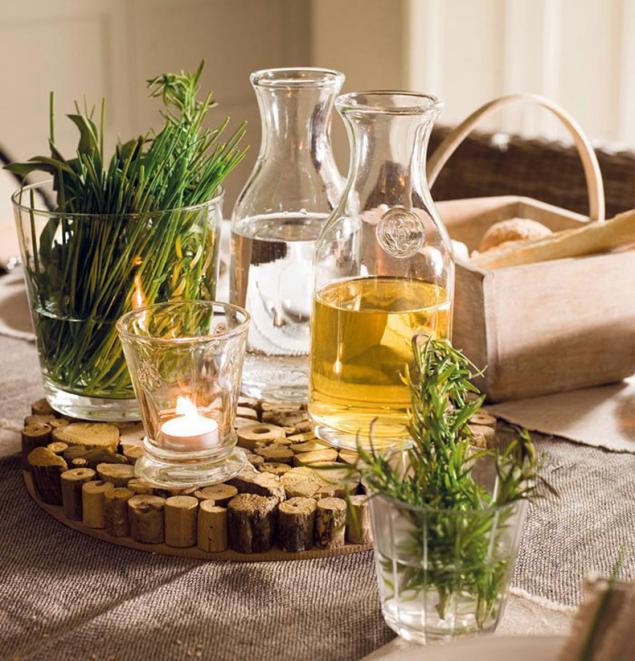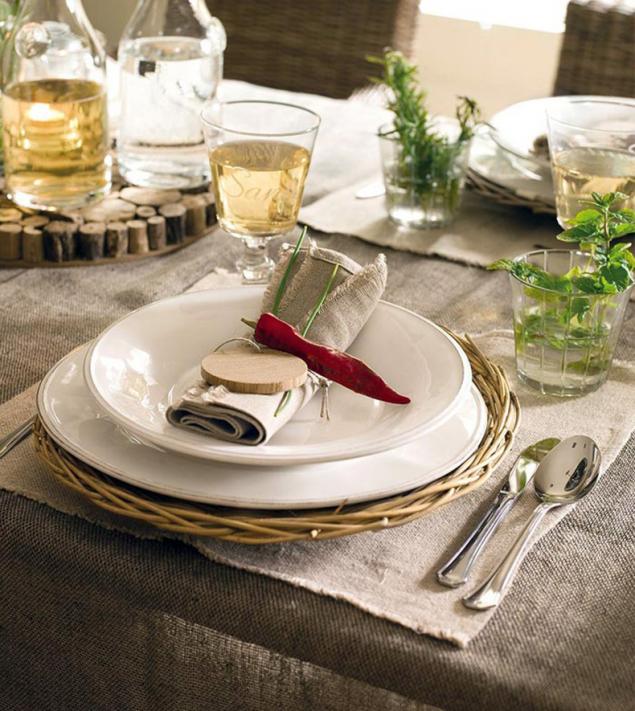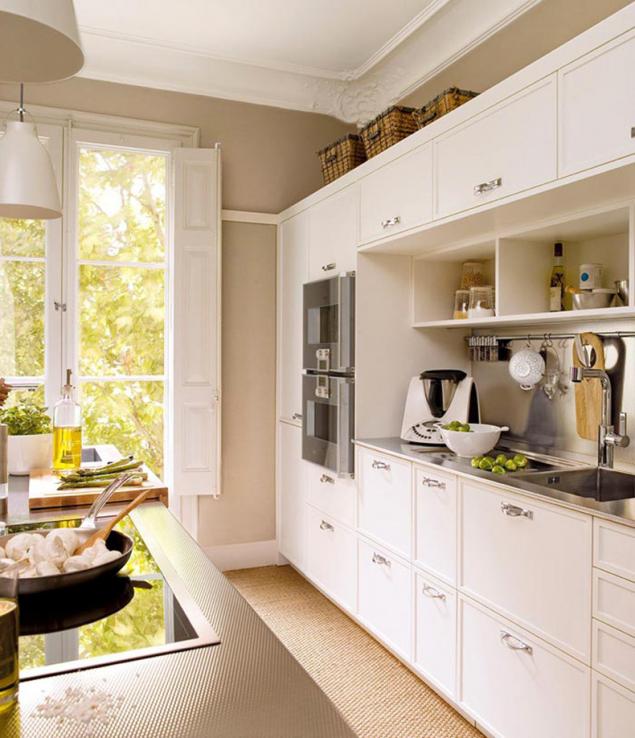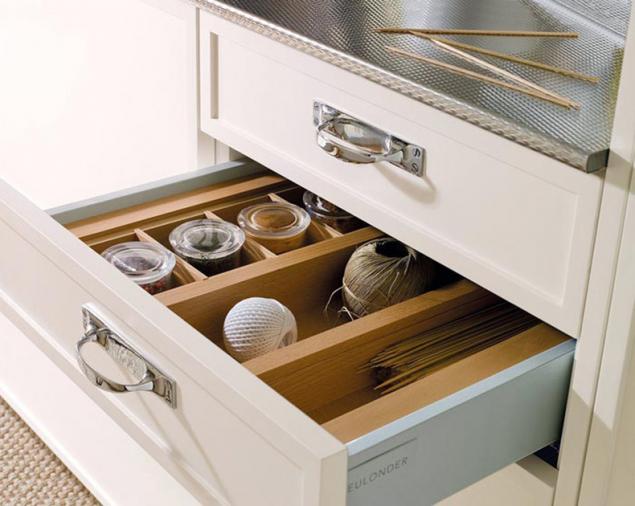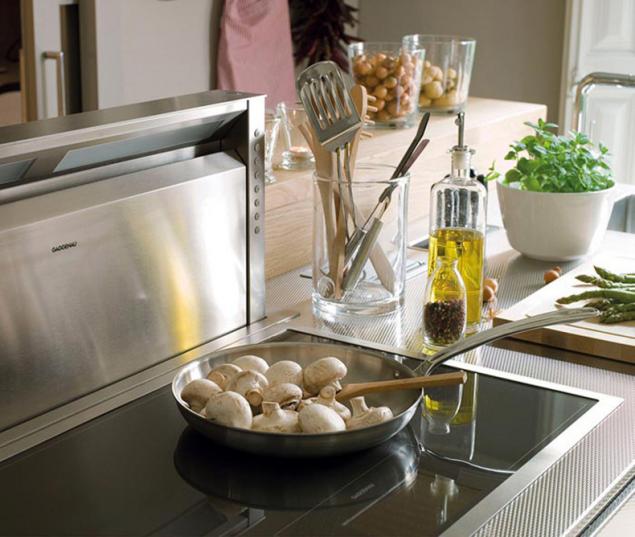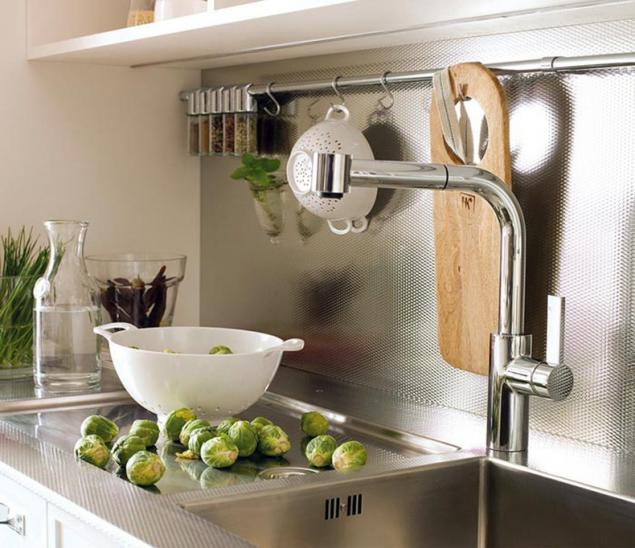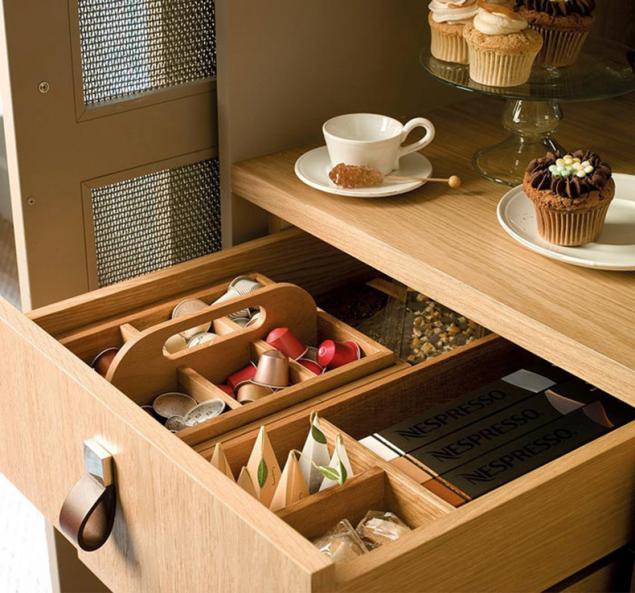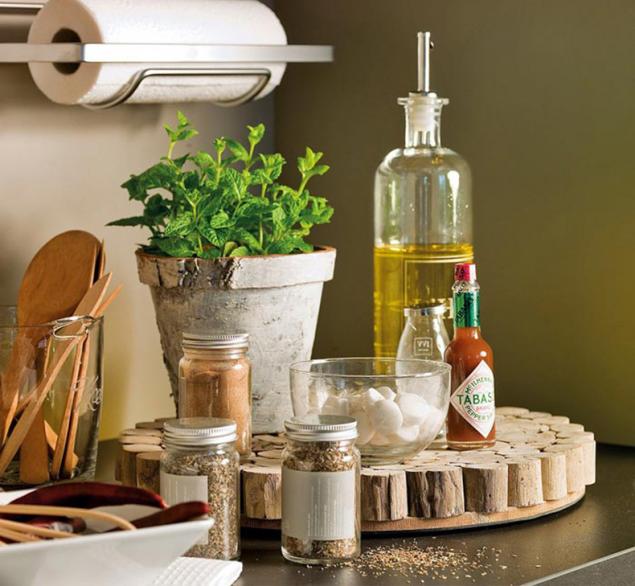 published  
P. S. And remember, only by changing their consumption — together we change the world! ©
Join us in Facebook , Vkontakte, Odnoklassniki
Source: interiorizm.com/kuxnya-s-dushoj-ot-ispanskogo-dizajnera-lluisa-deulonder