Social networks know about the habits and life of its users much more than their parents or even spouses. It's not a pleasant fact, all that information is available not only to advertisers but also to your competitors and enemies. In many people's lives, there are times when we need some time gap from the public realm and the shadows.
For example, if you suddenly became Advisor to the Minister and "from above" ordered to urgently remove all the incriminating information about yourself. In Facebook there is no built-in way to remove all your recordings and photos, but they can hide from prying eyes.
Journalists Business Insider described the sequence of actions in which all previous user activity will be hidden and you will literally go into "invisible mode".
First thing, find the button with the padlock in the top right corner and after a flyout menu will appear — click on "See more settings".

You will be taken to the menu "privacy Settings and tools". Look for "Who can see your future posts?" and select "Only me".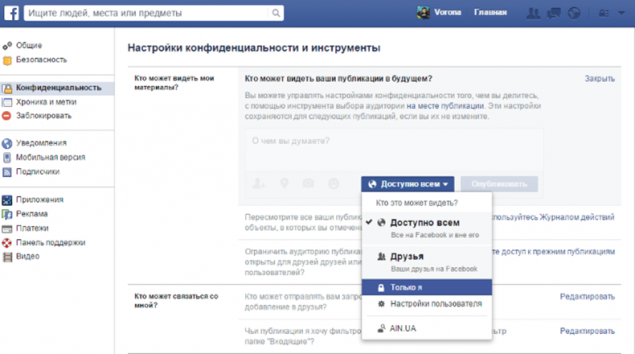 Next step we need to cover our previous posts. For this — click on the link "Restrict access to previous publications" and confirm the action. Thus all our previous entries will be visible only to friends.

Limit the list of people who can add us to friends. Now it can only do friends of friends.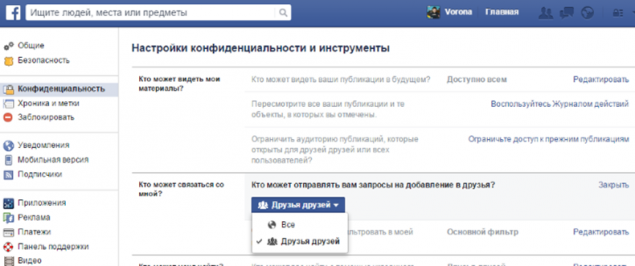 Leave the ability to contact us just friends.

Definitely need to disable the ability to locate us via e-mail.

A similar procedure is done and with a phone number.

Another important thing is that search engines don't know about us, so we remove the tick in "Allow search engines to link to your Timeline".

Then go to the menu "timeline and tagging" and limit the ability of others to post in our timeline.
Looking for settings for "Who can post on your Timeline?", "Who can see posts on your Timeline, you're tagged?", "Who can see what others post on your Timeline?", "When you're tagged in a post, who can see it, except those people for whom it's already open?" and anywhere we choose "Only me".
After that, turn on "Submit for review friends tag you before they are published to your Timeline?" and "review tags that other users are doing on your posts before they appear on Facebook?". The last step in this section — menu "Who can see recommendations labels when downloaded photos with images of people similar to you?" choose "No". We should get the following picture: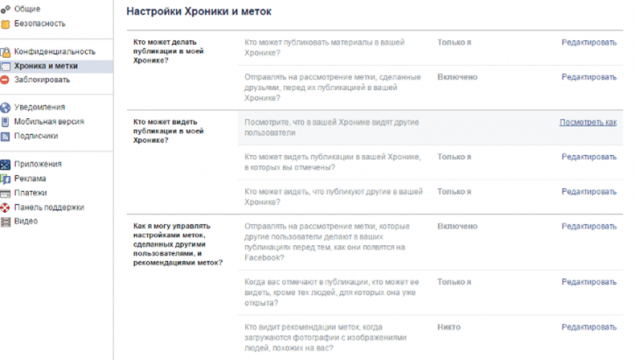 Facebook allows your subscribers to see your public records along with friends. Kill this opportunity.

After that, disallow, Facebook and third party sites to use our profile for a different kind of promotional activities.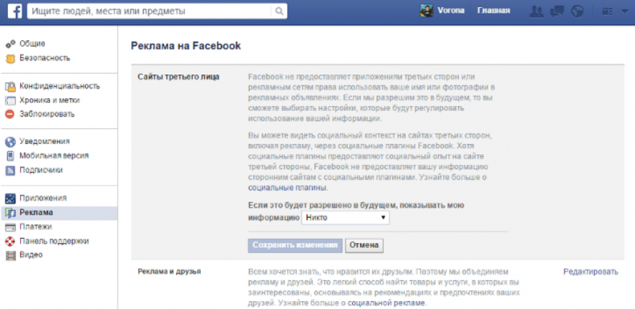 Almost ready! Go to the Apps section and disable authentication using Facebook on third party sites and use all sorts of applications.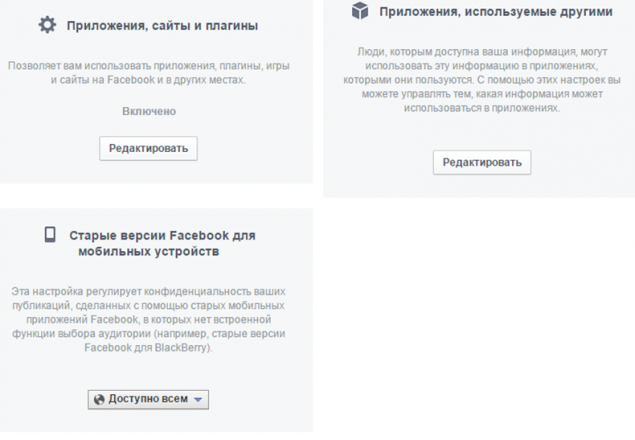 And in conclusion, secret recordings made by using old Facebook mobile apps that have no built-in function of the choice of the audience (e.g., old versions of Facebook for BlackBerry). Ready!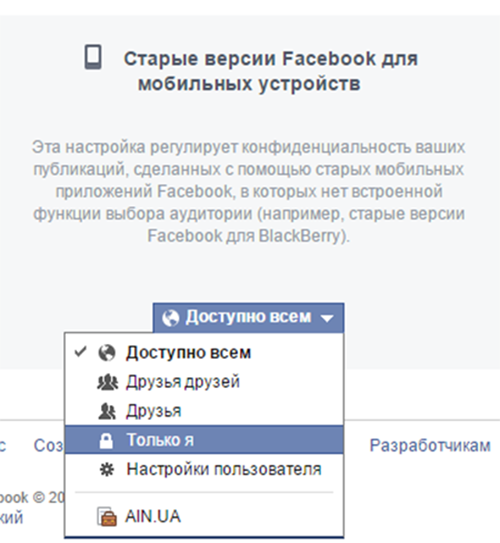 Recall that recently Facebook has seriously attended to the problem of cheating likes on the brand pages and announced changes in the system of their calculation. Soon the social network will remove "likes" from users whose accounts have been deactivated. This applies to the dead and to those users whose profiles have been removed for violating the rules of use of the social network or by prolonged inactivity. published
Author: Author: Timur Vorona P. S. And remember, only by changing their consumption — together we change the world! ©
Join us in Facebook , Vkontakte, Odnoklassniki
Source: ain.ua/2015/03/18/570245