Whatever you write to Facebook, it can be used against you. And it will. The most popular social network in the world is becoming a major cause of divorces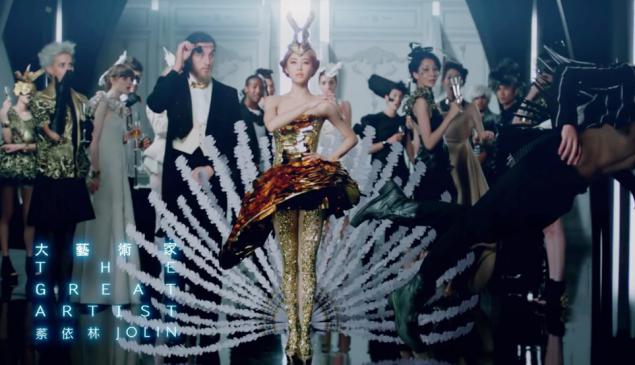 American Steven, 45-year-old employee of a California bank, until recently considered a model marriage. 25 years of living together, loving wife, Margaret, have two children and own a comfortable home. But his good life collapsed in one moment. "I never paid much attention to the fact that his wife spends a lot of time at his laptop sitting on the Internet - contritely recalls Stephen. - On the other hand, I was glad that she had found a fun, because most of her life took place in the care of the home and children. " A month ago, when he returned from work early, Stephen noticed on the kitchen table and his wife forgot excommunicated computer turned on. Not really thinking, the man looked up at the monitor. "I even went dark eyes, - says the banker. - There was a page opens with personal messages on Facebook. I'll skip the details, but it turned out that Margaret for the past few years, I change. And with several men! "Caught" by the hand "to deny the spouse did not, and now there is a divorce. Correspondence Margaret Steven prudently-preserved, very useful to his lawyer as proof of infidelity.
Such cases are not uncommon now. According to a recent study site Divorce-Online.co.uk, specializing in divorce, one third of all divorce petitions filed in the UK in 2011, as one of the reasons mentioned actions husband on Facebook. Disruptive to family factors may be thoughtlessly posted online incriminating photos, frivolous comments, love letters. Most of these actions affected half compassionate report to buddylist.
Watch yourself
Italian statistics are not less eloquent than the British one in five divorce or family crisis in the country is due to Facebook. "Social networks are becoming an ideal place to look for love affairs on the side. The relationship, which began as a virtual move easily in the real world "- says the chairman of the Association of Italian lawyers in divorce cases Gian Ettore GASN. According to research by the Italian Center for psychological support, 70% of virtual relationships are transformed into real meetings, and 30% flow into long-term love affair on the side.
American lawyers are now also no surprise divorce process, which began because of the Internet found evidence of treason, like Stephen and Margaret. The main reason - negligence, and sometimes even stupidity of users of social networks. "As a divorce attorney, I often see people who inflame a new romantic feelings, finding a pair on Facebook or similar sites. In addition, records on social networks can be fairly easy to keep track of when and where the person was, even though he later denied everything. For example, your friend your photographs in the casino or bar, and then puts online. All you have got, "- says the American law firm Focus partner Kessler & Solomiany Randall Kessler. Specialist in family law each time surprised naivety and frivolity of their clients. "Common sense - not such a common phenomenon, - says Kessler. - Some people think that they are not threatened, when they write about something personal network, sitting at home. For others, the Internet is so big that the partner will never see their comments or photos ».
President of the American Academy of Family lawyers Ken Altsuler said: such frivolity - the result of apparent anonymity that provides network communication. It allows people to impersonate others and even to acquire a false appearance. But while many users carry on communication in social networks their ideas about the real world. "Facebook friends they seem exactly the same friends, as well as in everyday life - says Altsuler. - That's only real friends you know well, and networking "buddylist" could be anyone. Any one online may well be the friend of your wife, with whom you are divorced. Thus, everything that you tell him (or her) in a fit of emotion telling, goes straight to your former half ».
A lawyer describes the two most common types of situations related to divorce and Facebook. The first, which has become a classic - the deceived husband discovers the network evidence in the form of correspondence (as did Stephen accident). "I had a case where a woman changed her status on Facebook to" single "to" single "- says Altsuler. - From her messages on the page, it was clear that she was going to file for divorce and also intends to resume relations with his university love. The lady did not hide that he was going to go to the ex-boyfriend in the neighboring states. " This woman did not consider one thing - her husband was in her Facebook friends and had access to the records. As a result, he read all the correspondence and unfaithful wife filed for divorce first.
The second situation - where one spouse is lying on their income. "For example, in my experience was such a case: the woman insisted that nothing earns on its online store - says Altsuler - but on his Facebook page posted photos, which adorned the box with the goods - soon they We had to go to the customer. Moreover, the network boasted lady friends that work on this about 25 thousand dollars ».
It turned out - did not seem
Sad global trend reached and Ukraine, though not on such a scale. Stories in which the reason for the divorce was the discovery of correspondence in social networks, it becomes more and more. We compete with Facebook up resources "VKontakte" and "Classmates».
Because of the network "VKontakte" Antonina from Kiev remained without a husband. "At some point he began to behave very strange - almost crying, she says. - At night, I am sitting at the computer, saying that a lot of work. It became for some reason to hide from me a mobile phone and put a password on my laptop. " Antonina guessing. Exactly to the point that one day the door of their apartment with her husband phoned a young woman. It turned out that her husband started the in "VKontakte" an affair with his former classmate, hiding from her, that he was married. The man was smart enough to invite guests to the network darling. But his plan was foiled that Antonina at the last minute to cancel a trip to his parents in another city. Of course, perturbed wife filed for divorce.
Number of users of social networks, and Facebook in particular, is growing every day. Divorce lawyers urge people to be more cautious in their statements online and to think carefully about what photos they spread.
"I deleted my profile from Facebook», - says the bitter experience American Stephen caught his wife on several novels simultaneously. Future bachelor visiting therapist experiencing difficult divorce, and blames his life drama is not only an adulterer, and those with whom she wound up having an affair on the side, but also a social network, due to which his marriage fell apart.
The Book of Life
If the search engine Google to enter the word «Facebook destroyed ...", the most popular tips will be: my life, relationships, career and marriage. The Internet is full of funny and tragic history of relations with the users of this social network.
No severance pay
Police in Atlanta had lost his job after posted on Facebook page about his cooperation with the FBI, working undercover and complained that deeply disappointed with their current occupation.
Walk - so to walk
A resident of Hamburg called Tessa on your birthday friends through Facebook. By mistake, it accepted the invitation 15 thousand. Man. 1,600 of them came at the appointed time. According to the police, who came to the house for a while to take custody of the birthday girl, celebrating a whole passed quietly.
Sharp
In the US state of Washington traffic offender himself "passed" the police themselves. Justin West managed to escape from the pursuit of peace officers on a motorcycle, and then wrote about her, he thought, good luck on the page to Facebook. The police appeared to his home with proof - print this page from the social network.
Whether foe
Twice sent a request to add to friends cost a citizen of Florida's freedom. Harry Breder, convicted of the rape of his wife, had to stay away from her and did not enter into any contact. Obviously, Breder decided that contacts online injunction does not apply. But a mistake, for which he was sent to custody.
Victim Pokemon
Young Ecuadorian Jose Romero created a group on Facebook, which was called "If I get a million followers, I will do a tattoo on the back of the 151 Pokémon." He could not imagine that after a day in the group will be 50 thousand. Man. Every second, the number of people who wanted to support his idea grew. Romero had to delete my account, it was not necessary to carry out the promise.
Great and mighty
Social network Facebook is now firmly embedded in the real life of its users
More than 800 million active users
Over 50% of users log on to Facebook daily
Every day users' laykayut "and commented more than 2 billion records
In an average day on the Facebook page loaded about 250 million photos
The resource is available in 70 languages ​​
Every Facebook user has an average of 130 friends
48% of users say they regularly go to the profiles of their former spouses and partners