Renowned astrologer and TV presenter Tamara Globa about the age of Aquarius, expected changes and, of course, on how the perfect man.
What changes will bring us in 2016 — the year of the Monkey, to whom he will have mercy, what should be prepared and how to behave in order to succeed.
Bright and extraordinary, Tamara Globa is the type of people who constantly refines and hones your knowledge and skills. She participates in the filming, holds courses and lectures on astrology, writes books and speaks at various events. Ask and listen to her pleasure. Not only predictions, but stories about the deeds of days gone by. For example, as once, in the late nineties, the name of Tamara Globa sounded all over the country.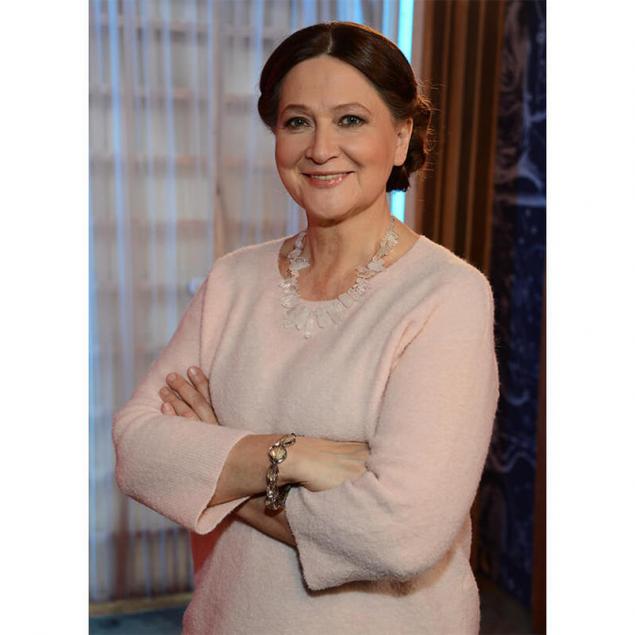 "For us it was a way of life and thinking. Then we showed their knowledge and strength. We don't just say — well, who the Union believed the chatter? We walked from the facts to the world. Making predictions — all predictions came true, otherwise the Union we would not have believed nobody, she says. Is now who got what you want sculpts. Our area of expertise includes all — policy and people's lives. And by the time we became famous, came to the surface, a huge number of people in different circles, especially famous people, we already knew. And even that we appeared on television, it was not by chance — then everything would be verified in all cases. And no "fake" padaek for money, as is currently happening in various "mystical" channels, just not allowed".
I understand a big role in all this was played by "word of mouth"?
Tamara Globa: Certainly. About us learned back in the ' 80s, but early 90s the situation in the esoteric world resembled stale old faucet that has suddenly opened up and poured out rusty water. Then in the country there was a lot of fun-predictors, "clairvoyants", "healers". To capture something real was very difficult. I have this dirty show disgusted. I was disgusted that people, knowing nothing, paraded terms. Esoteric do need to understand that knowledge is not an excuse, it makes it worse. This continued for quite a long time, but over time people began to distinguish the wheat from the chaff. It is for this reason that I agreed to participate in the new project TV-3 "battle of the generations" to raise astrology. I don't think this attempt much give in the light of the trend, which has already become habitual, but I tried.
—
Yeah — mystics and esoteric now, it bred a lot. That, incidentally, is why people have had such huge interest to the secret knowledge?
— It's time — the age of Aquarius. A man goes on the higher or lower path of development. And it all this Neptune returned to the sign of the Fish to its master. The same period was 165 years ago, when the abolition of serfdom in Russia, slavery in the United States — around the world witnessed this mystical wave. Then, because the old world had completely disappeared. The same thing is happening now for 15 years, Neptune will completely change this world. Will be an incredible migration, people will move from continent to continent, emerges a new world and a new race. Neptune in Pisces is just three years — and this is only the beginning, although the influence of the planet appears very actively. Completely changes the view of religion, politics, race, world. Therefore, people are interested not so much something vaguely esoteric, but rather the substance of the interaction between man and the hidden world, and whether this is true in principle.
— Aren't people rational? I have a feeling that everyone is thinking and talking about money, oil crisis and its consequences.
Modern people are not just rational, he's very physical. The generation of 80-90 years is a new breed of people, they practice incredible, and desperate mysticism. Don't trust anyone — simply because their lives have fallen too many changes. And at the same time, it is the mystics who believe in something supernatural: in other worlds, in space the emperors justice. And it is normal for this era.  
— Another would be to direct this energy where necessary. But if your energy to say you have it, of course, enormous. How did you learn to cope with it, with tremendous strength, then this, with all this knowledge?
— You know, I live with it and don't even know how different. When I was little, I thought it was all wrong. What all think and live. Then he grew up and realized that it is not. And that many people live and think very differently. Astrology gave me to understand that everyone is different. I believe, therefore, it is necessary to study all it is the best learning tool of fate. Because people, of course, tolerant of the faults of the other.
And still they all wait for a third world war.
— Wait, but as usual it will not. She's already slowly creeping. All of these focal conflicts — and they will arise. Travel, local war — soon the earth will be no quiet area. It is literally a global restructuring, and it will last 30 years.
— Coming global transformation?
— That's right — we live in a new world that will never be the same. And now we are seeing the peak of this period.
— That is will not be worse?
— No. Now as if we are in the pit during the winter solstice, but the sun slowly begins to rise. And 2016 in this plan can cause the biggest questions and doubts: how to live and whether to live at all. On the other hand, know that it okay? People have become accustomed that all that is now happening. And it gives a great chance to keep working, not lose yourself. 2015 was the peak, but that does not mean that you can relax. The beauty of nature of the Russian person that we are used to difficulties, overcoming them, we can build something new, so hope no one. The world that changes, it is very difficult in this regard. Especially the material. And I feel very sorry for this entire durable, stable, outgoing world — there must be something stable.
— Let's now talk about the good? You, for instance, who horoscope and what kind of men do you like?
— On a horoscope I a Fish. I don't like petty men, fools and gossip, hate lies and meanness — it poisons the soul.
— Your ideal man — he's what?
— Generous, noble, strong, real, he has an open generous heart, but not gullible at the same time. He is intelligent, free, loving and caring. First and foremost is a person.
— Such men exist?
— Yes, I have met. I'm lucky to have a man in my life. Of course, it's not without flaws, and they have through the years become a stumbling block, but mostly, of course, the people with whom you want to reach. They want to love. Some feelings don't fade with age.
— Tamara, but this rampant male infantilism, which we are seeing today — what is it? Also Neptune?
— And he did. Idealism, faith, and pity. Boundless love, the fear of losing and pity. In our country, after all, was it men without exception killed entire generations, as now, — that ingrained this fear is to lose a son, brother, husband and so on. And today it is reflected in the fact that we try to protect. For example, my father and his generation, they were very responsible. Having survived the war, they were relieved that peace and you can live, work and enjoy life and the world, to take responsibility. Although there were those who thought that since we are the winners — indulge us.
— You have had a good relationship with your father?
Yes. He was a very good man and an example to all, a common father, not only for us but for my cousins and sisters including. Honest and decent — it all focused. He never complained and was in many ways my standard of a real man. The father was kind and even kept this sometimes — loved animals, the outdoors, and was a true optimist. I really liked how the father laughs. It was the laughter of the free, noble and good man, without evil and malice. His booming laughter could be heard very far, as the laughter of God. I was like a little puppy, always enthusiastically looked at him — big, powerful, funny and beautiful person. Mama loved him, a man of great soul, who all his life spent on the road. Our family traveled a lot.
— Like to travel?
— Very! The road is what makes me happy. I love travel. And imagine there are people who do not need it, they consider it a punishment. And there are those like us — we need to discover new worlds.
— I can't imagine. As the perfect man you described.
— I know now, it would seem that the girl's excessive demands relative to men. And sometimes I cannot answer when they ask me about how to find love. They are not those characters they envisioned. But a lot of guys are afraid of relationships because they think that all women want money. And the girls think that they'll use and throw. But there is also the problem of time — lack of live communication and the formation of a new type of relationships in pairs.
— You mean an open relationship?
Yes. Before the institution of marriage was quite dogmatic: got married and all died. Life stopped — as my husband would say, so be it. Or gave birth without marriage, shame and death. Now things are changing, it's time for equal and full of personalities — the age of Aquarius.
— That is, monogamy is also transformered?
— Absolutely. And with this transformation comes the understanding that the other person has the same right of choice that he needs his personal freedom. That it cannot bind the chain, it is impossible to enslave a person, the spirit. Building relationships will move in this direction. Although not all ready, some still show marriage some desperate demands, see it as an anchor that can solve all problems.
— This mental trap work?
— Yes, but it does not happen, and it's important to be aware of.  
— Tamara, and you in life that is more help, intuition, or knowledge?
— Probably both. I'm doing it for many years and in all that we do, we hone our skills.
— And the feeling that supernatural. And I think it has a place. I guess I just want to believe in magic?
— I also believe in magic. And in Providence.
— And what if you go dark side, you can achieve even more? It's so tempting.
— You can not even imagine how much. But I do know and always remember what it is. My soul scares the dark side, the soul is emptied of lies. And I am surprised by the people who do not fear God. I now about the concept of talking, but not about the actual fear. I say this not because I think that I am so nice. I just know that all will have to answer — life is short. Sometimes you envy someone, and then analyze their feelings and emotions.
Say, "Stop. Tamara, you're just jealous!" And as soon as I say start of a laugh and to sneer. Because my life is different, I can't be that person, it can't be me. And everyone in the fate of its pitfalls. Look in the destiny of man: something he's strong, and in some not at all, and you don't have to — you envy, just see the outside. It is his brilliance and glory to God. Each person shines with its own sun — it gives me a positive lesson, I have to charge it. Communicate with creative people and have fun. Talent, the sunshine of every person I warm. So people warm to each other, in the same way I give my power to others. And, you know, over the years, more grateful to heaven for what it gave me: it is such a birth in such a family and such a character.
— Tamara, what good awaits us all in the coming 2016?
— General trends an interesting year — the year of the concurrent threads that occur together: when both reach the bottom and start climbing.When you realize that we are going down and with that comes a confidence that will help to move forward. Therefore, whatever was material or public storm, so long as you continue to work, live and believe in yourself and your strength.
— What about borders? Them close as some predict?
— The attempt to close the borders will last a while, but not for long. Very soon we will begin to unite with the global economic structure. The middle and the end of 2017, will bring the trends of the enterprises. We, humanity, and, most importantly, Russia, much had stayed in the past. It is time to change, a huge number of people ready, they create new values, technical and material means and, in 2016, in spite of all vicissitudes, on the one hand, let me remind you of the stagnant past, the failures of 1992, and with another — will give many a chance to change things, to make money, start a business and be among the first at the dawn of a new time. Node time rolls past, snatching from him the best for the future and brings us to a new universal civilization.
— Tamara, what would you have wished for in the coming year?
—Myself... Let my children be all right. And I want to do as much useful and good. And health.published  
P. S. And remember, only by changing their consumption — together we change the world! ©
Join us in Facebook , Vkontakte, Odnoklassniki
Source: posta-magazine.ru/people/tamara-globa-interview