Before make in your life, in your decisions, in your new personal life choices and some changes, the person can carry out internal and external audit that it has.
This implies some inner digging and marking time, like the athletes that are set up before jumping into the water or before performances on the uneven bars.
That is,
some inner focus, setting, symbolic actions such as the inhalation and exhalation, raise the arms up as ready to start
.
The same symbolic action, in a sense, is the cleaning of the apartment, as a symbolic effort to restore the cleaning in his own mind and soul.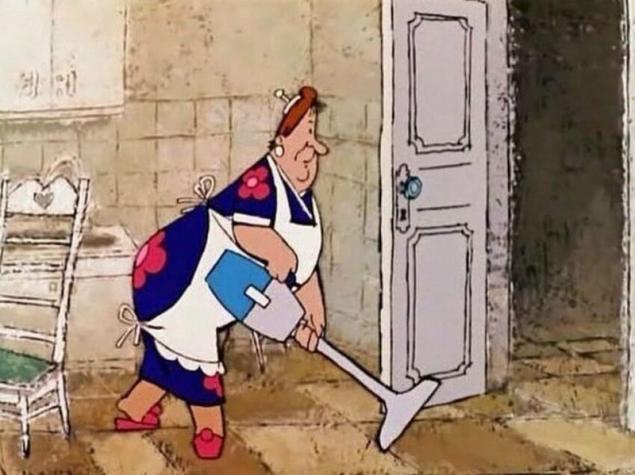 And this, like, normal household process, accompanied by interesting feelings and sensations, a strong desire to change something, to remove, to place differently, to get rid of something, and something to break apart or even break.
On an intuitive level, people often feel a kind of energy, the relationship between cleaning, rearranging, and a new internal order in the soul, which, ultimately, leads to new changes in the life of the individual.
Such intuitive aspirations tend for the most part the female sex than the male. But men may occasionally experience a desire to change something, however, is expressed somewhat differently.
The more a person wants something to change in your life, the greater the reorganization he is ready to put your home.
If a person is able to transform his house as he wants, he has a confidence that externally planned changes will occur as he wants. And there comes a kind of inner satisfaction, calm and joy of progress.
In folk psychology there is a recommendation,
if you cast love, oppressed at work, or do you experience uncomfortable feelings or strong emotional experiences, begin to rearrange the furniture, do General cleaning, take out old junk, get rid of unnecessary things
. It is on this symbolic link between the status of the dwelling and as the outside world is based proverb.  
If you look wider, and to perform some esoteric techniques, they say that
change begins within the person
. First, you're at the level of feelings and emotions you FEEL that already you are in the right place, at the right quality, imagine the picture of the desired circumstances, experience satisfaction, joy and quiet confidence that you have, and then the outside world starts to fulfill your request. So,
to help start doing the first action at the level of emotions and feelings helps you your own home
.
What is required of a psychologist? To help people, to give support before the first step on a new stage of life, to be there in the change process and is happy to go to a new happy future! published  
Author: Margaret Chemikosova, psychologist  
P. S. And remember, just changing your mind — together we change the world! ©
Join us in Facebook , Vkontakte, Odnoklassniki
Source: www.po-znanie.ru/Margarita-Semikozova/psiholog-uborka-981