How much oxygen comes out of your furniture? The question may seem strange, but not for true fans of eco-friendly lifestyle. If you can stay at a comfortable Acadiana in the garden, then why not do that instead of spending time indoors? New product that combines the convenience of a familiar room couch and all the charm of staying in the fresh air can be created with your own hands, you can use Instructables guide to create a grass couch.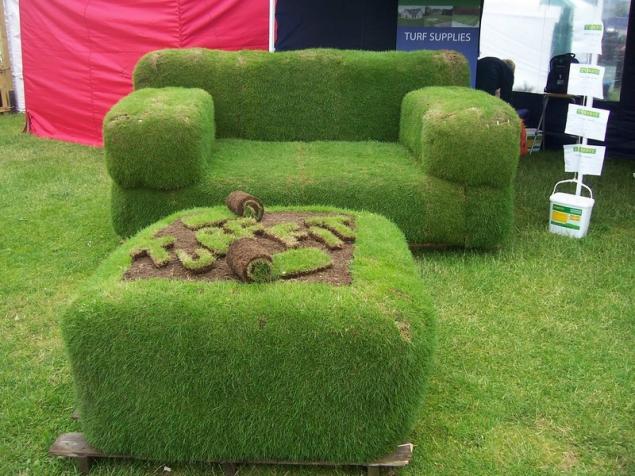 Summer is around the corner and there's no better way to enjoy Sunny summer days than to read, draw or chat with friends, being outdoors. Despite the fact that there are many different types of garden furniture, nothing beats the feeling of freshness and coolness of the grass, which brings "green" sofa of turf. To create Acadiana we need:
brick
stone
cardboard or paper bricks;
garden soil;
the turf.
Step 1: Create the Foundation
Determine the future size of the sofa, he may be small, or, conversely, represent a set with chairs so that it could accommodate all our family and friends. Use your building materials to create a "Foundation" and then lay out a basic framework. In this video tutorial, you use standard bricks as the basis for herbal couch, but you can create a form from cardboard or paper bricks. In this case, you need to know that these materials decompose over time, sofa may be deformed.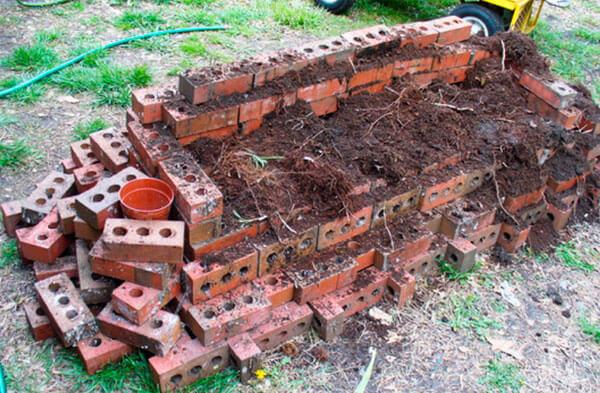 Step 2: Close the base soil
Mix the soil with enough water to make it viscous and then generously coat the entire brick strucure. If you use cardboard as the base material, it is necessary to carefully mark the mass of moist soil all the cracks for stability.
Step 3: Lay the turf
for Some guidelines propose to sow the soil surface couch grass seed, this option is possible if you begin to create Acadian spring. Grass will grow within a few weeks, but for instant results the best solution is strips of turf. Lay strips on the couch so that they are tightly bonded. After entire sofa is covered with turf, liberally pour it from the hose. Operation green sofa can be start only after a few days. Don't forget to water your couch and cut the grass on it. SUBSCRIBE to OUR youtube channel that allows you to watch online, download from YouTube free video about the recovery, the rejuvenation of man. Love for others and ourselves, as the feeling of high vibrations — an important factor for improvement .
Put LIKES and share with your FRIENDS!
www.youtube.com/channel/UCXd71u0w04qcwk32c8kY2BA/videos
Subscribe -https://www.facebook.com//
published  
P. S. And remember, only by changing their consumption — together we change the world! ©
Join us in Facebook , Vkontakte, Odnoklassniki
Source: www.energy-fresh.ru/tech/design/?id=10830