Considerable popularity among gardeners time acquired remontant raspberries. This kind of compares favorably with the ability to bear fruit both on annual and two-year shoots, and even give two crops of berries a year, which actually encourages breeding. But, how to propagate raspberries remontant — is another question.
Features reproduction of remontant raspberry
A feature of the species is that it tends to produce annually from the root new shoots, some of which in the autumn dies. The remaining runners for next year will form fruit-bearing branches. Because of this, in the year of planting to harvest in August-September, and a year on two-year shoots of Mature fruits in June, the annual young fruit again in early autumn.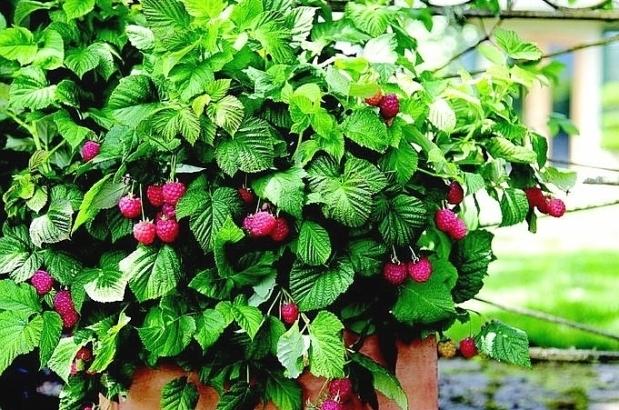 However, autumn fruit often get the size and quality worse the summer. All because summer fruiting biennial shoots depletes the plant, thereby slowing down the ripening of the second crop. Therefore, many gardeners prefer to collect only one autumn harvest the young shoots.
If, after the acquisition of varietal seedlings you plan to further the breeding of everbearing raspberries, it is important to resist it. Place it is better to choose a Sunny, and in the southern regions more suitable for partial shade. Although raspberries grow on almost any soil, best results can be achieved on loose and fertile soil. Before planting they should be enriched with a mixture of compost with super-phosphates or potash and humus.
For further propagation of the raspberry is better to plant in rows, with distance between them of not less than 1.5 m between bushes — 0,7 m.
Raspberry sits in the pits to a depth of 30 cm and a diameter of 35 cm and root collar should be left on the soil level. Its penetration into the ground to 5 cm is only valid on loose and light soils.
Small areas are also acceptable to plant everbearing raspberries groups of 3 plants at a distance of 0,5-0,7 m.
Planted the first plants, many are thinking: how to propagate raspberries remontant?.. But in terms of breeding and manifested another feature of this view: a limited number of root suckers and often weakly branched root system significantly complicate the process of reproduction in the traditional ways.
Methods of breeding everbearing raspberryThe most effective methods is the transplantation of a 2-3 year old bushes and reproduction of remontant raspberry cuttings.1. Root shoots.
In this case, in 2-3 years after planting the Central part of the Bush (diameter 10-15 cm) are dug and transplanted. Remaining in the soil from root suckers can grow up to 20 offspring. This procedure was carried out in early spring or fall. Most importantly, remember that the offspring from the roots tend to develop unevenly and may germinate throughout the growing season.
2. Cuttings.
Productive farming techniques is the reproduction of remontant raspberry cuttings. Because of green cuttings of these varieties of raspberry are usually small, planting material harvested in several passes. Green cuttings, grown in the spring and early summer are considered the highest quality because these shoots get more nutrients.
Suitable for cultivation of cuttings has formed a rosette of leaves and a height of 3-5 cm, popularly called "Chinese burn". The stalk is cut to the depth of 5 cm so that it was always bright etiolirovannye area is part of the escape under the ground from which later the roots will appear.
Cut escape is removed together with a small amount of land. Before planting in the greenhouse the slice can be updated and sprinkle with charcoal. To put these cuttings in water is impossible, because it gradually washes away nutrients.
Transplanted into a light soil cuttings usually two to three weeks leaving their roots. Answering the question how to plant everbearing raspberries from cuttings, it should be noted that rooting shoots better in the greenhouse. While placing them under the scheme from 5 to 10 cm with a planting depth equal to that on which they grew before separation from the parent plant. Can be planted a little deeper, but not more than 1.5 cm
The soil for rooting is better to enrich a mixture of peat and river sand. The cuttings need to be regularly watered and protect them from overheating. When they take root and begin to grow, the greenhouse is open to the seedlings was tempered. Also at this stage important to make sure that young shoots were not affected by fungi or pests. Already hardened and accustomed to the sun, the cuttings are transplanted in the open ground.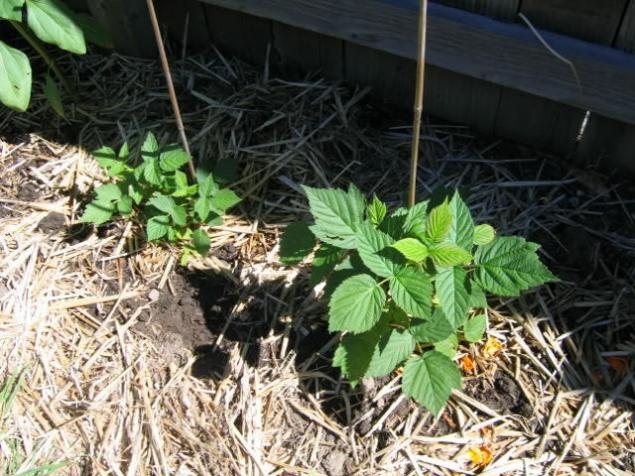 3. Other ways.
Some varieties can be particularly difficult to implant. In such cases, the reproduction is made microclonal method. It is also possible the cultivation of raspberries from seed on the technology which was already mentioned earlier.
Everbearing raspberry is a practical and beneficial because it is able to give both early and late crops, weakly amenable to the influence of diseases and pests, due to the fact that most of the shoots die off in the fall or mow, for the same reason, it is better to tolerate the winter. published  
P. S. And remember, only by changing their consumption — together we change the world! ©
Join us in Facebook , Vkontakte, Odnoklassniki
Source: sadovod-i-ogorodnik.ru