Ingredients:
Mackerel — 2 PCs.
Spices (sea salt, orange zest, sugar, fennel, garlic, mint, pepper, white) — 1.5 tbsp
Soy sauce — 1 tsp
Tangerine juice — 2 tbsp
Olive oil — to taste
How to cook:
1. Gut the mackerel, cut off the head, cut into portions. Sprinkle on all sides with spices, a little to RUB them, leave for 10-12 hours in the refrigerator. Salted the pieces to shake off the grains of spice, wet paper towel.
2. Soy sauce mixed with tangerine juice.
3. Convenient cooking the dish in a pan-grill. Grease the baking sheet with oil, spread the fish pieces and soak them tangerine mixture.  
Also interesting: Fish with vegetables: 10 dishes for a light dinner 9 recipes marinades for fish
4. Preparing the pieces very quickly on a moderately-hot coals. One time to turn a couple of times and still shedding tangerine mixture.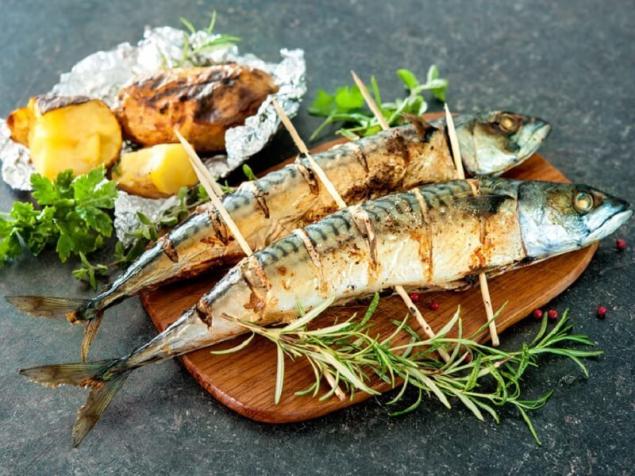 Tangerines can also heliroute and serve with mackerel.published
Author: Tatiana Malova  
Cook with love ! Bon appetit!  
Source: vk.com/academy_main?w=wall-46725206_23074