Quite famous in certain circles, the company AeroMobil from the Slovak Republic presented in Brussels the first prototype of their futuristic flying car of the new generation. AeroMobil 3.0 is the latest version of universal vehicle that can travel both on the roads and in the air. But the most exciting time of the presentation in Brussels was when Juraj, Vaculik (Juraj Vaculik), the President of the company AeroMobil, announced the plans to start production of flying cars in 2017.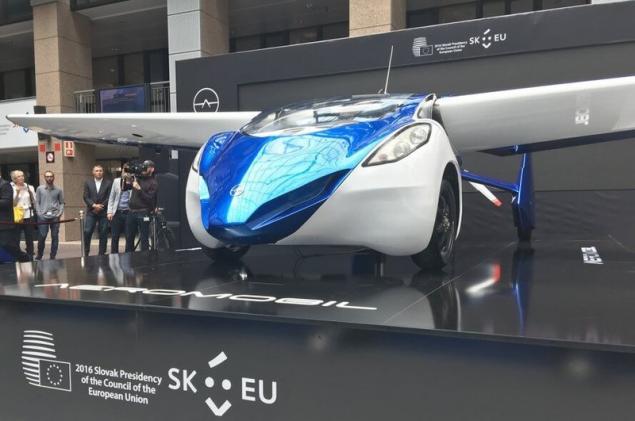 AeroMobil 3.0 is one of a number of experimental aircraft. Its design for all the years of development have already been brought almost to perfection and the company's engineers plan to make only a few additional features and enhancements before the end of this year. At this stage, all prototypes of the flying car AeroMobil are double, but Juraj, Vaculik in his speech hinted that this may change in the near future.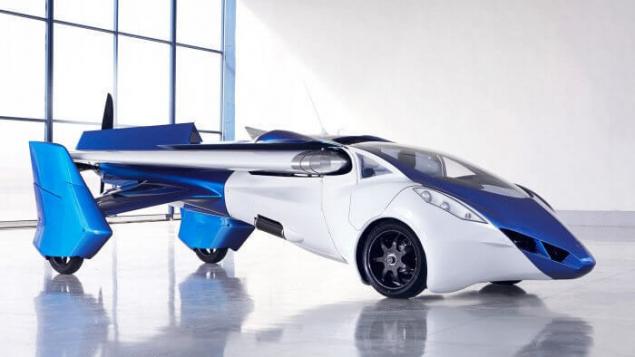 At that time, due to a number of reasons most people might consider a flying car just as a luxury item, the company AeroMobil insists that in the near future such cars will be as common as regular cars. But the benefits of being able to travel by air will be huge.
Thanks to cars inhabitants of suburban areas will be able to quickly get to work and back, and those who often move on medium distances, will have the opportunity to save quite a large amount of time. Furthermore, these vehicles can provide rapid Express service, carrying out of laws in a life, etc. in the regions, searchingly the lack of road infrastructure.
And those who happen to be in Brussels until August 1 of this year, have the opportunity to see how the car AeroMobil 3.0 folds and unfolds his wings during a demonstration held near the building called the Justus Lipsius which is the headquarters of the European Commission. published  
Source: www.funscience.today/2016/08/%D0%BF%D1%80%D0%BE%D1%82%D0%BE%D1%82%D0%B8%D0%BF-%D1%84%D1%83%D1%82%D1%83%D1%80%D0%B8%D1%81%D1%82%D0%B8%D1%87%D0%B5%D1%81%D0%BA%D0%BE%D0%B3%D0%BE-%D0%BB%D0%B5%D1%82%D0%B0%D1%8E%D1%89%D0%B5%D0%B3%D0%BE/