Evgenie Grishkovets
became famous with the song "How I ate a dog." Most often, he writes books and plays in the genre of monochromators.
Below a couple dozen quotes from his art of love, happiness and life.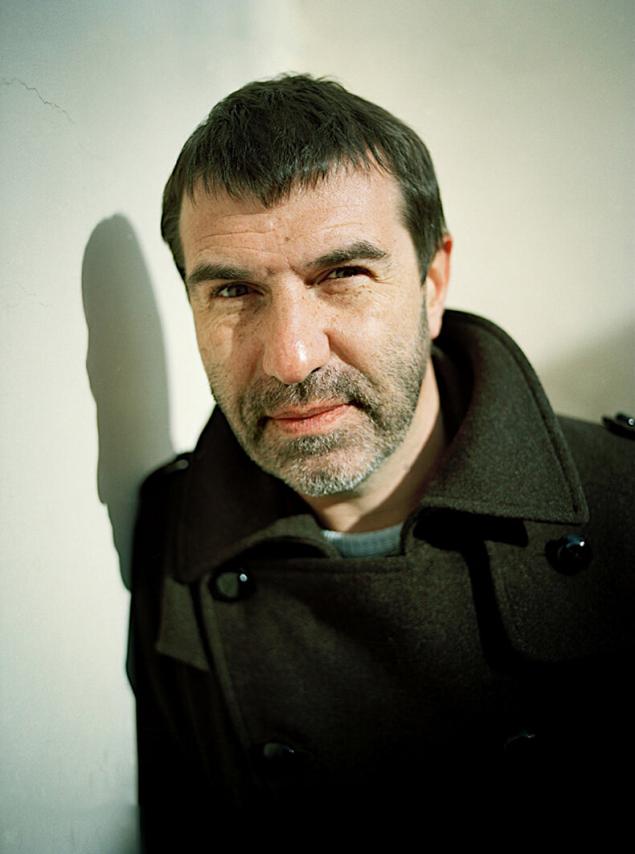 When in my life there was a love
, I suddenly noticed that there are many songs that are somehow about me. And a lot of films about me. Plays, poems, paintings, even sculptures! I somehow just find themselves in the center of the world of art...  
"
And what part of I'm tired?
" I asked myself the question.
"Soul, sir! Soul" — was the reply.  
In General, it is wonderful when people find the strength to apologize. That's fine, but very few know how to do it. And I sincerely thank find words to compliment, to admit you were wrong or honestly say that you don't know the answer to a particular question.  
If people went, always said that marriage was a failure. People maybe lived together for many happy years, and then something went differently, and so they parted. What is there bad?  
When I throw away the trash, it makes me easier to live.  
One day I experimented.
As soon as saw a man looking at the clock, I immediately approached and asked him: "what time is it?" All, without exception, looked again at his watch before answering.  
If you managed to smack the ass of the person responsible for most of your troubles, you week would not have been able to sit.  
You can now wander the world, to work from morning to night, be tired, exhausted, have financial problems, to be feverish, and still be completely happy... completely... just for the reason that you are waiting for. And, you know, not just here waiting, and waiting for the one that you need, so you waited. Because there are those who are waiting let them wait. Wait! And you can be the opposite of a healthy, promising, successful and to be absolutely miserable, well, because you do not expect. She didn't wait, and it seems that nobody is waiting...  
I like it here, I really like it a lot
, almost everything, but there is nothing that I love, but at home I do not like much, but I love it.  
Each love is stronger than the previous one.  
When you understand something, it becomes easier to live. And when something you feel — it is heavier. But for some reason I always want to feel, not understand!  
The world is not a supermarket mate.
Love can not be found. It can only be found.  
It's nice to smile, it is physically pleasant. Even nicer to laugh. And laugh – it's just fun!  
Moscow immediately became lighter. Windows, lights, lights of signage and advertising was reflected in the lower sky and in every snowflake. In each flying and already fallen snowflake... "She loves me, — I guessed. — I'm a good person. Me can love. God... I'm good".  
We once were in the cafe, and now I have to pass by him. I try not to do it. We sat there no more than forty minutes, drink it tea, I'm two coffees. Talked about nothing, she laughed, and I looked at her and thought about how I want to now take her by the hand and never let go.  
I just think that if I just love this song, this song is about me. This is my song. About me and my life. Although it fulfilled person who doesn't know me and never know I'm alive. But this song is about me.  
And the photos all is well. There's a lot of hope.  
Once you learn the offense, at this very moment, not next, and in that same second, you will learn to hurt!  
I know so many smart, strong, hardworking people,
which are very difficult live who suffer from loneliness or suffering from unrequited love, who are confused, who unwittingly torturing their loved ones and themselves suffer. That is, people who do not have an external enemy, but who live is not easy. But continue to live and continue to survive, to be happy, to suffer, to love, to be disappointed again and something to hope for. These are the people I'm interested in. I'm surely looking like this...  
 Richard Branson: make Friends with those who are better than you!10 things that a Mature woman will not make
And I realized in this moment, who I miss a lot. I realized what kind of person I was missing in my life. I clearly realized who I unbearable yearn, yearn for a long time, and whom I so lacking that I have lived through every day. This is a specific person. I miss myself. Happy!
Love can only be what you can't stop.
This whole life, for example...posted  
Author: Evgeny Grishkovets  
P. S. And remember, just changing your mind — together we change the world! ©
Source: sobiratelzvezd.ru/37354-2/