In addition to two black and white extremes – hard violent parenting and permissiveness perfect – there are a lot of shades.
Realizing that my thinking on the topic of education and conversations with children – only one of the possible points of view, I advise you to take this article that way.
My opinion is not imperative, and the desire to expand and possibly change the attitude towards education, which grew up our parents and ourselves. The realization that I want to tell the child and what words I choose for this, for me was a very important step to mutual understanding between us and the support that I can give him every day.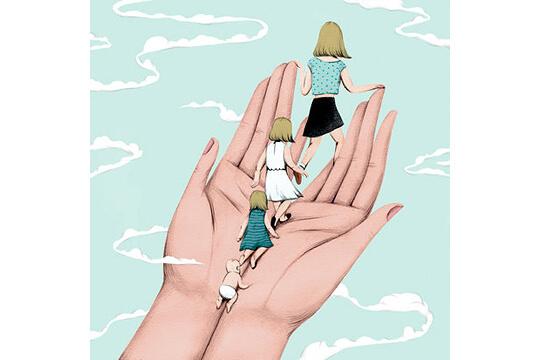 For starters, I will write some words and phrases are sometimes out when I demand something from my son, mad at him or disappointed with his behavior. Those are the words I heard in my childhood many many times from my grandmother, mother, teachers and other close adults:
You never know what you want
No words don't want is the word necessary
Listen to your elders
Behave yourself, they'll punish you
Don't cry, you're not hurt
Don't be afraid
Do not play not to fidget, sit up straight
Not yet finish, the table will not work
Don't look, look away, hurry
You're a girl
You're a boy
What do you like the girl
Boys don't cry
I never saw
Grow up and learn
That you grow up, then you will understand
There's a good boy, and you're naughty
To be angry is not good
Then you can continue to do. And now, slightly exaggerating, I will translate these sentences. All these words, and familiar ways of influencing the child, actually say:
"Your desires are not important. There's only what others want you.
That you must follow to be loved. Don't be who you are – punished for it. Don't feel what you feel – it doesn't matter. Pretend you're OK when in fact very scary.
Be afraid to tell a secret and ask difficult questions. You live in limiting stereotypes. Overwhelming irritation, anger and other "inappropriate" emotions. You have no right to feelings that go beyond the image of an "obedient child". When you are forced to do something you don't want, don't defend yourself and don't argue – it's rude. Be convenient for all. Eat, in the end, to clean dishes, because I have to".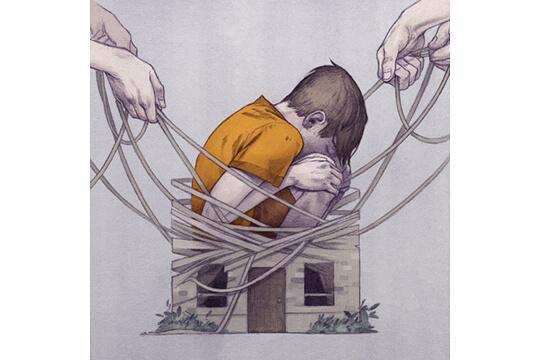 Imagine how boiling your readers ' anger, the desire to write a dissenting review and dispel the haze that shrouded my eyes. Scares me and very own the drama and finality in this matter. After all, moms and dads, big sisters and neighbors, grandparents, educators in kindergarten, teachers, coaches – all of us loved.
Loved you. And loved me.
We all loved and said a lot of other, quite the opposite of words – kind, gentle words. We somehow grew up and live, and also love their children, it's true. Well, what?
But let me try to continue: you never know what you want – still didn't try hard enough and don't deserve a good job. No words don't want is the word need – be responsive when others sit on your neck. Behave as others want it.
Don't cry, you're not hurt, pretend that parting with a loved one is nonsense. You're a girl – be a good and obedient in everything agree with it. You're a boy – do not cry, do not be sad, not ask for help and support. It is impossible to be angry in this world, there is only good and peaceful. You need to be always happy, even if you do not well. Move over when you ask. Give place, because it wants to someone else.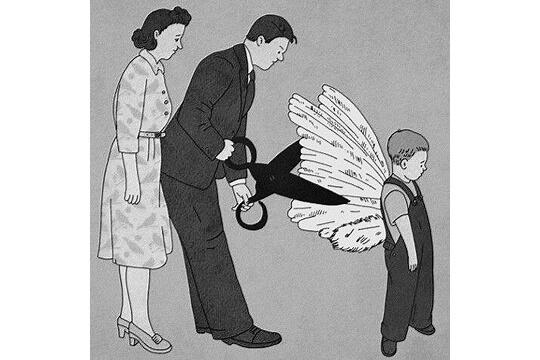 And the response "no, stop, I don't fit" gets stuck somewhere halfway. Say – rejected, cease to love, will condemn.
I don't want to threaten your child with loss of love, I want to speak to him differently, to recognize his absolute right to be in touch with their feelings and with your body. He wants to be forever responsive or it has the right to remain silent when not in the mood to shake hands with a neighbor?
He silently wants to get up when hit, or cry because it really sad and hurt? He wants to know what his desires, feelings, difficulties and intentions don't mean anything or thinks that I can hear it, and we'll discuss? He wants to lock in the guilt, when he becomes hard and bad, or he will ask me for help?
He wants to be "polite" or wants to be? He wants to be "obedient" or to be alive?
Yeah, you know, in addition to two black and white extremes – hard violent parenting and permissiveness perfect –
there are a lot of shades. My parent task is to choose the ones that fit my son.
 What do NOT HAVE to constantly ask the childMikhail Kazinik: to Take the children's childhood, to tell them a bunch of information — it is criminal
To pick up the same "educational tone", the same approach, which will allow him to say "no" where necessary. To say "I hurt" where the want of support. And where he will have the courage and the confidence to support other myself. I want to find words that will teach my child to set your own personal boundaries. But they don't necessarily violate the boundaries of others.
No, it's not about permissiveness. It is about the fact that it is impossible to be comfortable for everyone. Is impossible, unnecessary and even harmful.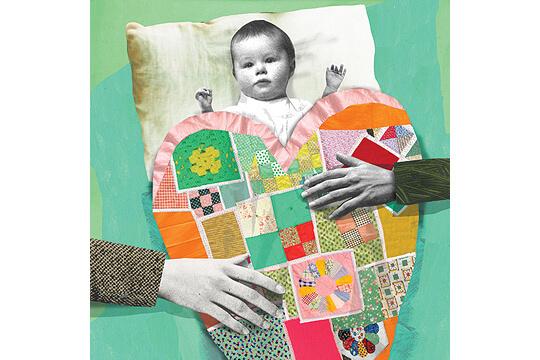 And here is my little three year old son wakes up in the morning and charges "I don't want, I won't, go, wrong, let, wait, come on, I want more." What to say to that?
Here begins the translation.
And who said it would be easy? published  
Author: Maria Rozhkova    
P. S. And remember, just changing your mind — together we change the world! ©
Source: ponaroshku.ru/blog/malo-li-chto-ty-khochesh-trudnosti-perevoda-ili-chto-my-govorim-detyam-na-samom-dele/