You can really argue about the impact of palm oil on human body, however, to convince you I will not, but just try to tell the whole truth about what hides behind the badge "WITHOUT palm oil".
I had the unique opportunity to look at the process of production of such confectionery products as soft waffles. I came in Naberezhnye-Chelny on the enterprise "'chev".
Perhaps it would be better to start with the fact that the company "'chev" never tried to hide the composition of their products and always honestly pointed out on the packaging about the content of palm and coconut oils.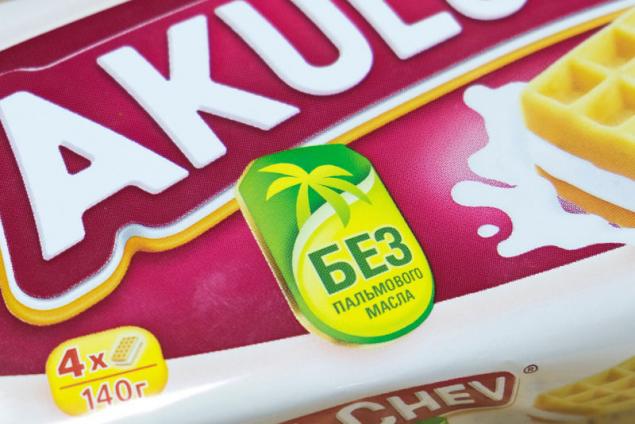 However, public demand is forcing many producers to leave it a secret and not to specify the details of the oil in the food composition and all this thanks to attractive low cost of raw materials.
But in "'chev" decided to meet the consumer first in Russia has taken a bold step to replace palm oil as an ingredient in their famous waffles and cookies in high oleic sunflower oil.
At the same time it was decided to abandon the use of a mixture of palm, palm kernel and sunflower oils, which is mainly used as a substitute for milk fat. The replacement technology, the company proposed a mixture of vegetable oils — coconut and rapeseed.
The result is a completely new healthy product that you can eat and have definitely not worry about their health.
And, in fact, the process is started.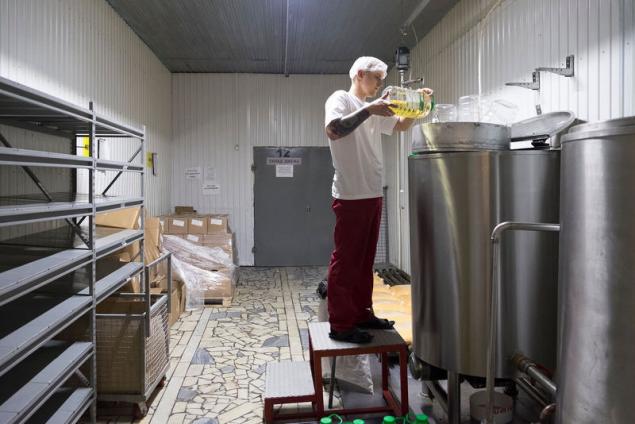 Of course, will inevitably increase the price of the finished product, but I was assured that the consumer won't really notice. This is guaranteed to get a quality product with a content of more than 75% oleic acid, positively affecting human health. In addition, it has a high content of vitamin E, which strengthens the immune system and reduces the risk of cancer and cardiovascular diseases.
Now is the time to show you exactly how offers soft waffles.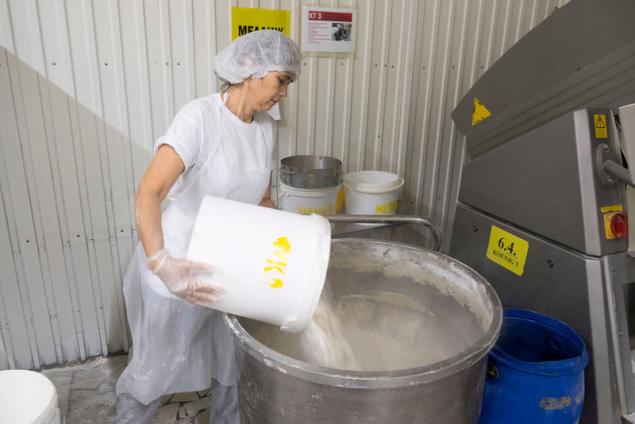 So make the dough, with the recipe carefully monitored and process engineers.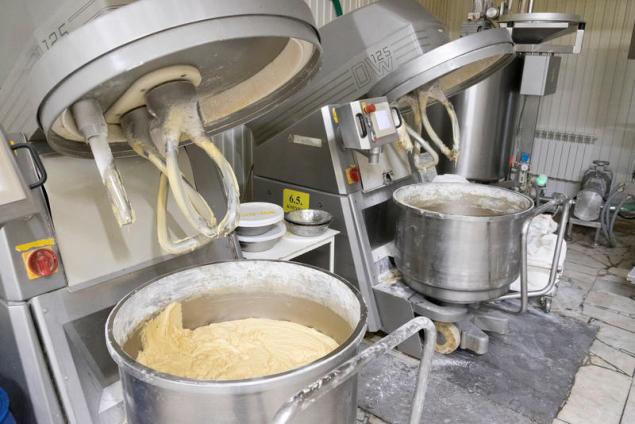 In parallel, in a nearby shop, prepare cream filling.