Pamper yourself good or bad? Why is it necessary for the women and how to treat yourself right?
We all want to have spoiled men spoiled life.
How you allow yourself to indulge, so indulge I will have more.
Since childhood we have learned only one meaning of the word: "pandering to the whims and caprices", and that's bad, because our parents believed that if the answer the child on his every call, he is getting spoiled and will sit on the neck. And may the child does everything himself, and then learn nothing.
So parents, afraid to spoil us, not helped once again, often denied, piled a lot of homework and taught us to be responsible and practical.
Nobody said that
the word "spoil" has several meanings:
to treat with special attention, care, affection,
pleasure, and joy to anyone
to do something nice.
Scientists have shown that harsh discipline and pressure on parents, especially in girls, is fraught with anxiety and emergence of anxiety and unreasonable fear. And those girls whose parents indulged and was attentive to their needs and desires, the tendencies to the emergence of various anxieties and phobias almost not detected.
Therefore, let us learn to pamper yourself!
As the ability to pamper yourself will change your life?
increase your sensitivity and sensuality, you will learn to listen to yourself and your feelings;
will enhance feminine energy;
will experience inner self-worth;
you will be able to accept gifts from men and from life;
improves mood and satisfaction from life;
will give new strength;
increase love of self and love of the world.
And most importantly, you can not only wanting something, but learn to accept what you want in your life!
Because
desire and afford are two different things!
Read this idea again.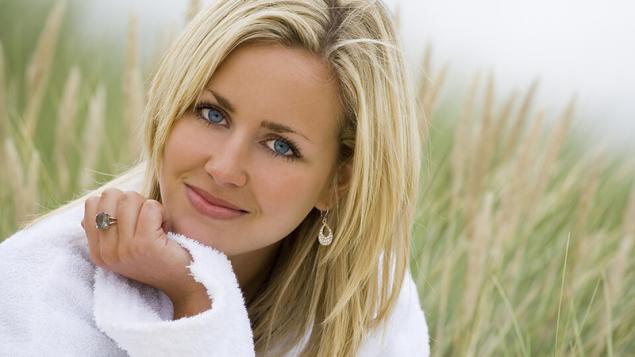 And now the question:
when you offer to pamper yourself, how do you imagine this process?
Unspoiled women usually comes to mind is to go to the beautician, in SPA, a massage, or go shopping and buy myself everything. As came to mind and left because
the mischief itself, it is impossible to go beaten paths
.
You need to allow yourself what you want, not what others do!
We put ourselves into a rigid framework: it is impossible, impossible. A lot of responsibilities and chores and very little of pleasure and self-care.
Someone may just need to stop to eat up a child for someone else and allow yourself a portion of food also can not eat!
Many of us have a difficult time to resolve some things, and at first it would be nice these things are to find!
Find something that will make your life brighter, happier, happier, and enjoy this!
How to pamper yourself?
Buy a bouquet of flowers
and decorate your house, inhale the aroma and smile.
Buy a care body
I wanted, but was afraid to afford it: essential oil, honey brush for blush, etc.
Or make your own scrub, take your time, find the ingredients and enjoy.
If you are tired and ran
indulge in idleness
. Allow yourself to do nothing. After all, as we usually live: get a spare moment — we immediately find ourselves doing, a minute without efficiency, we have necessarily something to do. Try to stay! Can be proud to pause and cooking to order food home, to go out to dinner.
Do what you want, but postpone due to lack of time.
Go to the theatre, take a walk in the Park, go to the bath, start to sew, to draw, that's right, re-read loving the classics, review a favorite movie. Indulge yourself!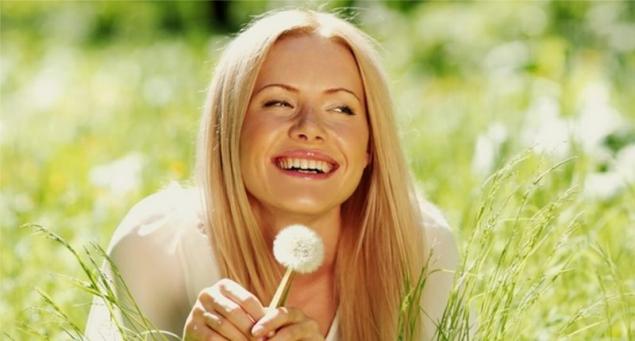 Allow yourself a little joy, they fill my life! And your life be full of emotions, good mood and satisfaction.
You deserve a better life! Not simple, gray and cheap! And high-quality, healthy and beautiful, and sometimes quite impractical and ineffective. Find something that will attest to the attentive and caring attitude.
You need to pamper yourself, not from the head but from the body and from the soul.
Listen to yourself, to your feelings: what I need? What do I want?
Go your own way and not beaten paths.
Many give this advice: treat yourself to a chocolate bar, a cake, a Cup of coffee... I have such councils were not given. Here to pamper yourself with clean water, fresh vegetables, instead of fried potatoes, freshly squeezed juices!
Pamper yourself — it means not to indulge themselves and make their lives happier, prettier and healthier!
If you are rarely alone, you just
needed moments of solitude
, moments for themselves.
You have in your home except the kitchen is your place, your space? If you live with parents or in a rented apartment then you just need to set up your nook. It can be a chair with comfortable cushions, beautiful floor lamp, where you can read your favorite book or romance novel. Just start to think about what you want?
So I like, chose a Desk and chair white. It's called treat yourself — buy something practical, but something like that. The white chair I have half a year, but I was so neat that it is still like new! And white color is also can be practical when in joy!
If your home clothes
— sweat pants and sneakers, you can treat yourself and buy a new house dress, change clothes to sleep. It should be not only neat, comfortable, but also beautiful. Even at home you should feel at least a Queen.
Allow yourself
more beauty treatments
: make ice cubes in the morning, buy a spray with thermal water, buy a massage brush with natural bristles, a comb and a new essential oil for aromamassage. Get pleasure from any action, from touching your own body.
Learn to create mood with your interiors, fragrances and music.
Indulge yourself!
Often we are satisfied with what we have, buy something practical, and you need to allow for a desirable! Allow yourself something luxurious: expensive perfume, underwear.
Allow yourself what is forbidden.
And be sure to track the resistance that occurs when you try to resolve yourself. Often we do not do not buy because of financial difficulties, but out of habit. We used to treat yourself as you treat parents harshly and strictly, so God forbid not to spoil! We don't feel worthy of those things that you want!
If you are very practical, you buy yourself fresh flowers. Some women even men forbid the flowers to buy, after all, are expensive, and cost little! Practical women usually the flowers do not give! But if I give, it is very rare! The world is very subtly responds to our attitude.
You should know what makes you happy. And if flowers can help with that, then they will do you more good than any practical thing!  
Also interesting: Maybe it's time to fall in love with... yourself?! A little bit of happiness
When we cease to spoil yourself, our life becomes dull, dreary and some unworthy!
Only indulging themselves, knowing their needs, a woman is always desirable, beautiful and feminine, able to desire and get what you want!
Learn to give yourself to make it easy and from others! published  
Author: Tatiana Dzuceva  
Source: womancosmo.ru/zhenstvennost/esli-vy-ne-baluete-sebya-to-vas-ne-baluet-nikto.html