Every woman at least on the weekend trying to surprise your loved ones with fresh home-made cakes. To diversify your Arsenal of recipes
"Website"
in a hurry to provide a surprisingly tasty
fish pie
.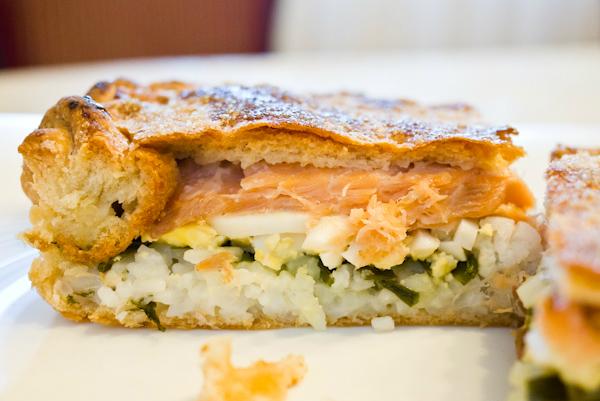 Fish pies
is not only a full dinner for the whole family, but also a worthy decoration of the holiday table, especially if you arrange it in a special way (in the form of fish or to give a curly-shaped edges).
Fish pie with ecomigration
300 g salted salmon or trout
1 package puff pastry dough (1 kg)
2 eggs
bunch of green onions
1 tbsp. rice
salt and pepper to taste
vegetable oil for greasing
Cooking
The rice rinse, pour 2 cups of water, salt and boil until tender. Also boil the eggs hard-boiled.
The dough thaw out, divide into 2 parts and roll out each slightly. Baking vysali with parchment paper, brush the surface with oil, put 1 on top of the dough, forming the sides.




Split the fish off the skin with tweezers remove bones, if any. The resulting fillet cut into thin slices. Slice the onion finely, eggs — diced.




On the surface of the dough spread evenly layers the cooled rice, green onions, eggs. On top lay the slices of fish.




Cover all this beauty remaining part of the test, zasipai region. Brush the surface with vegetable oil, scrape it with a fork so that the steam could get out. Note: sprinkle pie with sugar (about 1 tbsp). This trick will help to set off the taste of the dish and allow to form a delicious crispy crust.




Preheat oven to 180 degrees, place the cake in it and forget about it for 40 minutes. When the dish is ready, pull it from the oven and let rest for another 10 minutes.



It turns out very tasty, fragrant and tempting... one piece face breaks into an involuntary smile of gastronomic delights!
Make the king cake for the family and guests — you will not regret! Be sure and ask for supplements, and prescription...
The author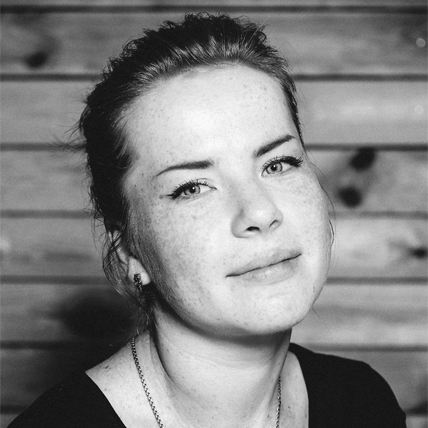 Marina Artemova Loves to photograph the beauty of nature, enjoys handmade. Son Vanya had taught the mother to cope with any household tasks effortlessly: Marina knows how to get the most stubborn stains and to clean the house in minutes. Interested in the most acute, various life issues, never remain aloof from what actually matters! Favorite book Marina — "gone with the wind" by M. Mitchell.