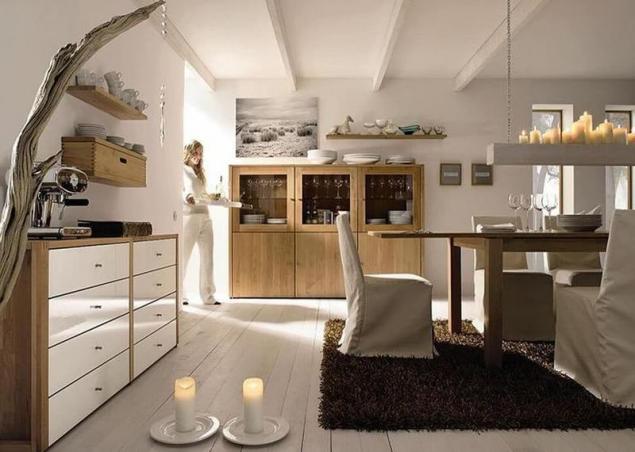 The story of ecological style is very simple and is unlike, for example, the story of the birth of art nouveau or classical style. Ecostyle appeared at the end of the last century, simply because people are tired of the city in all its forms: from a bad environment, dust and dirt, the abundance of artificial materials, noise, concrete buildings and the monotony of the houses and streets. It was then that the residents gradually began to bring in their apartments ekostilya elements - wallpaper with floral motifs, plants, wooden furniture with smooth lines
.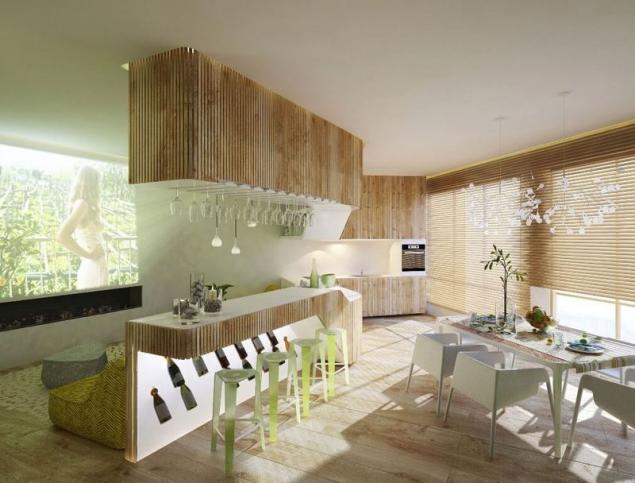 Today, the eco-interior space is completely independent design style, with its own rules, mandatory elements and a set of specific materials. Let's talk with about how to be framed apartment, so it can be called ecological corner of nature in the urban jungle.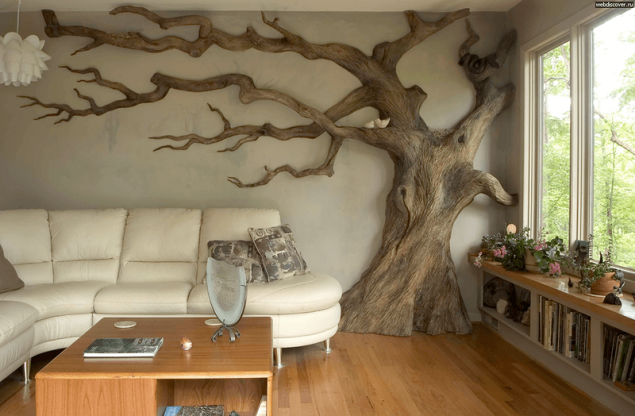 Finishing
Ekostilya main rule - is the use of natural materials, the introduction into the interior as much as possible the natural elements while maintaining the overall minimalist appearance and the corresponding mood in the room. Eco interior does not accept artificial and synthetic materials, so the interior design will have to abandon the use of plastic, chrome, rubber and artificial stone.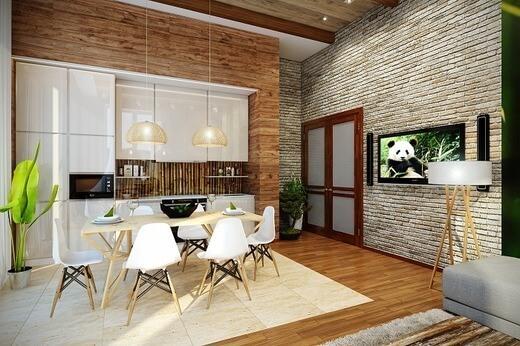 But materials such as wood, stone, ceramic, cork, clay will help to create not only a very stylish interior, but also a positive impact on your health and give a special flavor to your home - that special smell that each property is unique. Natural materials exude a gentle natural fragrance of nature, which harmonizes, soothes and heals. By the way, it is appropriate in the eco-interior and walls simple plaster.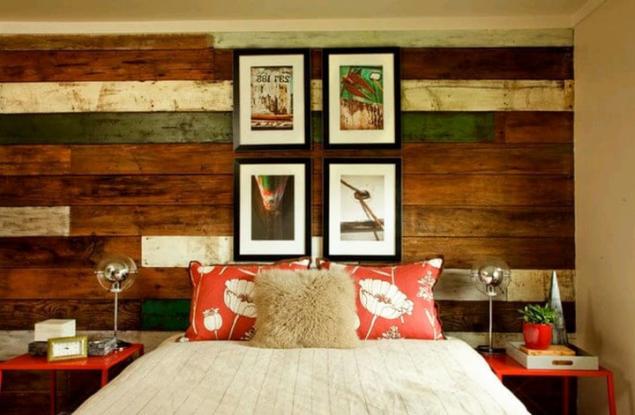 As for the colors of the room design, the eco-style does not tolerate bright and unnatural colors. But the best way possible in this interior will blend the colors associated with nature - quiet shades of green and brown, white and gray, yellow and terracotta, yellow and pale blue
. Furniture
Furniture for environmental style should also be made of natural materials - wood, leather, natural fabrics. This does not preclude the insertion of stone and glass. Variants of the interior of furniture for a lot - it's huge and objects made of wood, and light woven rattan or vine - for example, suspended chairs or dining chairs. And, you can "dilute" the room with unusual items of furniture from twigs, bamboo or wood pieces of peeled water.
Relatively soft furniture operates the same rule - the naturalness and simplicity. Flowing lines and soothing colors of upholstery, linen, blankets and rough, imperfect textures - this is what you need
. It is worth noting that the furniture is made of natural materials is much more expensive furniture, for example, MDF, but it will serve you much longer than cheaper counterparts, in addition to use it - it is a pleasure, not to mention the natural antiseptic and water-repellent properties (for example, furniture oak and larch).