Writer Angela Nadir posted in his blog post about the shrill tactless question asked by women. This text has flown halfway around the world in a matter of hours.
Here is a woman, she was 30 and she had no children.
None of your business! The question that women can not be set.
"What do you expect?" - Asked her relatives and friends. "An hour or something ticking!" - Hinted friends. "Look, it's too late!" - Farewell older
. She mumbled something like, "I'll think about it" or "I'm not ready", and left alone, biting her lip.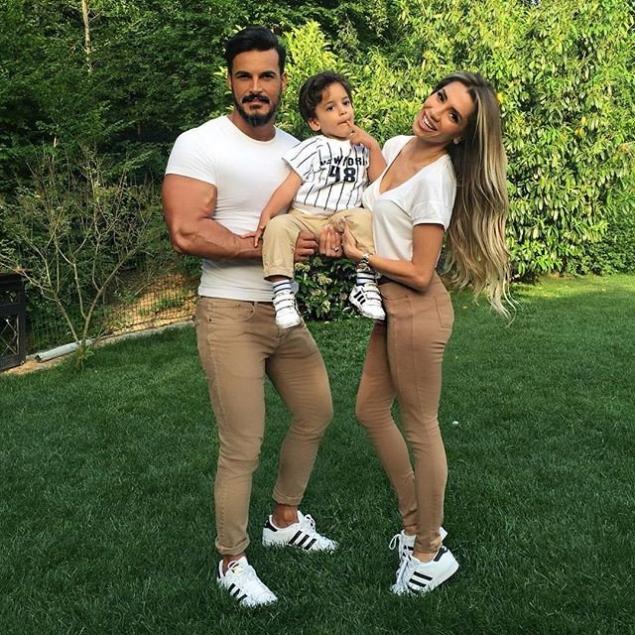 Because she suffered four miscarriages.
Because she and her husband are trying for 5 years, and still can.
Because my husband has three children from his first marriage, and the more he does not want to.
Because the only way to conceive - is IVF, and no money
. Because it does not help even IVF.
For the husband is sterile, but do not agree on the donor.
Because all the friends are already waiting for the second.
Because my sister had the courage to say that it Child-free, and parents have accepted it, but with redoubled force were pressing on the "last hope for grandchildren».
Because the neighbor girl is making a third abortion, and she's only 18.
Because the work of a third colleague yesterday was carried out in the decree.
Because no one important is her research project, in which she has invested all of herself.
Because she has not met the one who wanted to see the father of her child.
Here's another woman. She was 34, and her five children.
"Where you so much?" - Surprised the neighbor. "You tried to protect themselves?" - Laughing girlfriend. "Do you want to own a football team?" - Joking passers-by in the park
. She laughed it off as a kind of "We perform demographic program" or "I have not been a burden", and left alone, biting her lip.
Because she is pregnant, and the sixth is already aware that a barrage of ridicule will be more.
Because from childhood dreamed of a big family, and does not understand why this is so annoying others.
For the sake of children she sacrificed a career.
Because it all the time suspected of a secret profit, whether it be price reductions or maternity capital.
Because she has no right to complain of fatigue, because the answer will say to her: "You should not have so much to give birth»
. Because she herself is not sure that is a good enough mother and pays sufficient attention to children.
Because for five years did not go to parties, while in the closed-loop "pregnancy, childbirth, breast».
Because girlfriends traveled halfway around the world for 35 years, and it postpones tour until later.
Because the husband asks the sixth, and she had no more strength.
Here's another woman. She was 40, and she has one child.
"And when the second?" - Asks the mother. "It does not matter to him suddenly something happens?" - Scares many children girlfriend. "Do not happen, right?" - A sympathetic doctor shakes his head
. She said that it is happy and well, and left alone, biting her lip.
Because this is the only pregnancy was a miracle.
Because the child asks for a long time brother or sister.
Because the first birth cost her a chance to conceive again.
Because the child is hyperactive, and she could not bear it again.
Because she wants to live for himself, but feels selfish.
Because the husband is totally against the second.
Because she is divorced and met a new love.
Because he could not afford to leave work, even for a month.
Because disappointed with motherhood, but in this ashamed to admit, even to herself.
Because she had early menopause.
Because the family could barely make ends meet.
These women are so much more. They are our neighbors, friends, colleagues, friend, wife and sister's friends girlfriends. They do not need nor our opinion, any advice as long as they are not asked about it.
And if you and bursting to ask a woman why she had so much children remember: THIS IS NOT YOUR BUSINESS !!!