Our closets, attics and closets often keep the most unexpected things. Of course, from the old it is necessary to get rid of! And you can creatively approach to the issue and, putting his skilled hands and turning fantasy crank amazing metamorphosis. And then nobody wanted junk turns into an exclusive and functional
piece of furniture !

If you or your family members have not yet managed to throw the old Soviet TV kinescope c , which was once the pride of the living room, take note of this idea rework! This rarity model overage.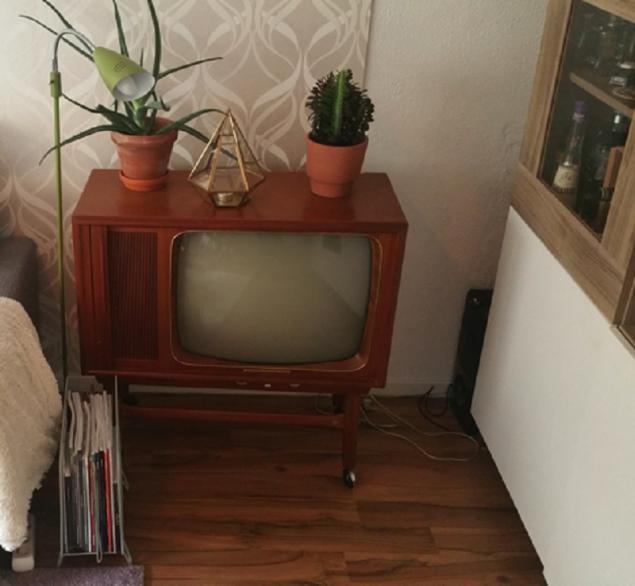 But what happened in the end!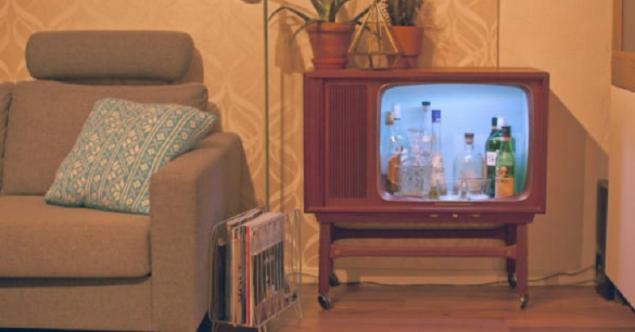 Minibar from old TV
First remove the rear panel of the TV.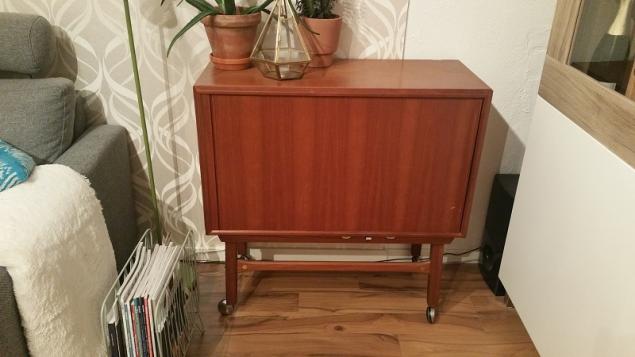 Then you have to do a very important job. With great care, remove all internal TV spare parts transistors, vacuum tubes, cathode ray tube (to be in the center). If not confident in their abilities, ask for help a husband or another authoritative person.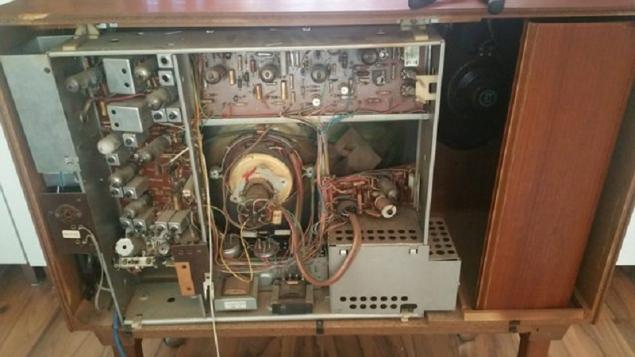 Yes, it's not you modern chips!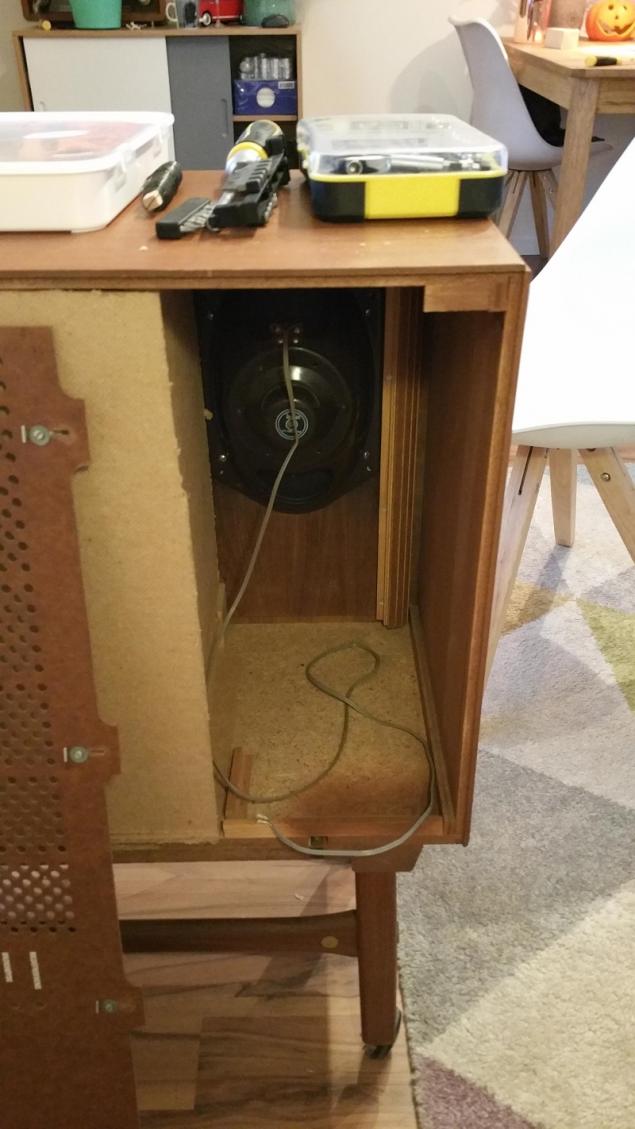 Measured with a tape measure and a rear inner wall of the housing. MDF (fiberboard), a material that is used for the manufacture of furniture rear walls, bottoms of drawers and is characterized by low cost, engrave items according to measurements. Thickness Fiberboard - 6 mm.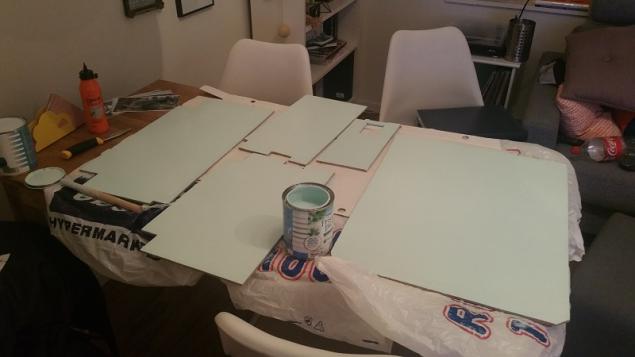 Carved panel okras in the favorite color of acrylic or water-dispersed paint on the smooth side. When the paint is dry, fix the panel inside the cabinet.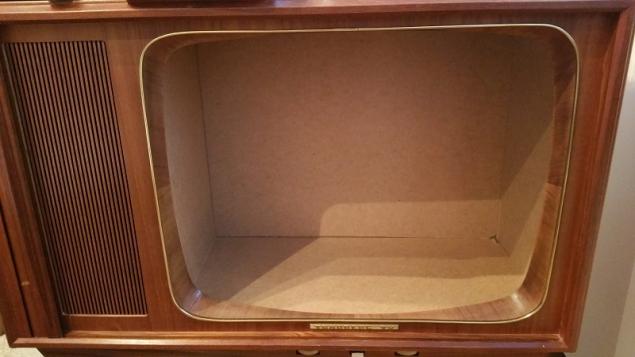 It is time to work with lighting. In the shop, specializing in electrical goods, purchase a set consisting of LED ribbon cable with an adapter and a switch to plug socket. Explain to the seller-consultant his idea, he will gladly help you! Dimmer on the rear panel of the TV. A LED tape Fix the double sided tape to the top cover.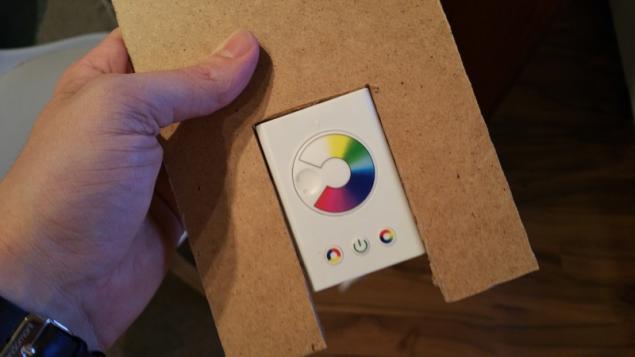 Dimmer may look different.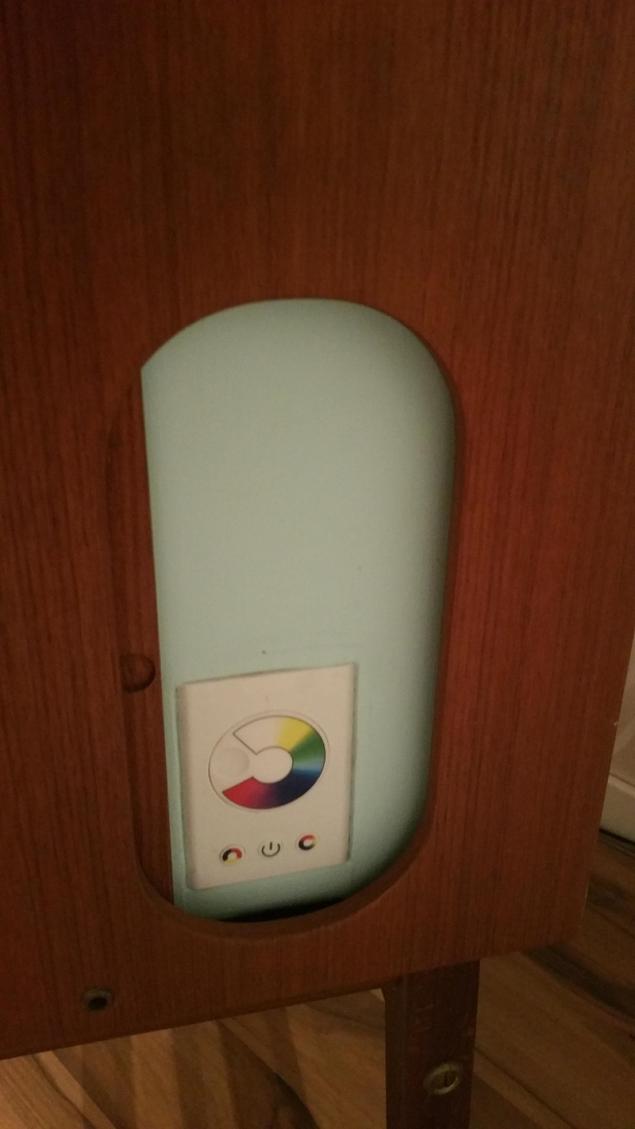 LED lamps, by the way, at times save electricity!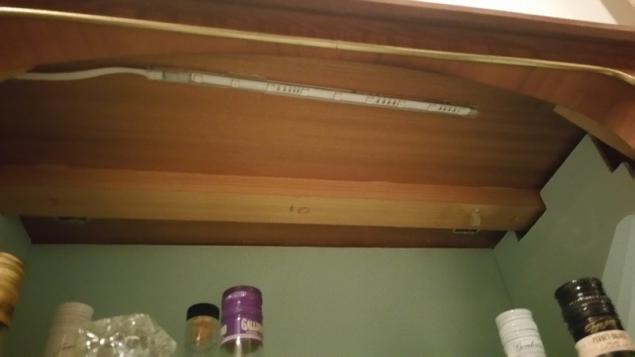 From the old TV, you can make not only the mini-bar! Former main decoration of the table for a long time could serve as an aquarium or a house for small tailed friends.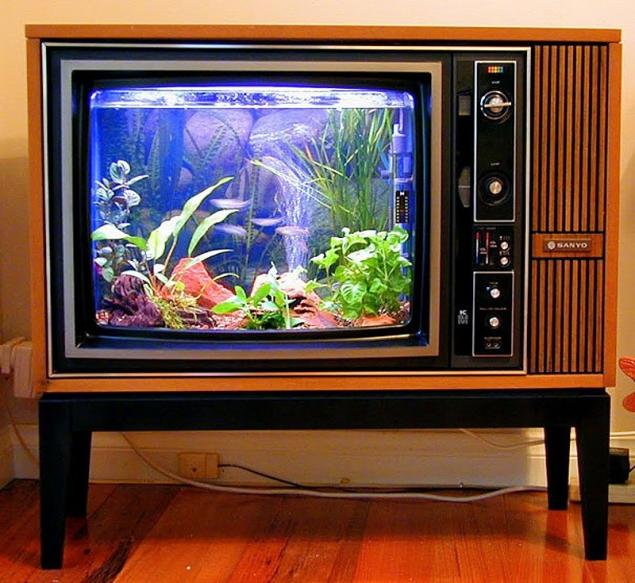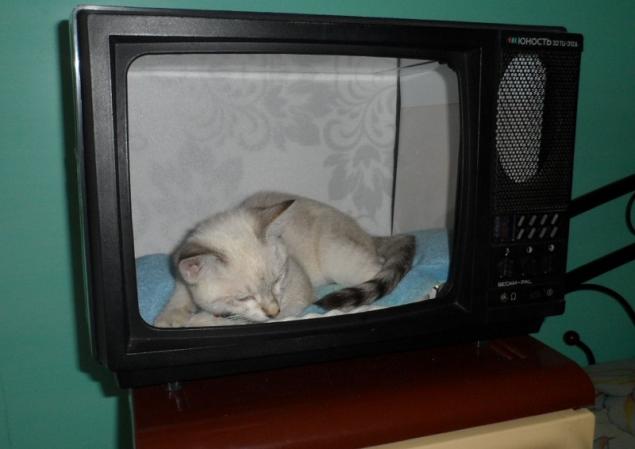 Who would have thought that out of the rubbish you can make such a sweetie! This is exactly the case when the skillful hands better availability of money!