No one can remain indifferent romantic when looking at the
magic lanterns ! < «Website» offers a plunge into the magical atmosphere of the elves, gnomes and feechek without leaving home. Create a fairy tale with their own hands.

Feechki look so realistic that you involuntarily begin to believe that these fabulous creatures really by chance ended up in the bank ... So, time to work wonders!

Fabulous candlesticks from banokMaterialy glass jars dark cardboard superglue PVA glue white paper napkins sequins string decorations (cones, dried berries, acorns) small LED-lamps or candles for aroma lamp

Progress Cut out cardboard figures feechek (template can be found on the Internet).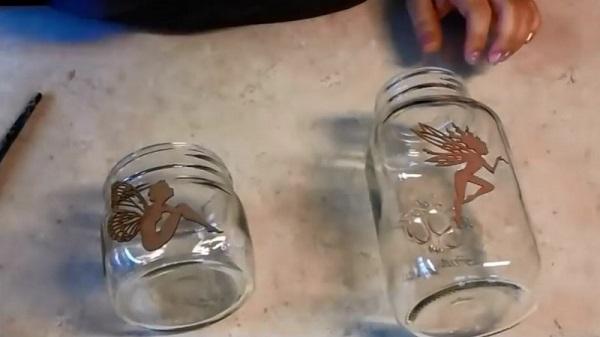 Use the superglue to attach a bank carved figurines. As the stick figures - the outside or the inside, will depend on the selected light element. If you're going to use LED-flashlights, safe installing and storing feechku inside banks if candles - glued outside to avoid fire
.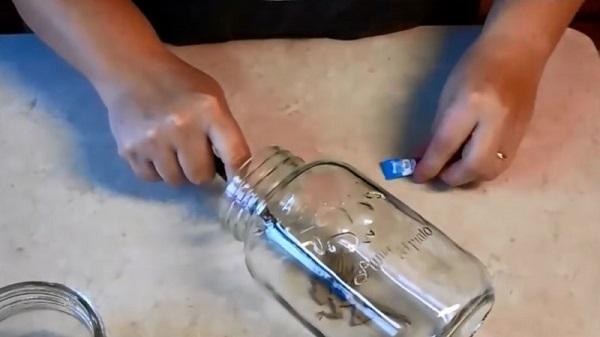 Use the brushes smazh jar with white glue.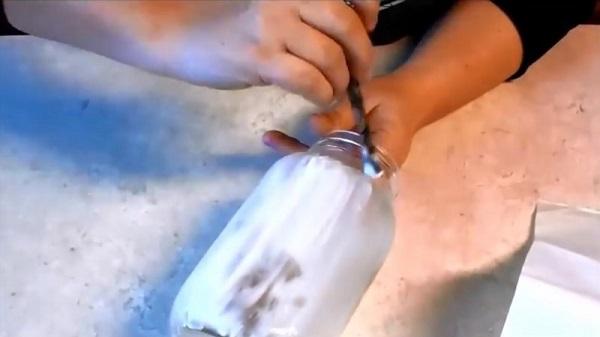 If you have a multi-layered cloth, divide it into layers. Attach to the bank, missed the glue, cloth and gently flatten to prevent wrinkles.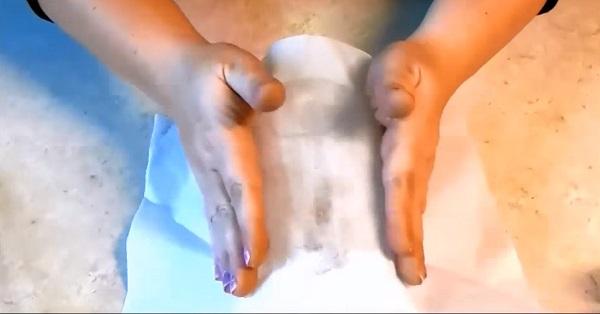 Let the product dry. The result was a beautiful milky capacity. Smear glue PVA upper part of the banks and the region at the bottom of.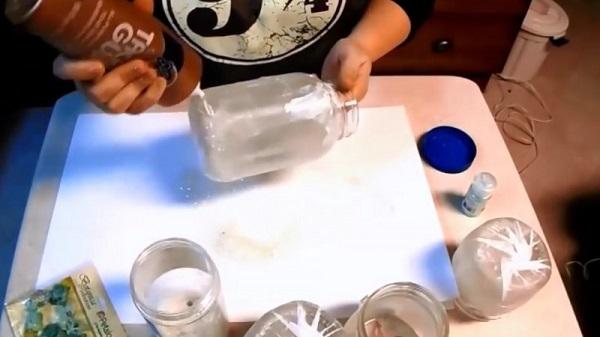 wallow locations, smeared with glue and sparkles.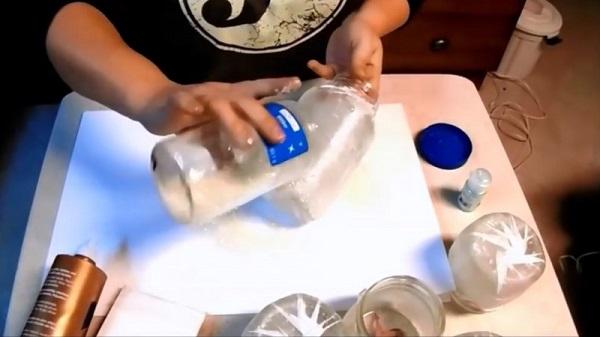 Wrap the string around the neck of the banks to hide the edges of napkins.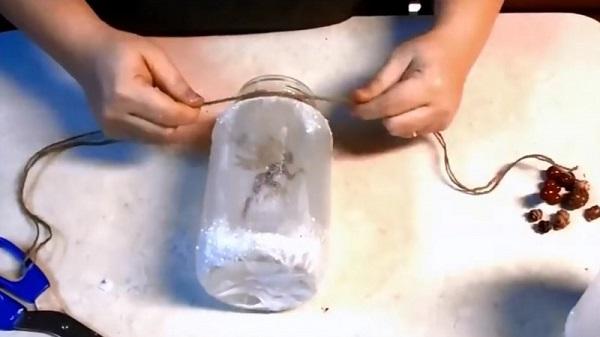 Glue decoration.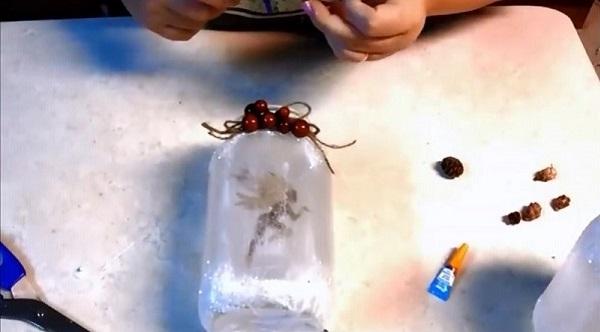 The soul rejoices in such beauty!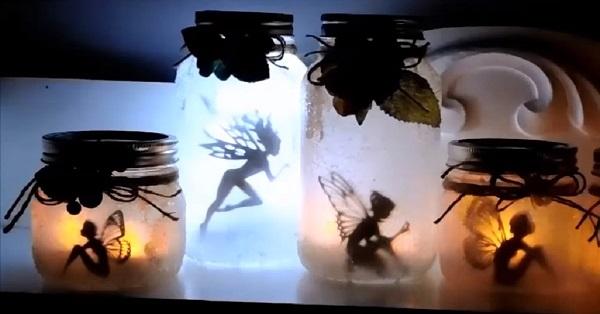 A detailed description of the progress of work, see the video.



It is difficult to resist the admiration looking at this skill. The human imagination is truly unlimited! How I live, be sure to use the banks can not be disposed of in any case, because of them, you can make so much beauty ...

Decorate these flashlights house - you will not regret. And be sure to share the article with your friends!