Now I can make the dress, not stitching it! To make this a brilliant idea into reality, you only need a large size T-shirt, a pair of scissors and special glue for fabric. In every house there is probably a couple of immense shirts, and here's how you can give them a second life!
< Dress shirts will not be too long, but it can be worn with leggings or tights. If the T-shirt has an unusual print, it will surely be one of a kind item.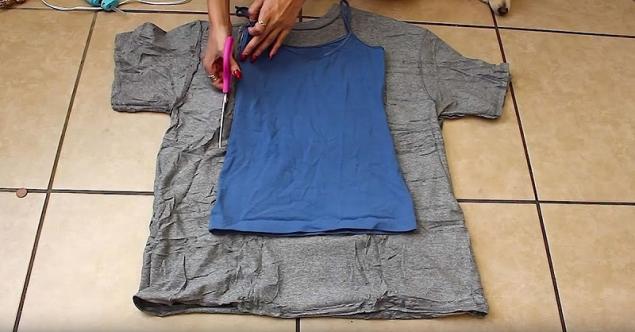 How do plateTakie simple creative projects prove that crafts can deal with any, even very far away from such a busy man. Without wasting time, inconvenience and needle pricks can do
dress shirts with their hands !

See video of how it's done! It seems to me difficult to come up with something easier ...



The apron with pockets of old jeans, a cap of sweaters, men's dress shirts - many wonderful things you can do if you get carried away alteration

! If you are inspired by the video, be sure to try to make a dress and show an interesting idea to your friends!