T-shirts with the image of celebrities - it is a sure sign that the fashion 80s. And if those shirts themselves are celebrities? Perhaps this is a sign of manifestation of love, respect, and sometimes ridicule towards their colleagues.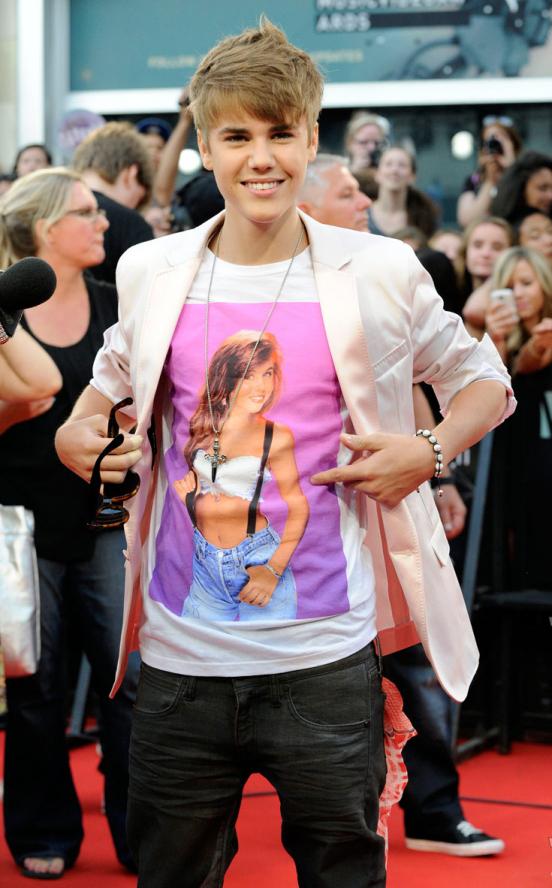 So Justin Bieber appeared on one of the music awards in a T-shirt with the image of the heroine Kelly Kapovski, played by actress Tiffani Thiessen in the series "Saved by the Bell" (by the way, when the show was shown on TV, Justin has not even born). A few days later she appeared at the premiere of Tiffany's "Horrible Bosses," a T-shirt with a picture of Justin. The actress admitted that it was not simply a reciprocal gesture, and she is a fan of Bieber.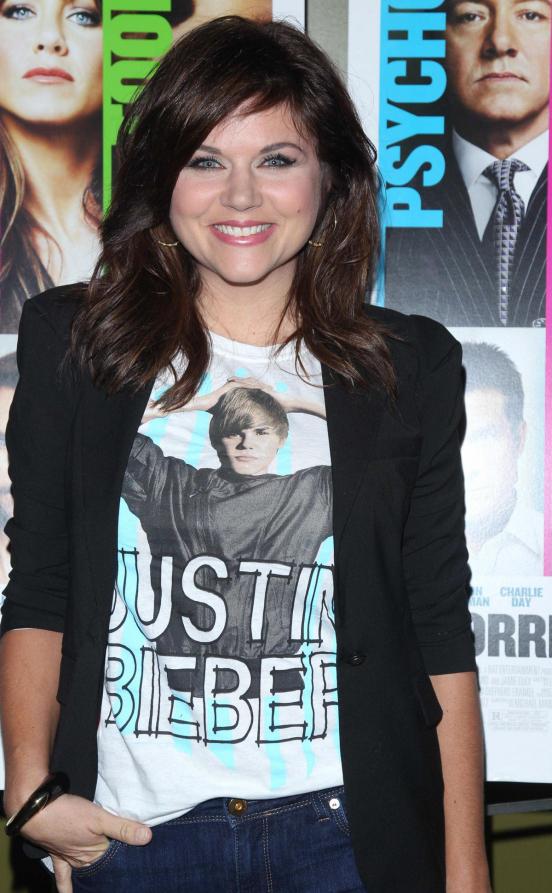 T-shirts with the image of a young child prodigy from the world of music in his time there were Katy Perry and mtvishnogo member of the reality show "The Beach" Dee Pauley.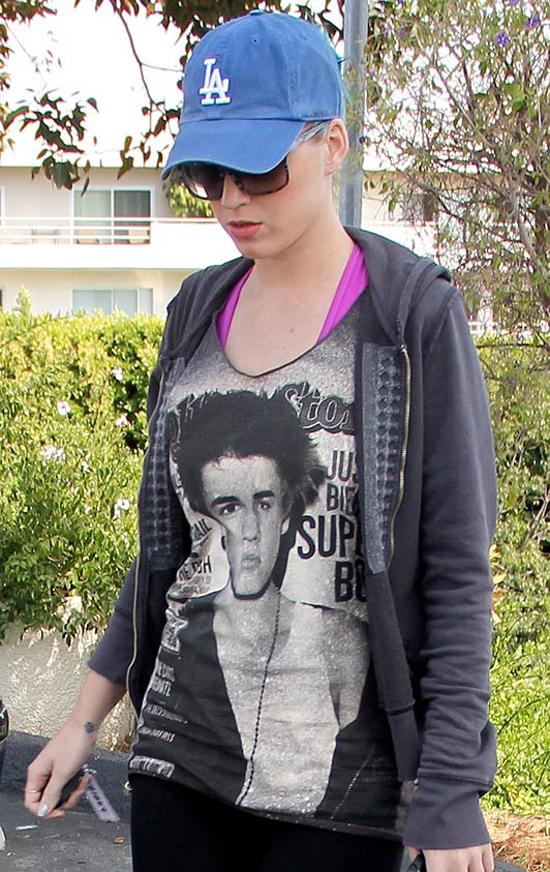 Some exchanged for trifles, and someone is on his chest picture of the Madonna. Britney Spears appeared in a T-shirt on the cover of Cosmopolitan in everyday life.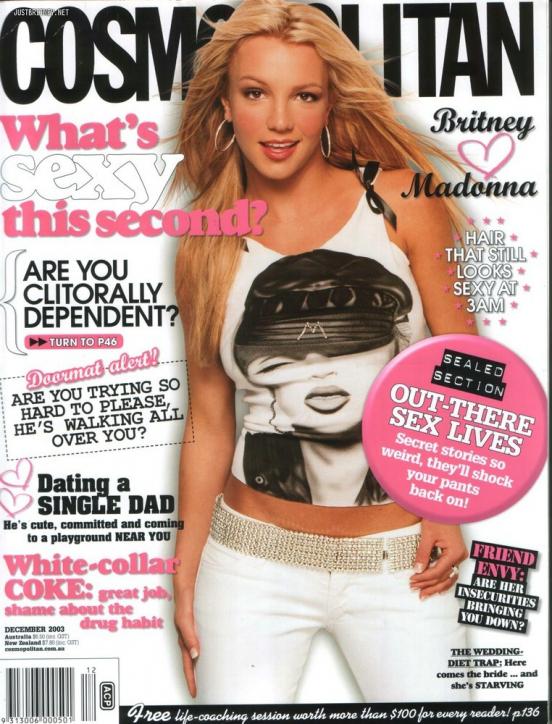 Katy Perry T-shirt with Madonna.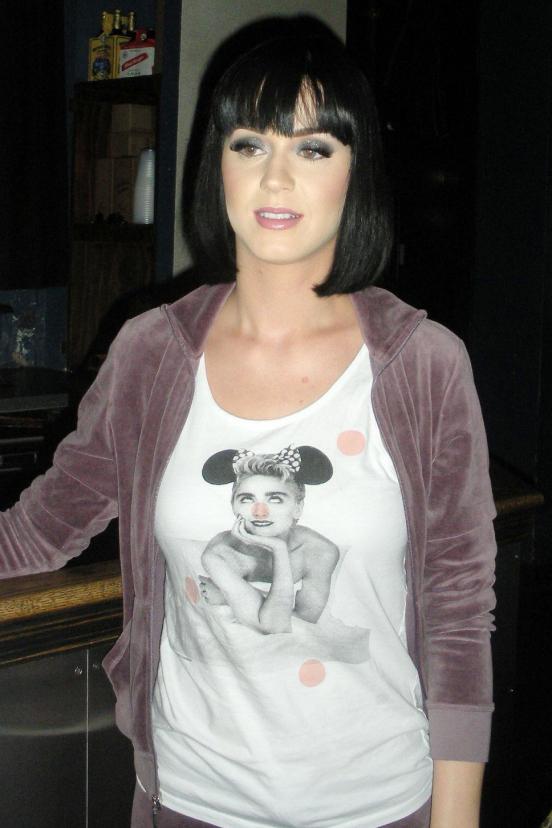 Madonna, in turn, also did not remain aloof from such a fashion and appeared at his concerts in 2000 in T-shirts with inscriptions «Britney Spears» and «Kylie Minogue». In such an act Maddy Kylie said she was delighted with the fact that the queen of pop music stands in a shirt with her name on his chest:
When I was at the concert of Madonna in 1985, I could not think that in 15 years it will be before the audience in a shirt with my name. For me it is an honor!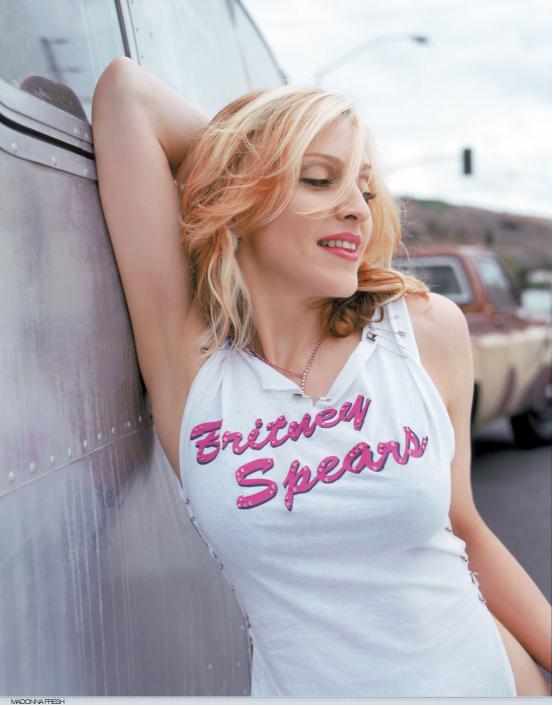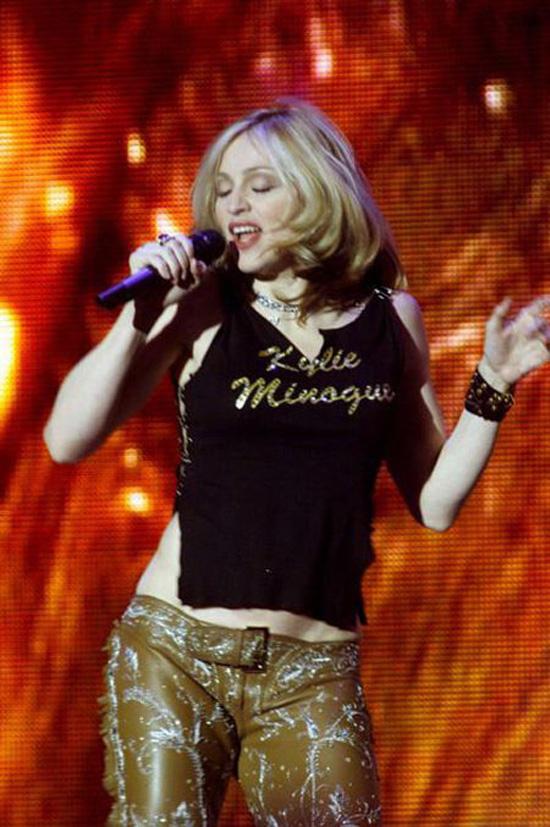 When Barack Obama was running for US president, his supporters from the world of show business without exception wore T-shirts with his image - to support their candidate.
Madonna
Halle Berry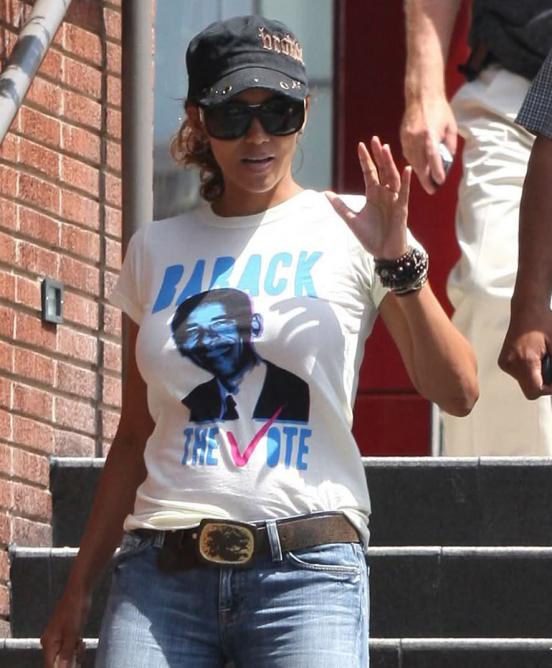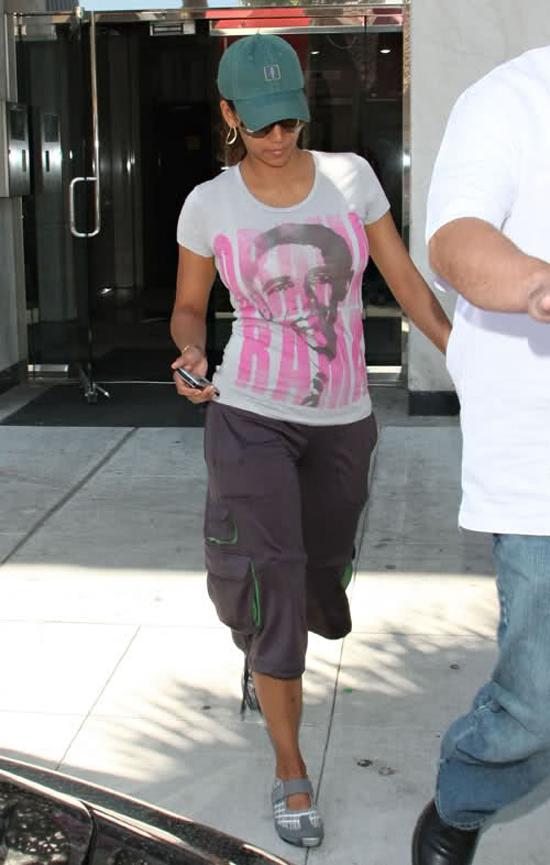 Ryan Phillippe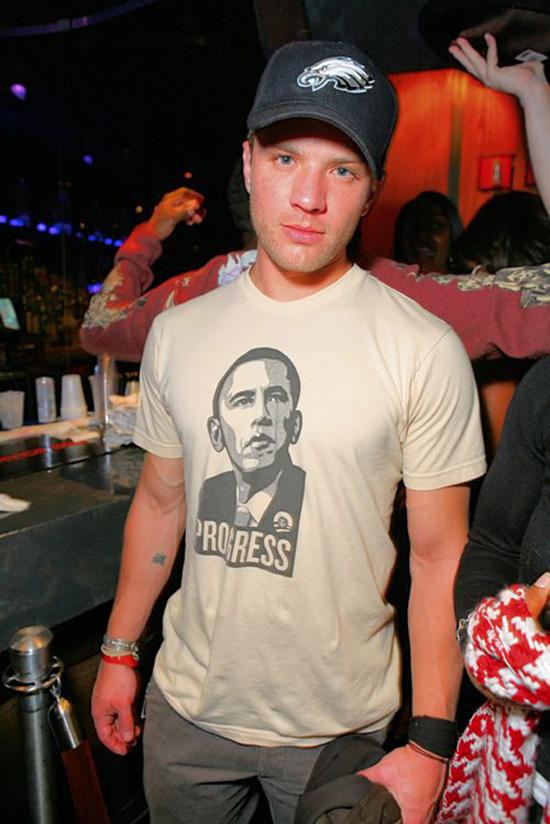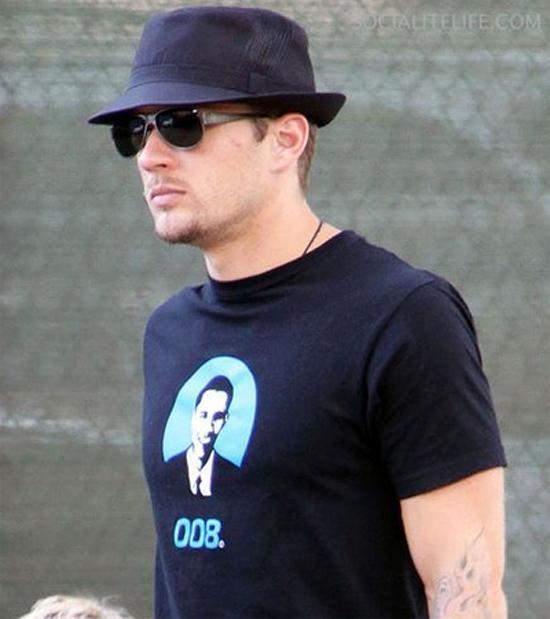 Katy Perry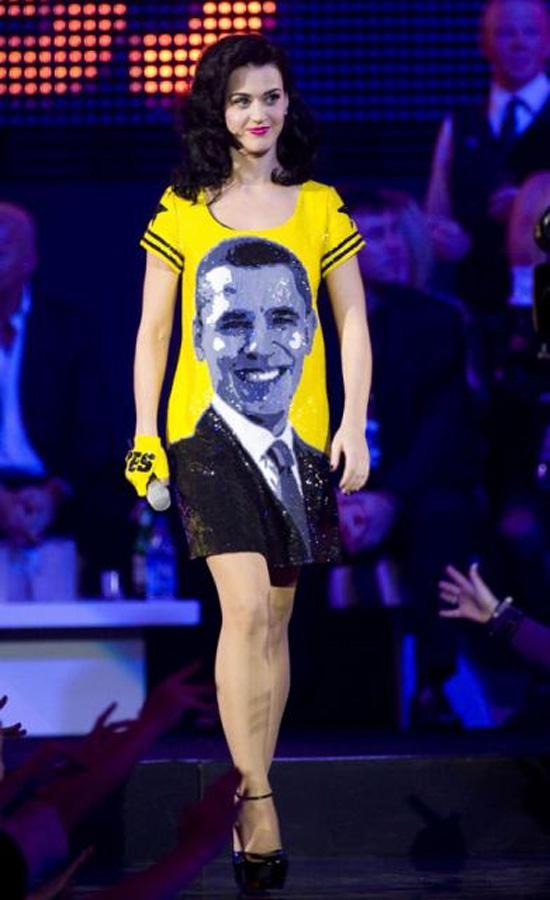 P. Diddy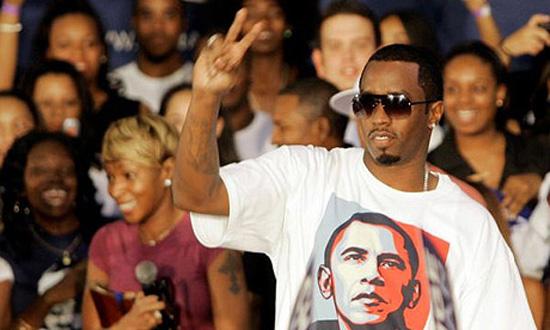 Peter Facinelli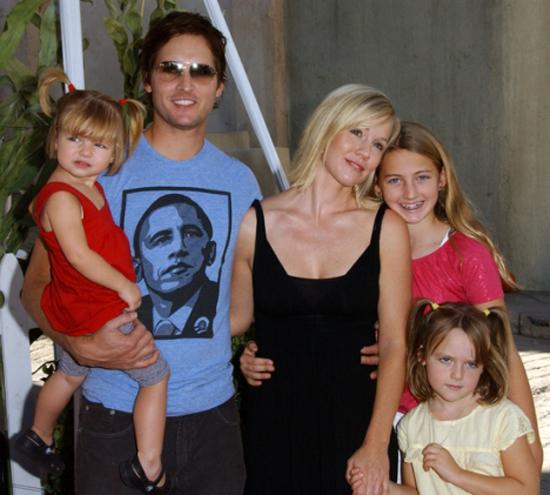 Pierce Brosnan
From the "kings" of the world of politics to the kings of the music world. Asher T-shirt with the image of Michael Jackson.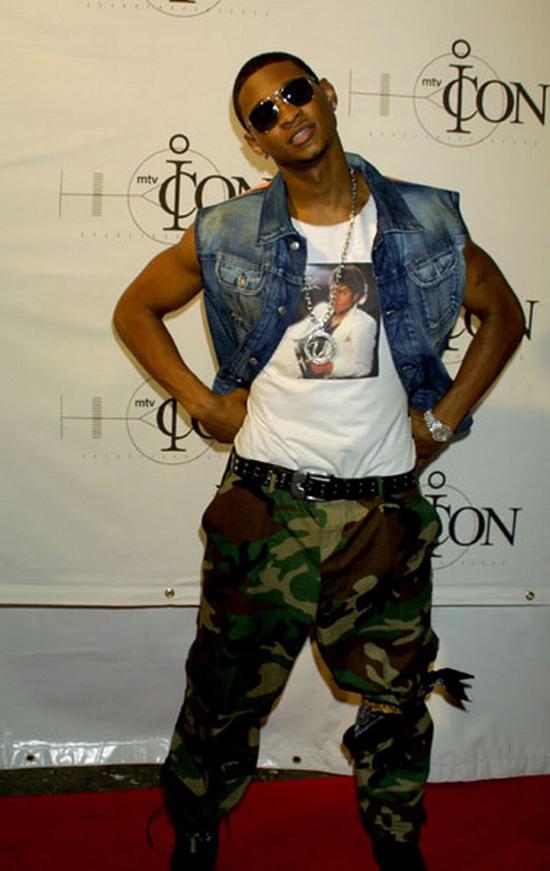 Diana Ross's son Evan with a portrait of Michael's chest.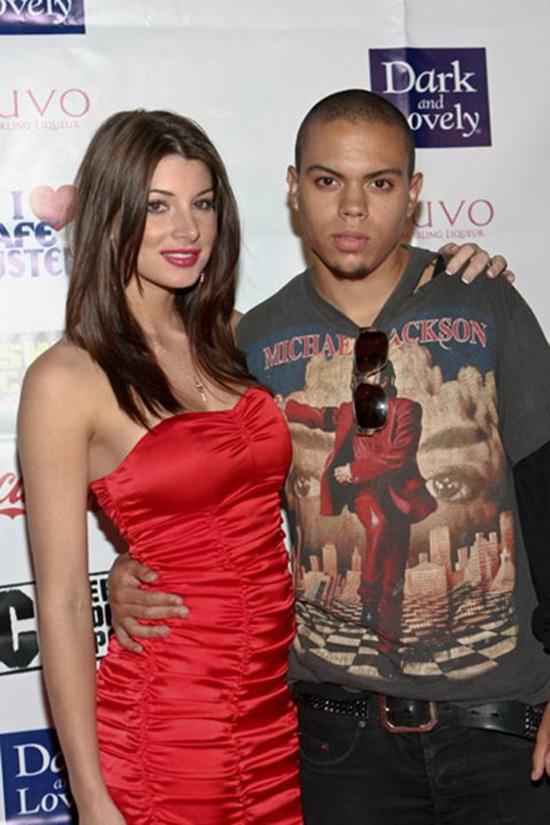 And Ashley Tisdale.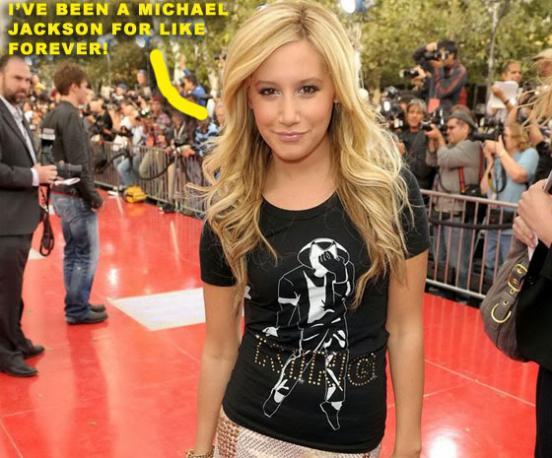 The daughter of the King of Pop Paris Jackson also has repeatedly been seen in a T-shirt with the image of his father - a sign of infinite love and deep respect.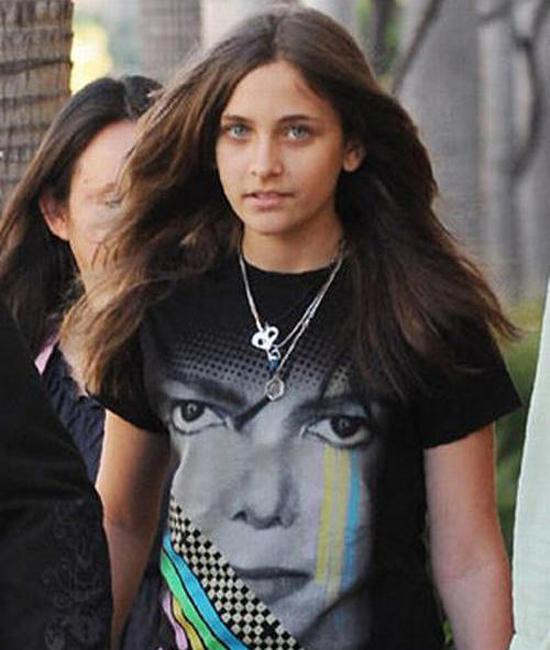 He followed suit and Willow Smith, appearing on one of the social events in a shabby T-shirt with his father Will.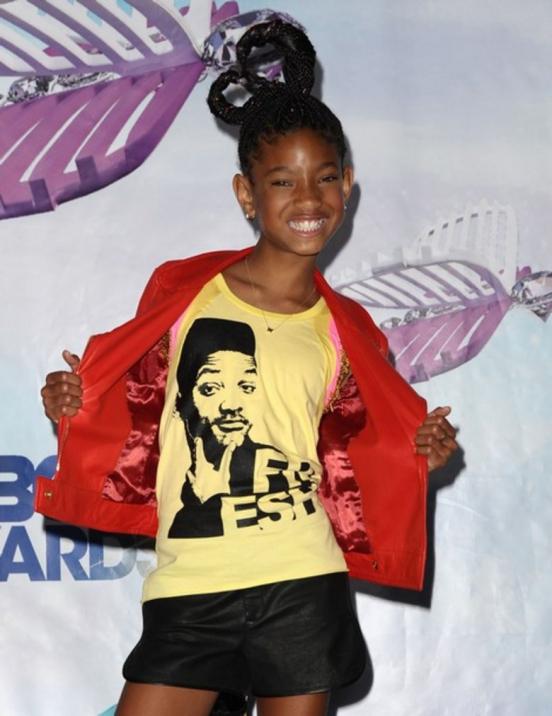 Some celebrities choose T-shirts with the image of the other portraits of a favorite star. For example, one day Jane Fonda appeared in public in a T-shirt with his magshotom - photographers who have made at the police station, when Jane wrongly arrested for drug possession in 1970. By the way, it turned out to be a simple vitamin.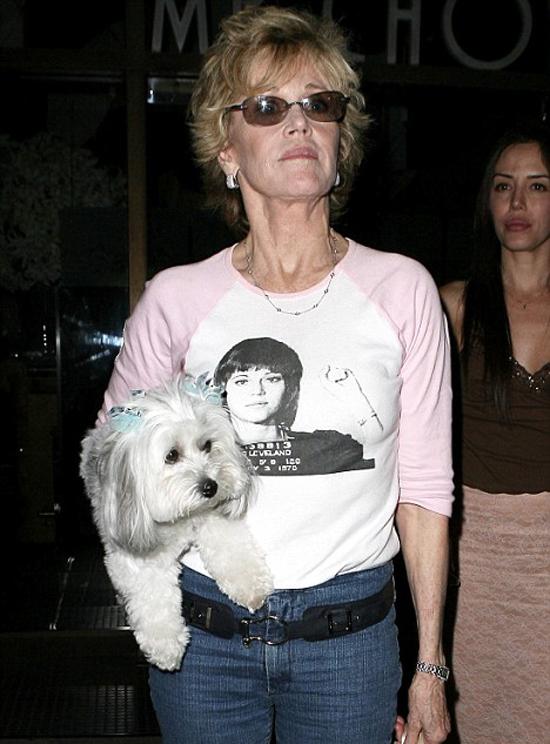 Naomi Campbell in a shirt with your own photo with a photo shoot for the magazine iD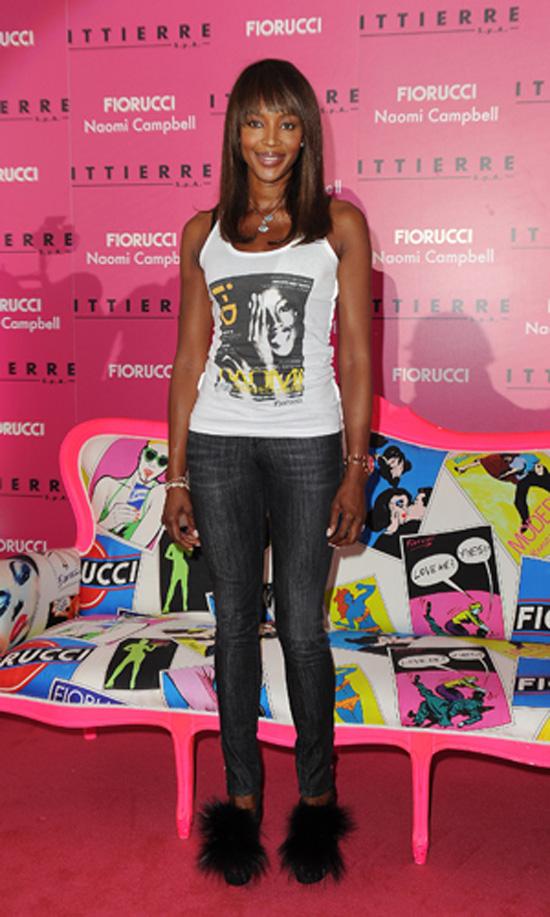 Taylor Swift and T-shirts with the company in his own image - a gift to the fans.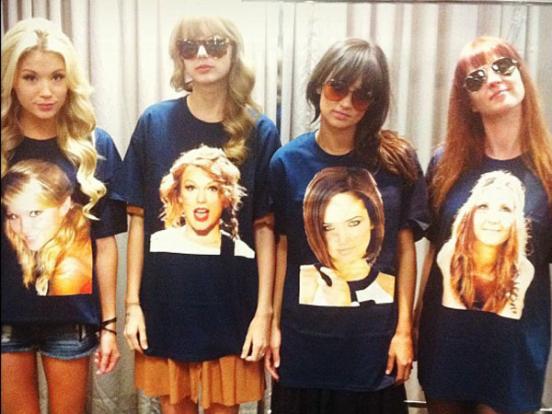 Paris Hilton with a favorite photo. Well, who would doubt!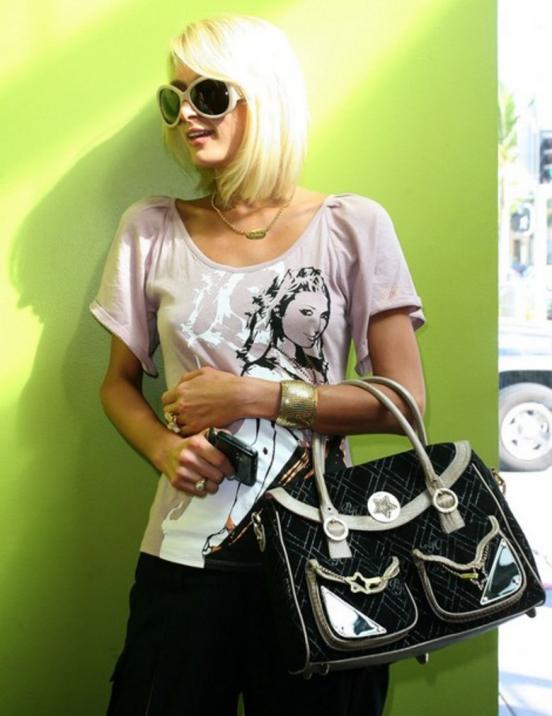 And Elizabeth Taylor cardigan with their heroines from various films.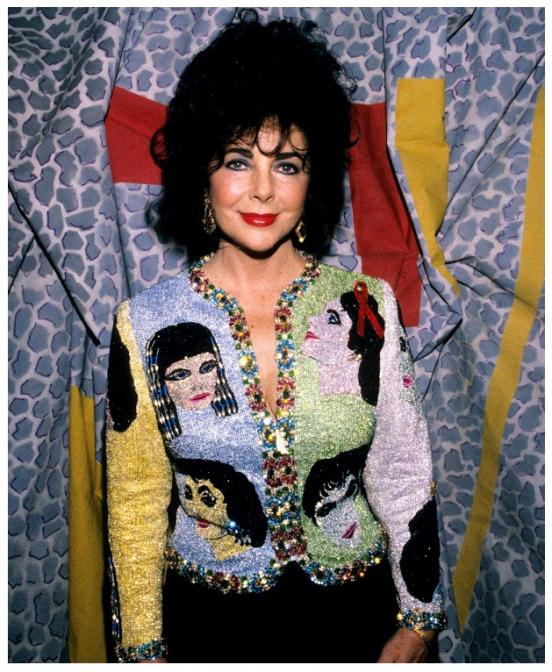 That Rihanna sweatshirt with a picture of the aforementioned Liz.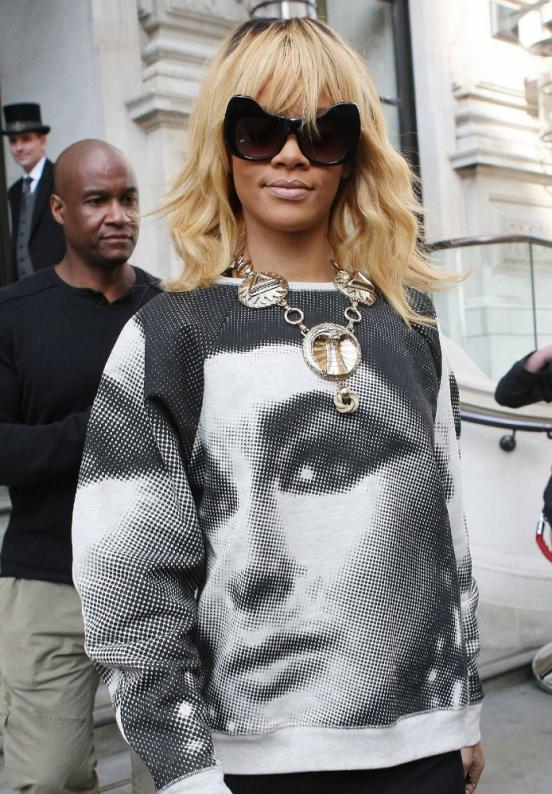 Audrina Patridge in a T-shirt with Prince.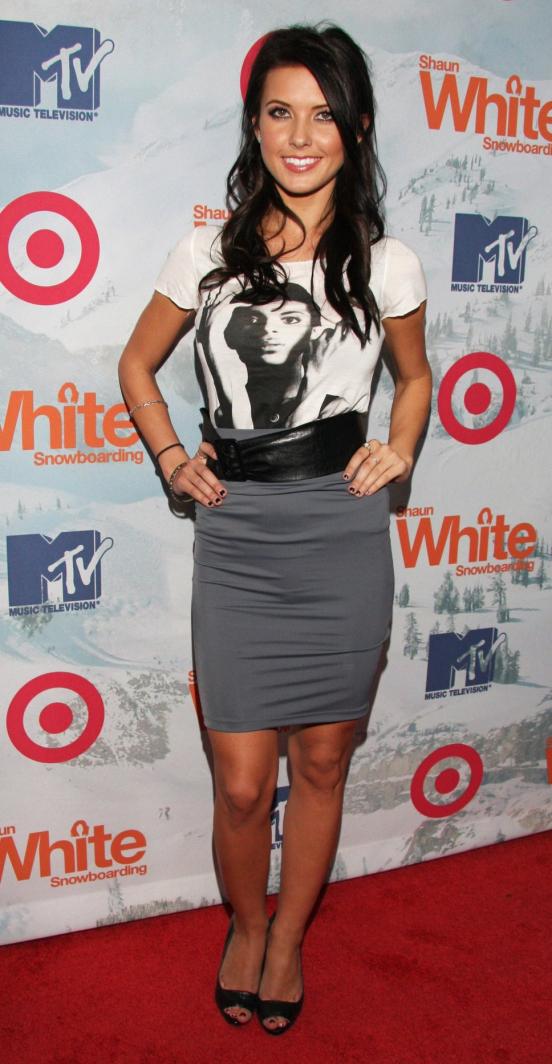 And Beyonce in the same T-shirt.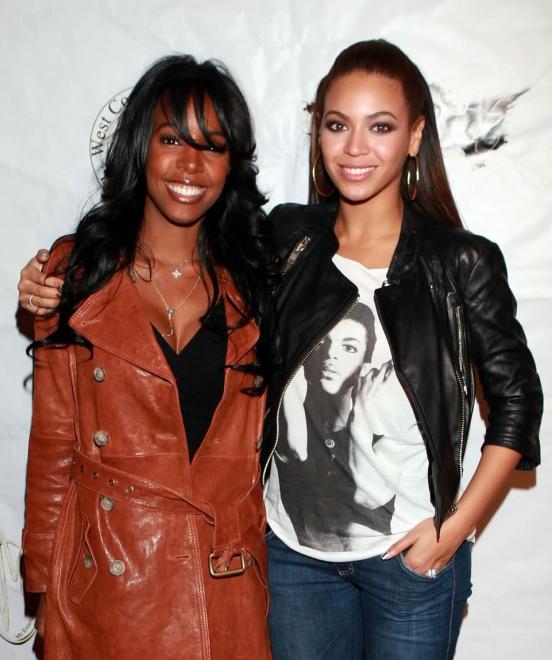 Kylie Minogue at one of his performances in the shirt with the image of Marilyn Monroe.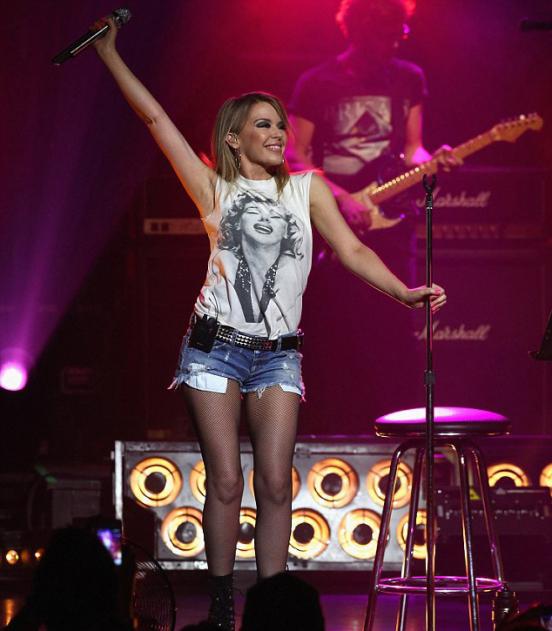 And Kelly Clarkson.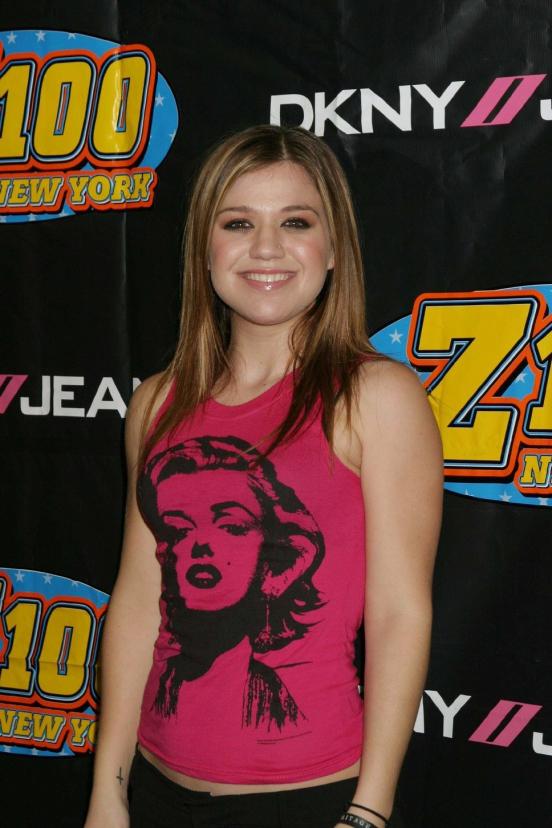 A model Molly Sims appeared in public in a whole dress from the collection of Calvin Klein, the skirt is adorned with portraits of Marilyn immortal.
Footballer Ashley Cole in a vest with James Dean.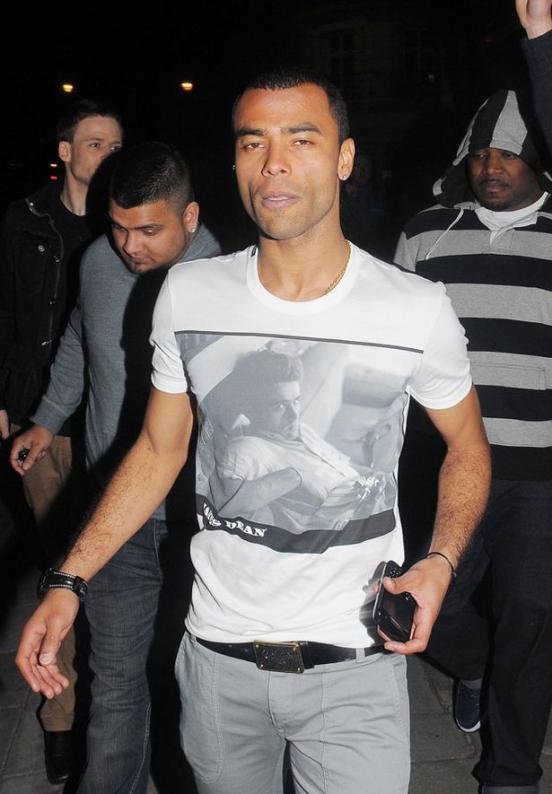 And Ed Westwick.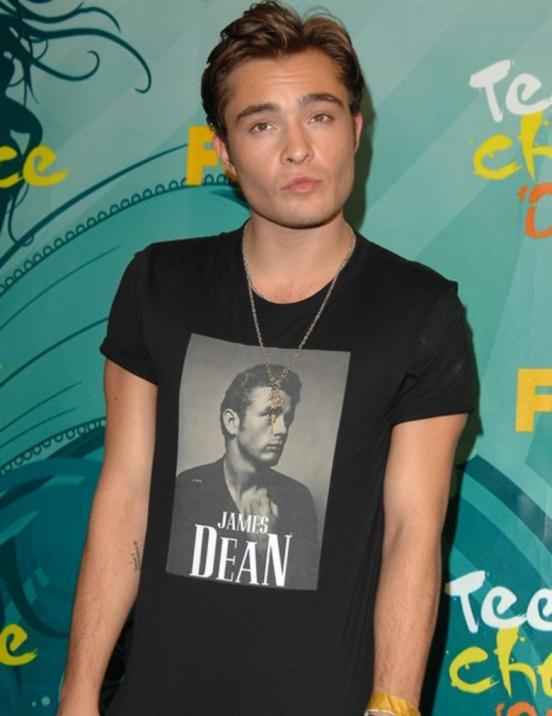 And Kate Moss and Jean-Paul Bilmondo prefer all the other celebrity pictures with Mickey Mouse - he is a real superstar.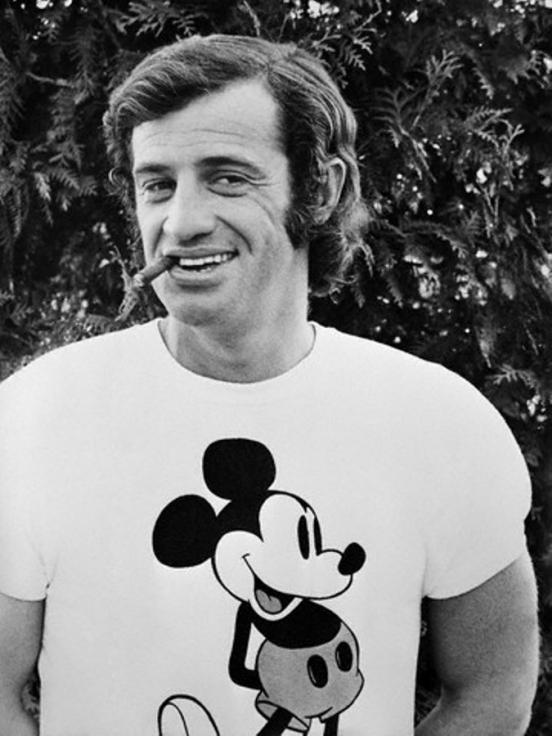 Fern Cotton T-shirt with the image of the popular 90s boy band Hanson. Brothers, by the way, stand still. Mmmbop ...
Claudia Schiffer in a tee shirt with a portrait of his colleague and friend - Naomi Campbell.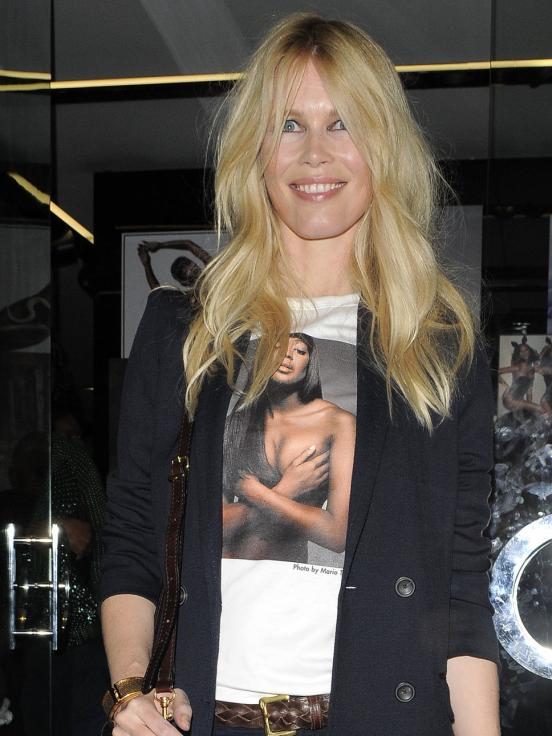 P. Diddy is also partial to the "Black Panthers».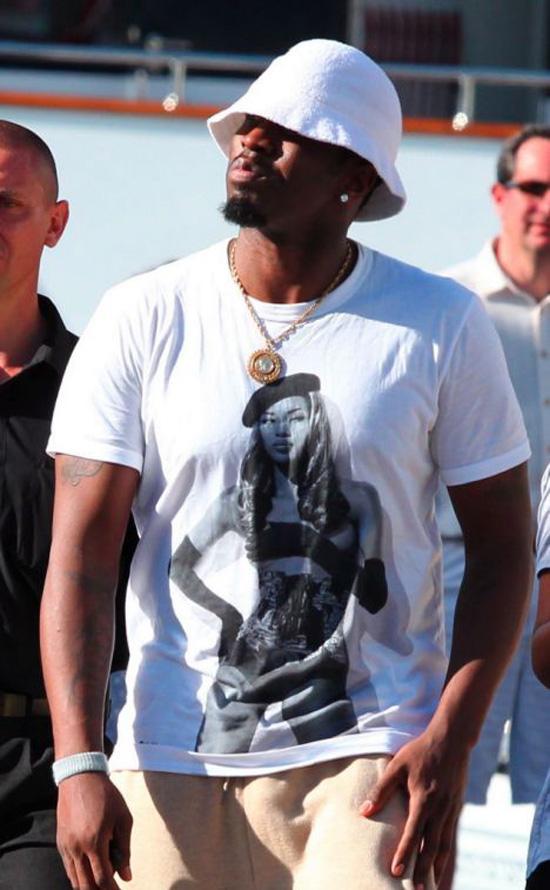 But Mila Kunis prefers to see on his chest rock legends such as Jim Morrison.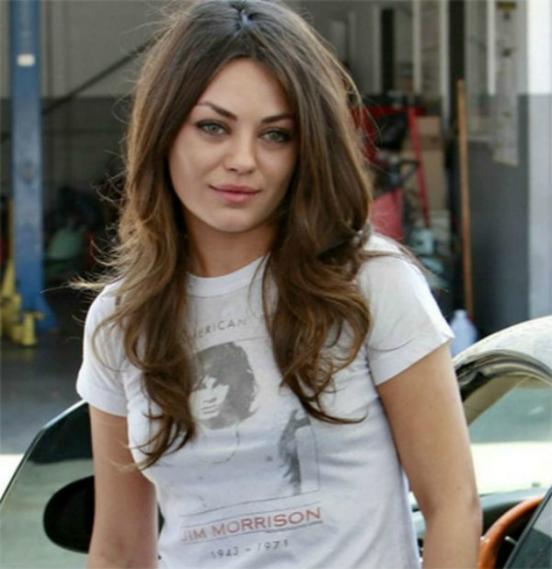 And Jesse Metcalfe - Ozzy Osbourne.
Kelly Clarkson in a T-shirt with Debbie Harry ...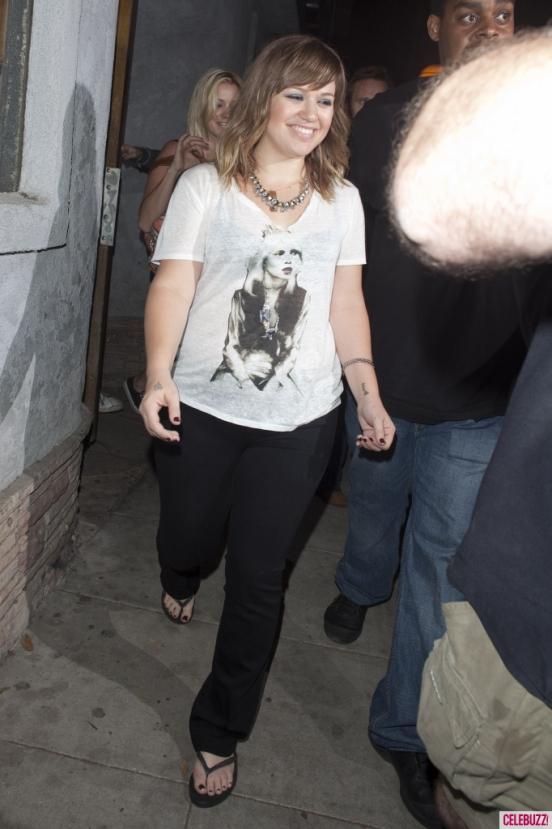 ... Megan Fox and a T-shirt with the guys from Motley Crue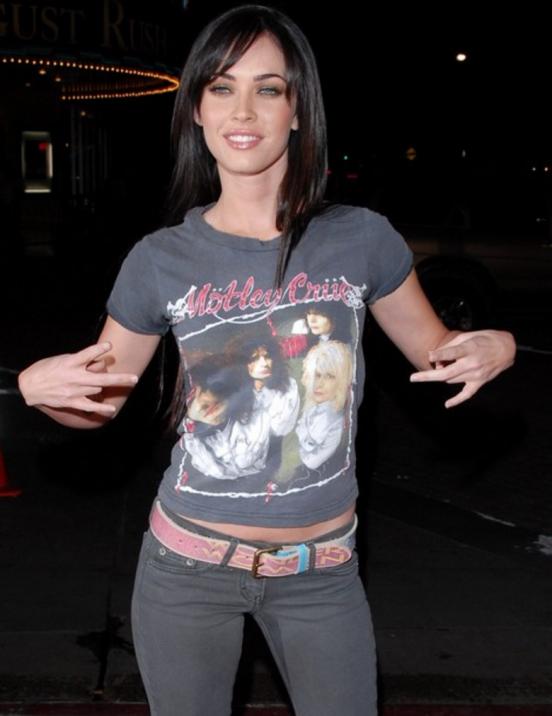 Daisy Lowe and David Bowie.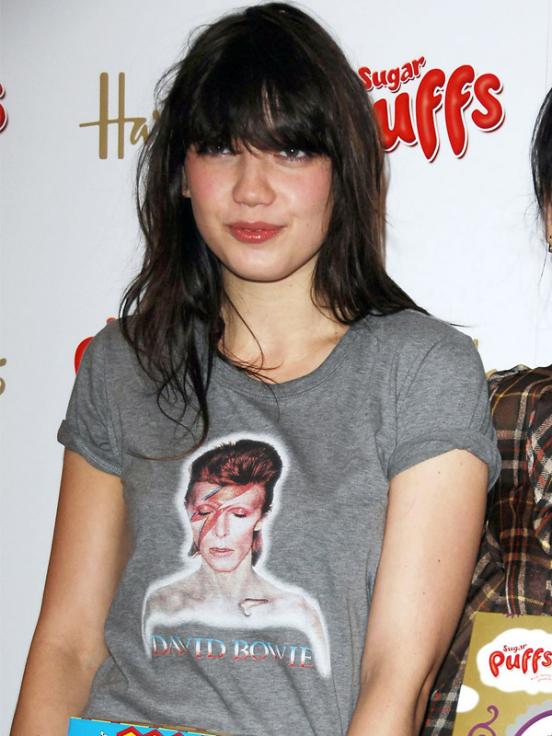 Evan Rachel Wood in a shirt with a portrait of the famous actor and director Dennis Hopper, it is unfortunately no longer with us.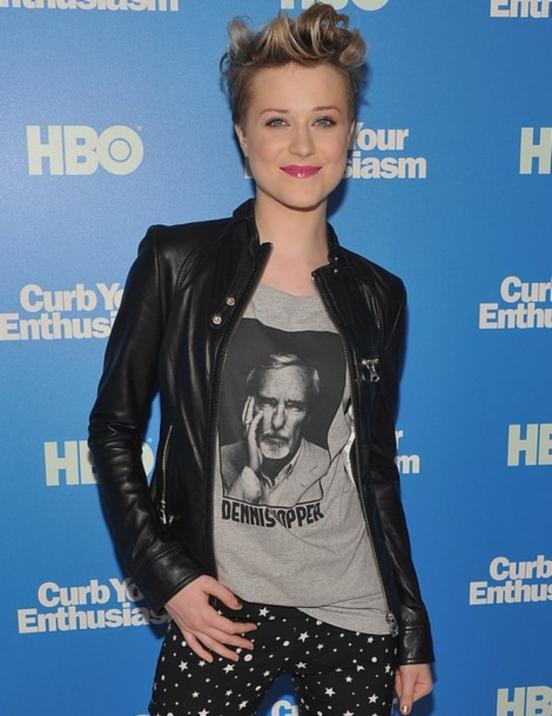 At one of the events model Karolina Kurkova appeared on stage in a T-shirt with a portrait of Karl Lagerfeld over a dress Chanel.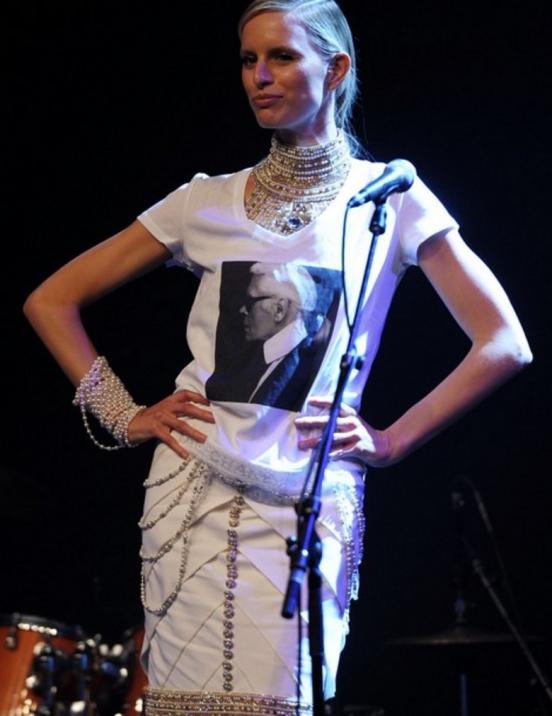 And this is something like a cult of personality: the show Armani Fall-Winter 2011/2012 - a model in a dress with a photo of a young Giorgio Armani.