We will not pull the cat's tail and begin immediately with the first place ...
1st place - Zac Efron
Preparations for filming the movie "Lucky" was an actor is very harsh. Zac plays the role of a Marine, had to start their day with a protein shake and grueling workouts, gave good, even more - an excellent result. And if Efron himself does not recognize, we and even more so.
"In this film, I myself did not know!" - Admitted the 24-year-old matured actor.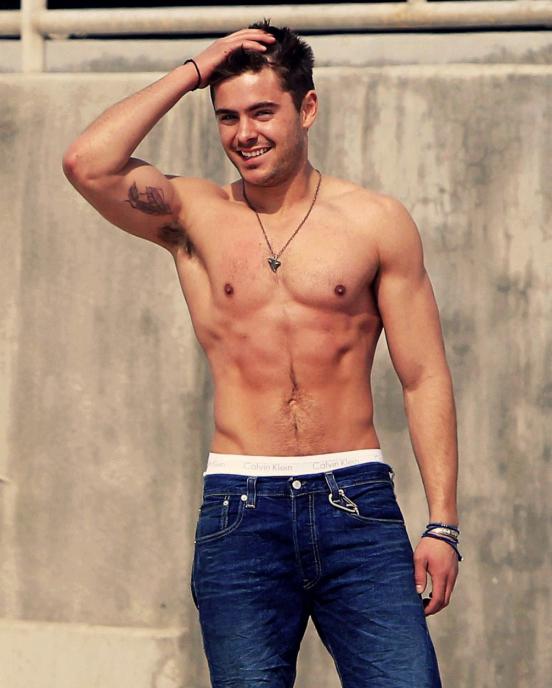 2nd place - Chris Evans
31-year-old actor brought his body in perfect condition, preparing for roles in "The First Avenger" and "The Avengers," to disrupt this year's big winner. He certainly will be rewarded for that, because he has already signed a contract for the next two films, where he will appear again in the role of Captain America. Training will certainly be a tough ...
"I trained for four months for two hours a day. It was very hard, but worth it »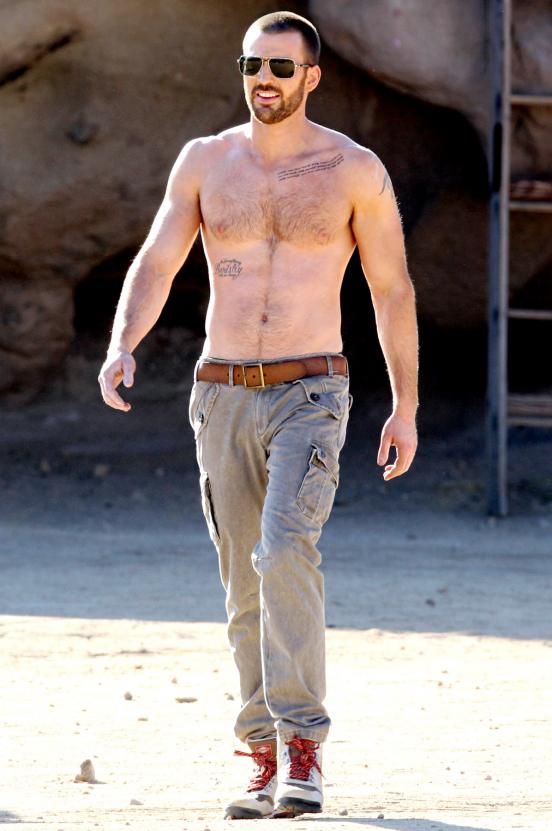 3rd place - Mario Lopez
TV presenter for a healthy lifestyle and it is noticeable. The author of several cookbooks loves a tasty meal, but selects only useful products. In addition, Mario practicing different ways of training. For 38 years, this energetic man body of Apollo. Simply steel muscles!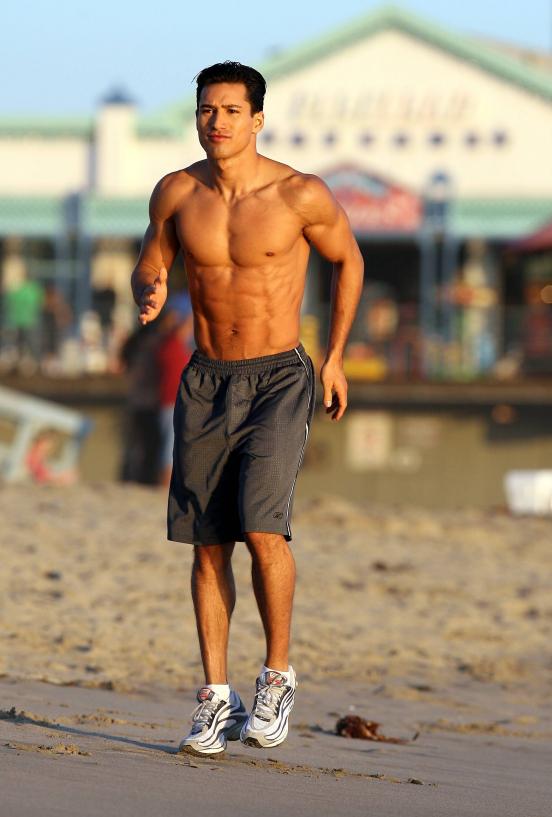 4th place - Hugh Jackman
Hugh Jackman's wife is not very happy with the fact that the 43-year-old Hugh is in good shape, but, thank God, it is the more joker and is nothing more than another Clip Available from 59-year-old wife. Deborah Lee Furness is not complex about his age, so do not prohibit Jackman look every year getting better and better.
5th place - Mark Wahlberg
The secret is simple actor - rope, and sparring Rod his best mates, so in his 41, he looks better than a few years ago. Now he is in really great shape.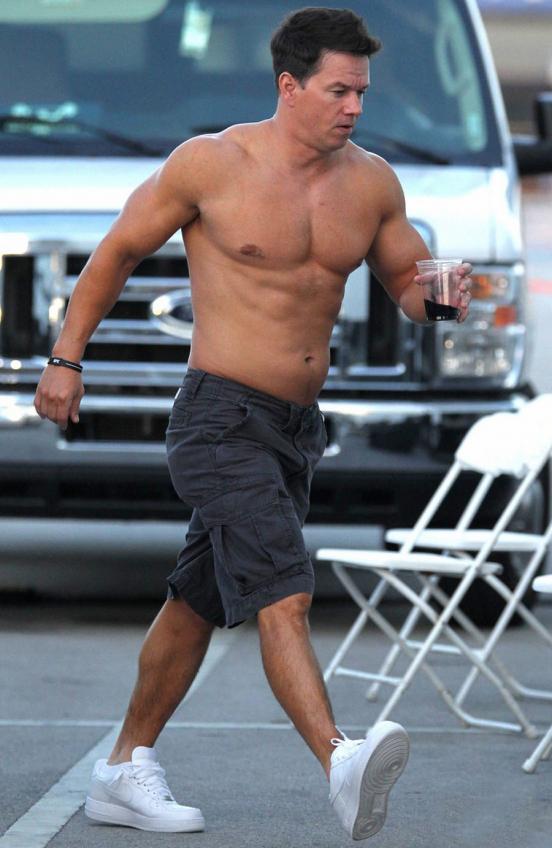 6th place - Chace Crawford
For fans of skinny guys «US Weekly» included in the ranking and 26-year-old actor, who not only runs in the morning and goes to the gym.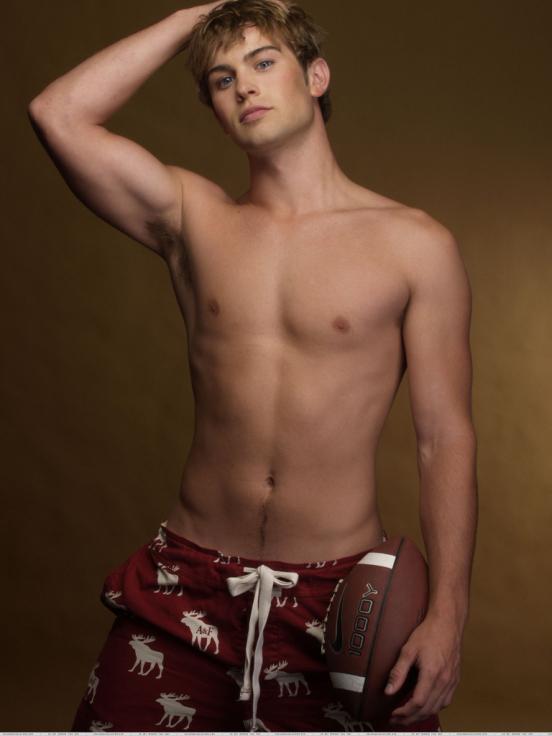 7th place - Colton Haynes
The young star of MTV holds tremendous press, which became positive three-month training. The first time I see this guy, but he is pleased with the eye (a very, very bad).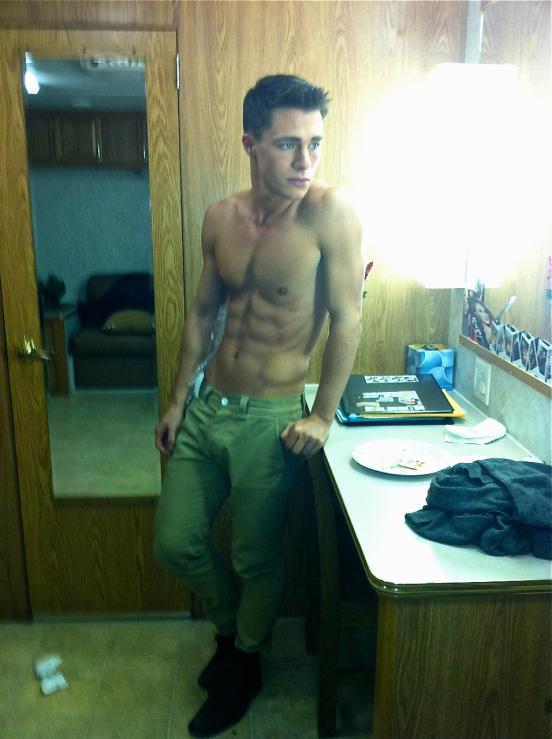 8 place - Joe Jonas
The singer is not particularly watching their diet, and the gym for him is not his home, but the performances help him stay in shape. For example, a two-hour concert of Joe thinks the best training.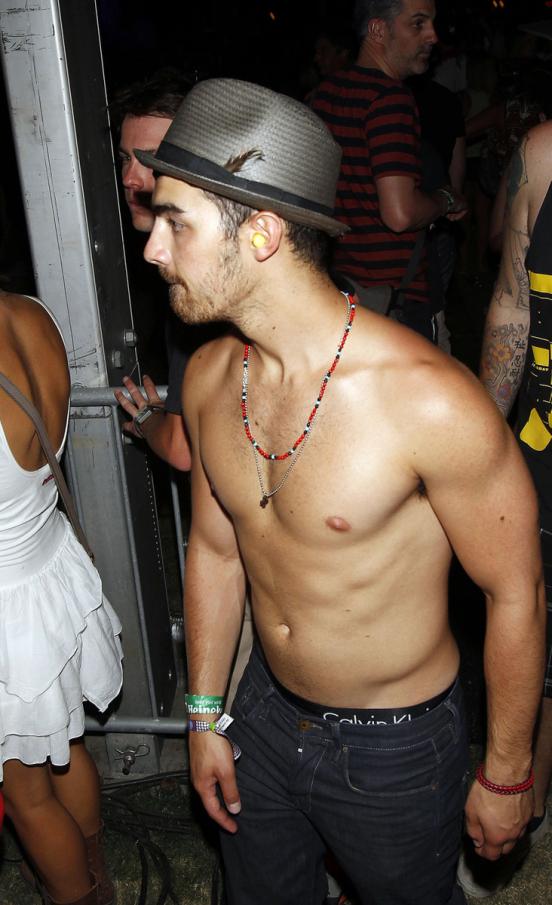 9 place - Chris Hemsworth
For the role of the Torah that is with him in at least until 2013, Chris scored 20 kilograms of muscle mass. According to his confession to make his body so the relief was not easy, but still was a great incentive.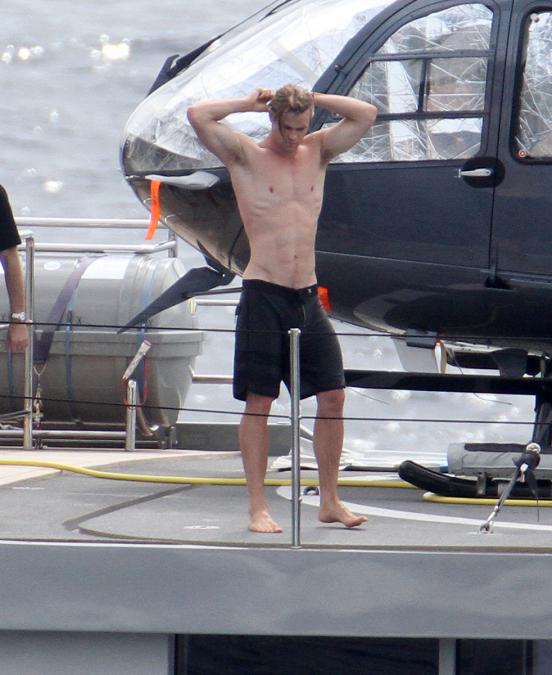 10th place - Patrick Schwarzenegger
To be better than his famous father, Patrick, who this year will celebrate 19 years, jogs, pulled and pushed. Naturally, to bodybuilder Arnold him far, but still looks good, also very nice.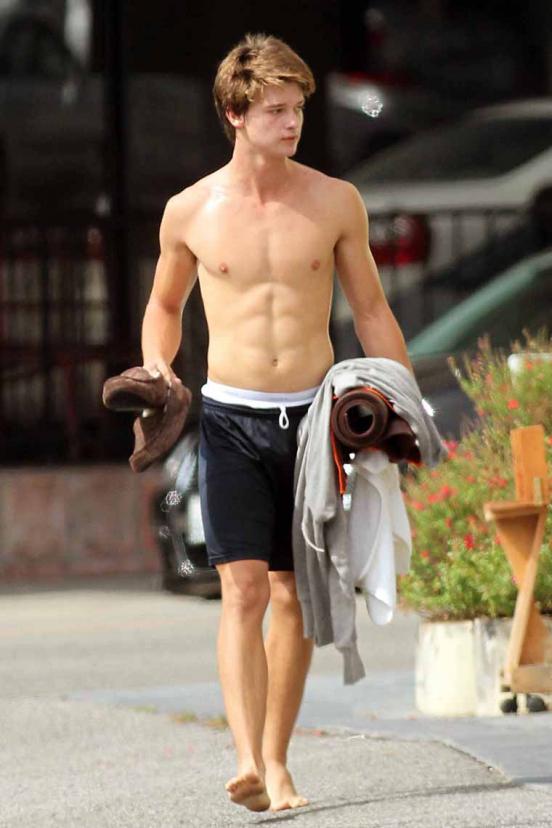 11th Place - Jared Padalecki
Hard to believe that once Jared was quite anemic kid, but now, when he was 29 years old, it boasts classy inflated figure.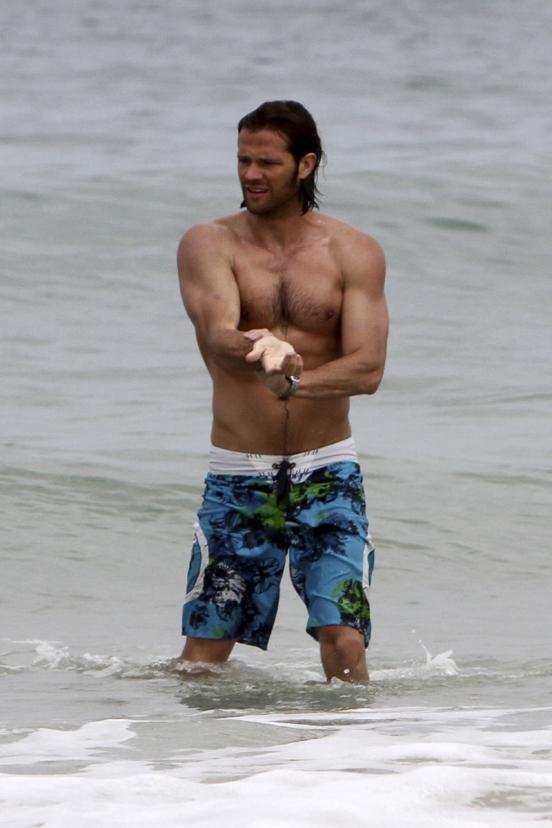 12 place - Gerard Butler
42-year-old actor threw his weight training and gave preference to yoga and cardio. Butler, of course, a very charming man, but his body had not been that before ... But he did not go to the gym, very vain.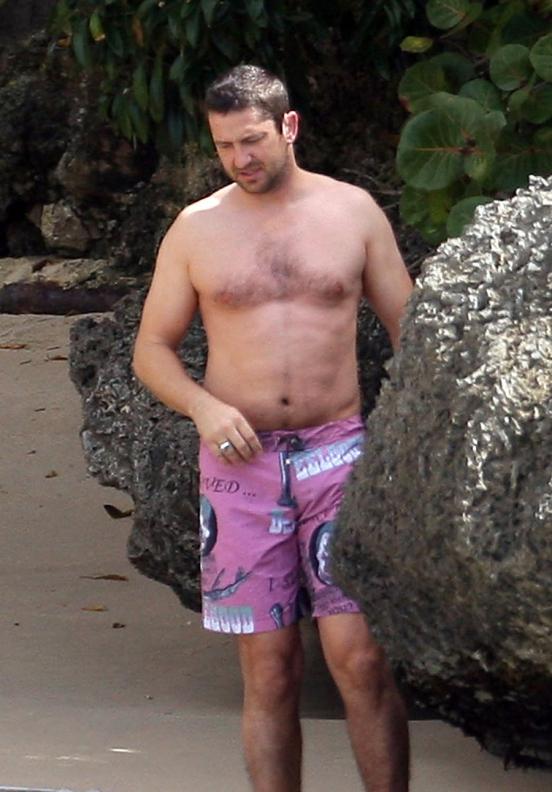 13th place - Austin Butler
A young boyfriend of Vanessa Hudgens showed itself in all its glory in January this year in Hawaii. He did not jock, but for 20 years he has a good sports figure. Gain muscle mass still have time.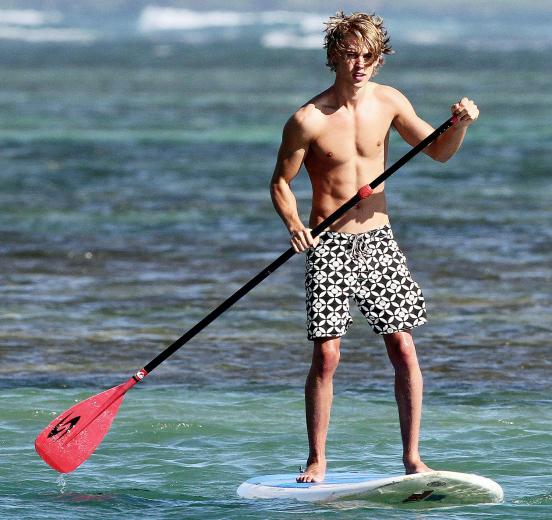 14th place - Channing Tatum
A former stripper-turned-actor relaxed a little, but we remember what it can be. During the filming of "Magic Mike" it was really super. Hopefully one of these days I'll go to the picture in cinema.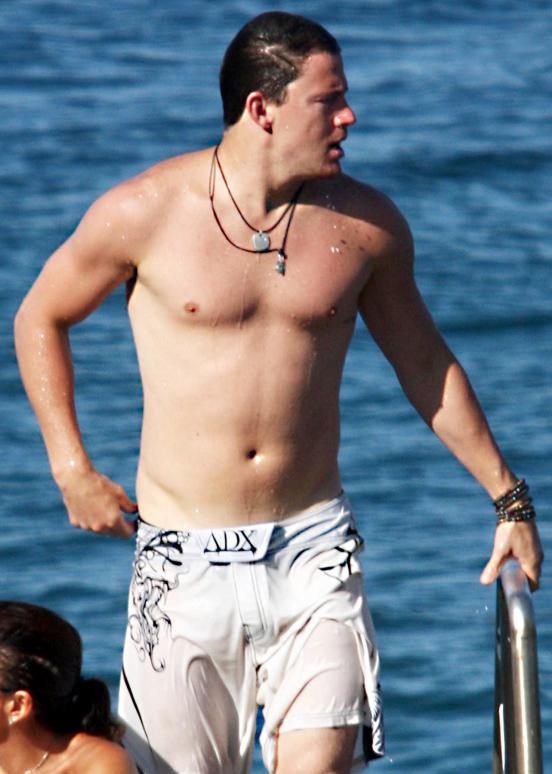 15th place - Zachary Levi
Zachary included apparently just for the company. Ordinary average figure of a man.