Well. Vacations are over and 2-A went to school. Hello, my favorite subject, "I and the Ukraine»!
In order not to be unfounded, and did not explain this remarkable science of love in words - I'm just going to show you today illustrate textbook authorship N.M.Bibik and N.S.Koval (God grant them a long life for this creative).
So favorite:
This is my favorite hands-on work. Prepare my mother a gift for the holiday. Please note, among cherished every mom items are the keys softly. From the apartment, I guess. From the new. The newly built luxury home. The best gift, apparently, according to the authors of the textbook. Able to satisfy the tastes of the most strict mother!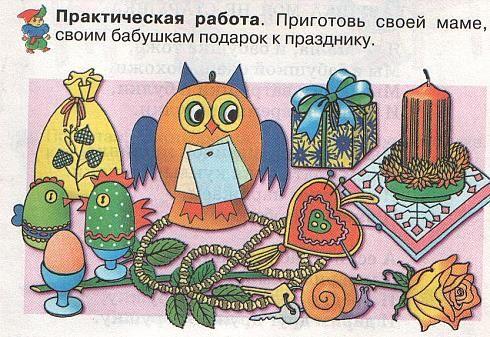 This is my favorite project. The essence of our love with him even in the fact that in the course of this action is supposed to catch and dissect swallow countryside. And in the last sentence, converted to the children. Where to complete the project the second-graders are invited to find that fool who will perform the job for them. Even nirazu no hints, but directly as plain text and teach the child: "Think about who will do it for you!". However, Masha, I believe, has come up with.

This is my favorite task. I can not understand one of the children rights and the guilty to the author of the textbook.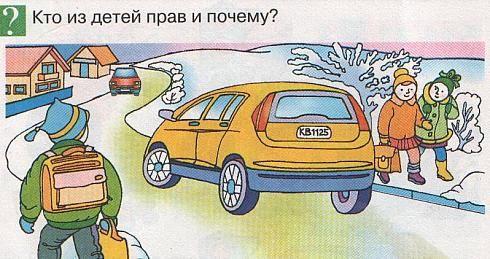 This is my favorite animal. Picture the way called "Me and nature." I do not know who it is I, and where nature. But in the middle of the sufferer they call a mole. Long thought about what still paws mole presented somewhat differently.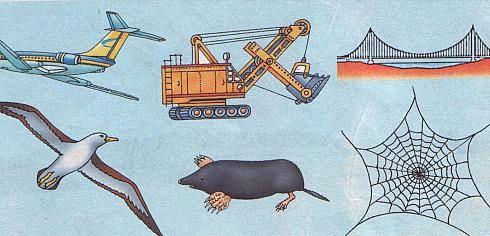 Oyk. And then again, a tragic picture on the theme of nature. Sadism just did. Note bird right, center composition. Well, the one that fly in the birdhouse. "A second before the collision is called." Poor Ptah. Whack! Boom! Wham! Ogogo! And ... there is no longer any birds. Sadly, I schetayu.
Ptah was not in a birdhouse ...