A practicing psychologist Marina Pocitaca said that for the emotional comfort of children, especially first graders, don't leave the purchase of notebooks, stationery products, shape, collection of portfolio and other school supplies to the "x hours", so before the first of September not to start running around shops. The gradual purchase of goods with the participation of the child contributes to the calmness and confidence of a first grader.
Before you go to the store, you need to spend houses audit. This will save you from unnecessary purchases: you can save money and help nature, I suggest environmentalists. Try with your child to collect all that you have left from that year, you need to update the things that can still serve and make a list of really need purchases.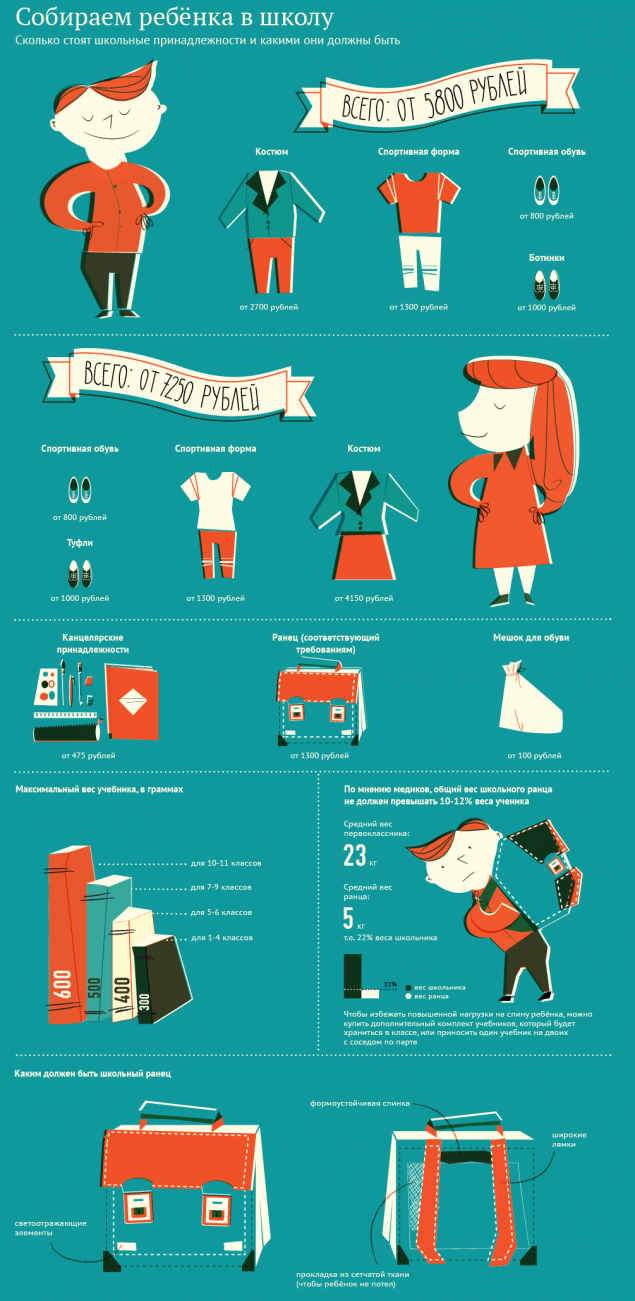 "To lower prices, we are invited to participate in the fairs of the manufacturer. As places at the fairs will be free of charge, the prices will be slightly lower than in trading networks", — said journalists the head of the Department of trade and services capital Alexey ameryk.
Source: /users/413