On September 1st recall the "arduous, full of dangers and hardships of life" second-graders Permian Ivan Semenov [video]
Second-grader Ivan Semyonov - the most miserable person in the world. Life for him a solid meal. Not life and study. And he does not like to study.
In 1966 he filmed a feature film about a ne'er-do-schoolboy bully on the book of the Permian writer Leo Davydycheva. Hundreds of boys came to the casting, the dream of playing in the movie lop-eared repetition.
The film "Three and a half days in the life of Ivan Semyonov, second-graders and repetition" shown in 37 countries, and he has had great success.
After the film school students from all over Russia began to send in the "Moscow stalitsu vmenesterstvo" letters of request to retire early.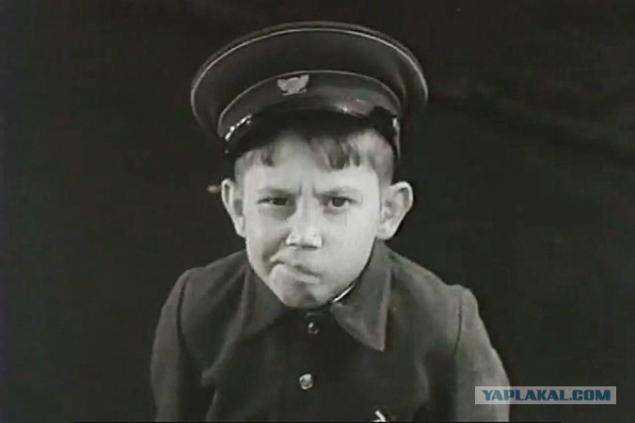 Already in the second grade, Ivan wanted to retire.
Photo: Stills from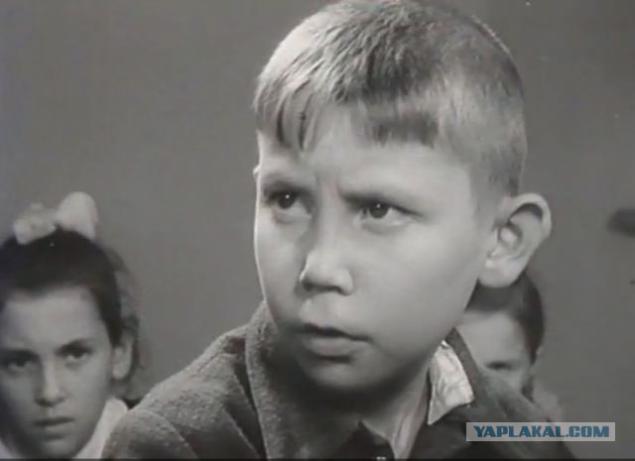 In Perm Siberian street, in the park of the puppet theater, a monument of second graders and repetition, and this year in Perm filmed remake.
It Vladimir Vorobiev, the one from the movie Ivan Semyonov 1966 (he is now - the director of the Permian Palace of Culture. Soldatov), ​​plays the grandfather of his hero.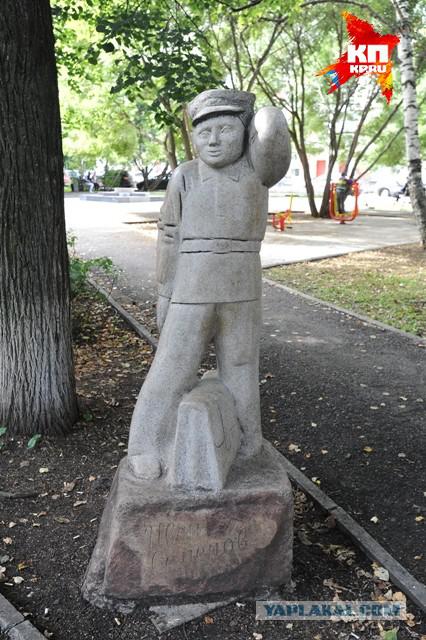 Recall the famous phrase from the book about the Permian tape and blockhead:
1. It would be good to do so that the head is unscrewed. Would come to class, sat quietly in his place would have, would be unscrewed his own head and put her on the desk.
2. Ivan Semyonov. Stalitsa Moscow. Vmenesterstvo about pensii ...
AT Ivan Semyonov sprivetom Quam zaivlenie.
Vmenesterstvo.Uchitelnitsa Me Mucheit. For each pair of sets ashipku. Prussia and prinyatmeru asvabadit Me atucheby. Thank you. Hachyu paluchit pensiyu. During this Quam again thank you and hello.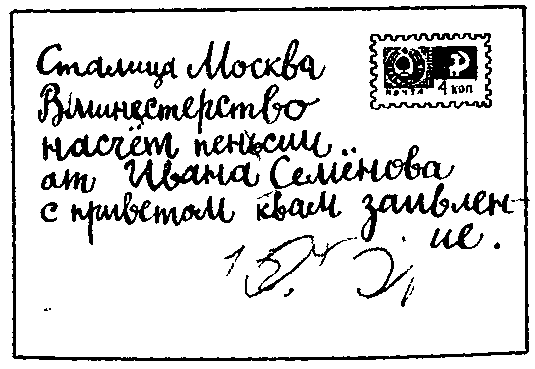 3. "All the people how the people live. One I'm miserable. Would be ill or something, for real! That no arms, no legs did not move. No, that one hand would work - there is something you still need. Lying to yourself as gopher wounded and radio would spend days listening. Grace! »
4. Aunt, this was a terrible cruel boy. If people were allowed to eat, then it on the first day would eat five people.
5. "pyramidon-midon-midon!
Aspirin-Pirin Pirin!
From medicine damn-doo-doo!
Just do not go to school-doo-doo!
I lay on the bed-ju-ju!
More in school do not go-ju-ju!
Better to be a cripple me-be-be!
Just to not go to school-dit-dit! »