Parting with your partner - this, at least, an unpleasant event, but for someone a real tragedy. But not for this stellar beauties. Some girls parting is only for the benefit of, and they then succeed.
< 1. JULIA Baranowski The former common-law wife footballer Andrei Arshavin
After a painful separation from the father of her three children, footballer Andrei Arshavin in 2013. Julia Baranowska managed to radically change their lives. Former exemplary housewife, ready beloved husband dinner of four courses, Baranovska actively pursue a career in television. At first, Julia tried her hand as a consultant of the project "The Bachelor" on TNT, and then appeared in the show "Girls" on TV channel "Russia", then began to lead the program "reset" on TNT. A key theme of the project - self-development and getting rid of fears and complexes - was very close and very Julia, who had to go through a similar restart familiar life. Then Julia Baranowska firmly established in the air "First Channel" in the role of co-host Alexander Gordon in the "Men / Women».
Now in an active 30-year-old mother single - presence at fashion shows, the cover of glossy magazines, numerous interviews. And not so long ago Julia Baranowska flashed a new facet of his talent. By printing it is preparing a book about the life of Andrey Arshavin, it's called "All the better." "The main idea of ​​the book: Happiness - is the internal state of a person, which does not depend on the place where you live, and on the income, - he said in an interview with Julia Baranowska. - I do know that, because in my life there were several periods when the situation seemed hopeless, but things have turned for the better »
.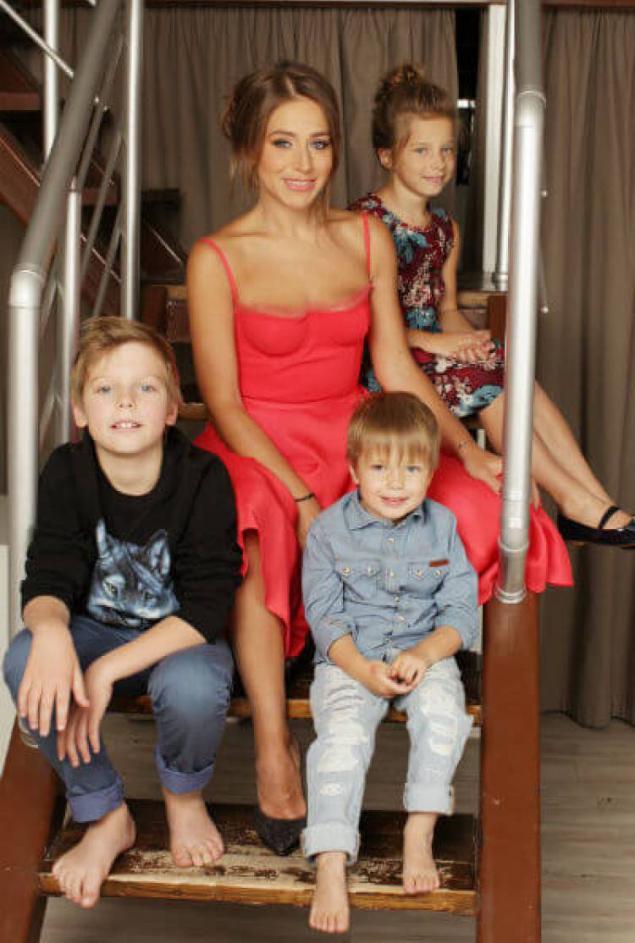 2. ANNA Grachevsky The former wife of the founder of "Jumble" Boris Grachevsky

A native of Kharkov Anna Grachevsky in February 2014 experienced a heavy divorce - 29-year-old beauty has gone from 66-year-old Boris Grachevsky after four years of relations, taking with them polutorogodovaluyu daughter Vasilisa and well-known name in the country. After breaking up with her husband, who, she said, was against the fact that she was engaged in self-realization, Grachevsky completely surrendered to the work. The severance of relations with the famous husband influenced the popular girl. Today, Anna is a music program on the channel Russian Musicbo and social events, and recently made a splash in the musical Elena Samodanovoy "Dancing and stars." In addition, the young woman is engaged in the promotion of a network of shops to strengthen the family "Pink Rabbit».

In an interview, Anne admitted that after a difficult divorce with Boris Grachevsky she only wanted to develop and grow professionally, but for men it became a cynical attitude, as we understand that building a relationship is not easy. However, the meeting with the captain of the basketball club "Zenith" Artem Kuzyakina in May last year made her change the opinion. In May 2015, Anna Grachevsky met a new love. Pretty soon Anna and Artem decided to live together. As a television presenter said joint life completely ruined their relationship. Artem has already made a proposal to Anna, their wedding will take place this summer.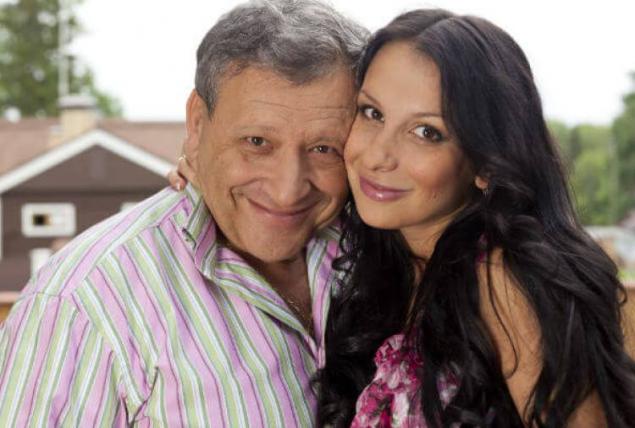 3. Katya Gordon The former wife of TV host Alexander Gordon

35-year-old Katya Gordon, nee Podlipchyuk always dreamed of glory. Many believe that Kate married her teacher Alexander Gordon only for career. In fact, it began to actively fight their way to the top after her divorce from her husband in 2006. Attention secular Moscow Katya Gordon achieved, quarreling in a live radio "Mayak" with the Xenia Sobchak. Scandalous lead immediately dismissed, but Kate was upset not much - by the time the way to the star Olympus has already been laid. After the divorce, Gordon worked as leading to different radio stations, thanks to a spectacular appearance has broken through the road and on the TV screen. Besides Catherine herself wrote the lyrics and created music group Blondrock, recorded a music album, achieves fame as a singer and plus everything she businesswoman - Katya Gordon owns his own law firm

. One young woman admitted that her conversations greatly touched that she makes a career at the expense of the well-known names. However, the star said that she had left her, because at the time the divorce is already working on the radio. "My whole career in journalism accomplished in three years of pain for Gordon - Katya Gordon said in an interview. - Maybe that's why I easily earned a reputation skandalistki? Now I myself became a public person and it can make fun of Sasha, saying, give the name and the PR will suffice for my account »

!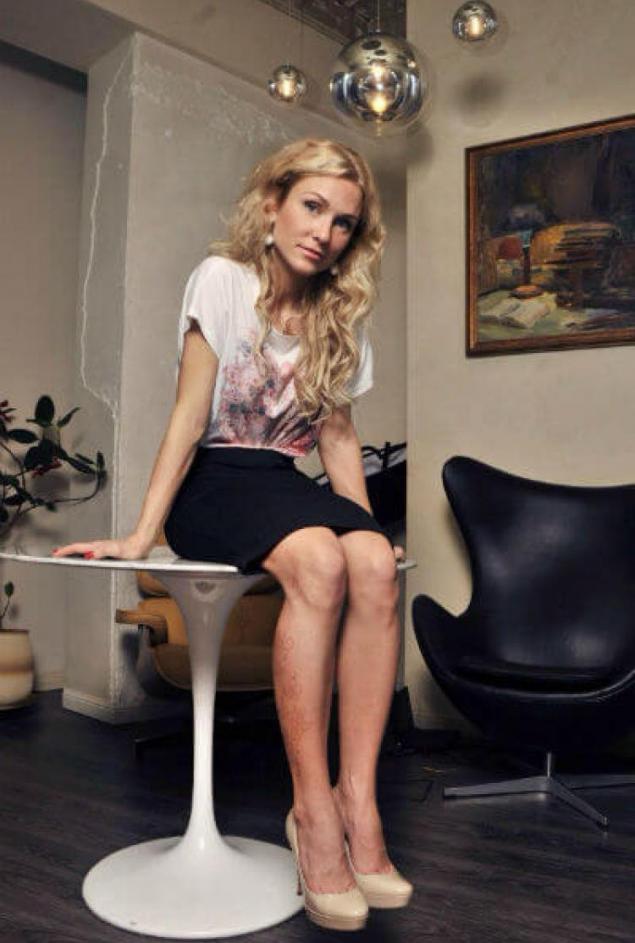 4. Isa Dolmatova The former wife of rapper Guf

Isa Dolmatova long ceased to be simply the former wife of rapper Guf. She - a style icon, businesswoman, aspiring singer and a young mother, which manages everything. Number of followers to "Instagrame 'Isa is slowly but surely approaching the one million mark. After the break with the father of her son, Sam, businesswoman start life with a new sheet and paint it in the colors of the sun and the ocean. She found her true love, married surfer Dmitry Anokhin and moved to Bali, settling with her husband on a luxury villa. And now the star is preparing to release his own debut clip. "I never thought that suddenly make up my mind on this. But at some point I just wanted to hear the songs that I always wrote a musical medium. This is cool: ride in a wheelbarrow under the own tracks "- admitted" StarHitu "Isa Dolmatova. It intends to expand active ex-wife Gufan and Bali. As a business woman said that she plans to Napoleon.

"I decided that I need a job here, so I'm not that found her, I just thought of myself - said in an interview with Isa" StarHitu ". - I've been studying the local mentality, I get acquainted with the Australians who live here a long time. I want to go international, but what, I will not tell yet. »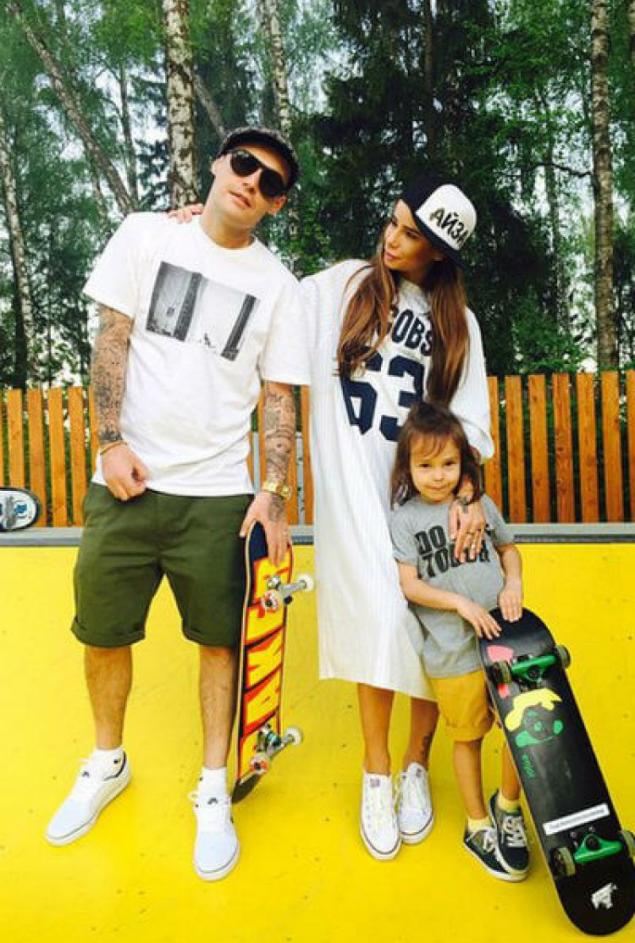 5. LARISSA Kopenkina The former wife of a showman Prokhor Chaliapin

The phenomenon of this lady is difficult to understanding. Less than three years, no one known businesswoman from Moscow Larissa Kopenkina managed to achieve the impossible - in terms of the number of fans it may well compete with the well-known TV presenters across the country and actresses. Unequal marriage to singer Prokhor Chaliapin made her recognizable and controversial divorce with him - popular. And Larissa proven - it is able to stay in show business independent unit. still goes bands gossip year after breaking up with her name Prokhorov.

Readers in "Instagrame" and enthusiastic comments also added: "I want to be that age as you!" - Wrote 60-year-old lady young girls. She lives vividly - cool new novels, promising to re-marry the young boyfriend, travel, do not forget to show their charms in a bikini, is engaged in business, which collapsed after her fame to conduct much easier - who refuses to be a business partner of celebrity ?! Some say about her "crazy!", The other brand in the trail unprintable epithets, others admire. "My life my rules! I would like to meet a dawn, I want to - the night lost, and no one of you not bothering! "- So once he responded to criticism Larisa Kopenkina, formulated his credo

6.. VALERY Kristovskiy The former wife Uma2rman group leader Vladimir Kristovskiy

Vladimir Kristovskiy and Valeria Roman (Kristovskiy) have lived together 17 years, married, the couple had four daughters. But one day a musician in love with the girl, who is younger than his 11 years. "You know, I just want to be happy. With another. She'll like. It is such-and-beautiful I am! "- So, according to Valeria, her husband announced a new page in their lives. Valery on the part of the pursuit of happiness of the husband was not far behind, though, she had to spend for this tremendous work on himself.

"I forbade myself to think he is happy without me, - shared with" StarHitom "formula restart its deserted wife. - Start to listen to positive music. He enrolled in fitness. Change of pants to dress, necklace and stockings, which had never been worn. The dress eyeing the male is much easier! You sit in a different way, looking flirtatious ... I tossed our Vova bed and bought a new one. And everyone in the house repainted in the colors of the rainbow. »

Valeria it helped. Two years after the divorce, she regained female happiness by marrying a lover, and is actively engaged in self-realization. "I have changed, become independent, write notes about yourself and the children of ELLE in - perhaps to combine them into a booklet, - says Valeria Kristovskiy. - I'm going to learn English, Spanish. I would like to make jewelry and run a line of bright accessories. »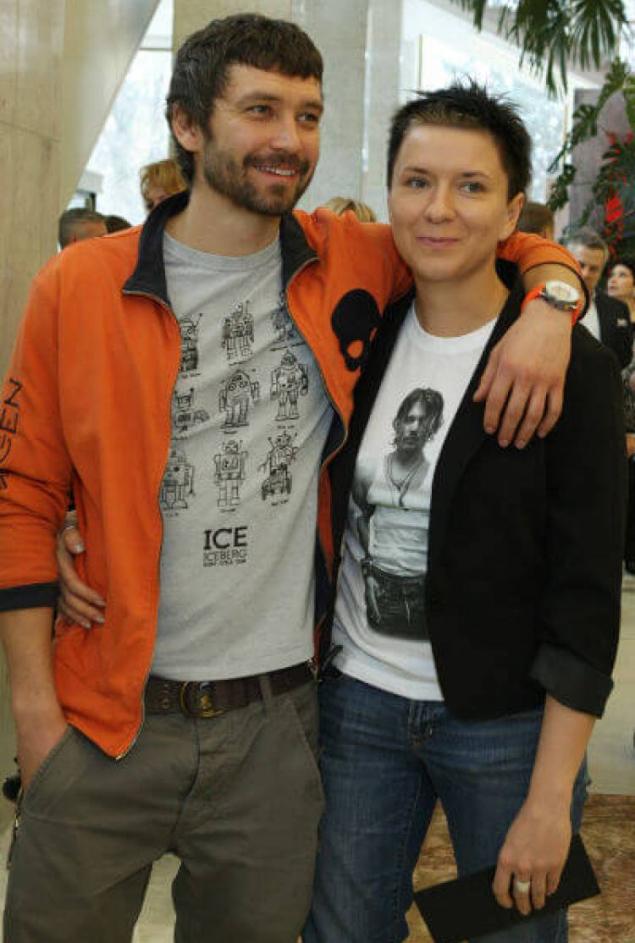 7. CATHERINE Arkharova The former wife of actor Marat Basharova

The story of this 40-year-old lady from the category of "would not be a blessing in disguise." Name Catherine Arkharova became famous thanks to her marriage to the transience of popular actor Marat Basharov. About the sudden outbreak of the big love the artist to his peers in the spring and the summer of 2014 wrote all the glossy magazines. However, in the autumn of the same year the country was rocked by terrible news - Basharov beat his beloved wife so that she was in the hospital

. However, the scandal and the subsequent divorce Catherine Arkharova made one of the most recognizable people in the country. Now Catherine leads an active lifestyle, she appeared in films, taking part in two Italian projects, living in two countries, often goes out, visiting various presentations, fashion shows, plays sports and looks amazing. "I just realized what happiness is - he admitted Ekaterina Arkharova in a recent interview. - First of all, to be in harmony with each other, this is when you are thanking God more than anything he asked for. Now I have a period of complete relaxation and inner harmony, so I feel great. »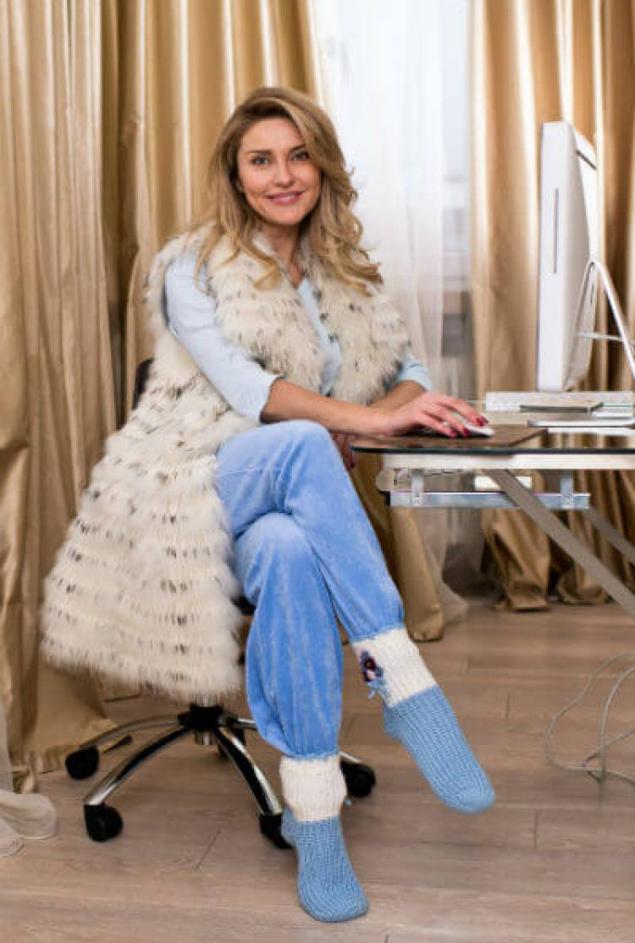 8. JULIA KHARLAMOV The former wife of a resident Comedy Club Garik Kharlamov

31-year-old Julia Kharlamova - another example of transformation Housewives, fallen into complete dependence on her husband, in an independent and successful woman. Their scandalous divorce with Garik Kharlamov in early 2013 discussed the whole country. Just one and a half years after breaking up with her husband Yulia changed both externally and internally. It is obvious that the young woman, which no one was to count, a new motivation. Transformed from refined blonde in a spectacular brunette, Julie tried her hand at various occupations. At first she was engaged in promotion of a karaoke club in Spain. By the way, before he met Kharlamov she worked as a manager nightlife. Then Kharlamov along with her lover one of her friends founded the company on the sale of ginseng products. "By the nature of this activity, I often flew to Asia - told" StarHitu "Julia. - I was in Spain, Turkey, Brazil, Taiwan. His 30th birthday I celebrated in Rio de Janeiro, which hosted the World Cup. »

Naturally, Kharlamov pay attention to the men, but as it did not meet a potential husband. "Now I'm not ready to nobody fry an egg - shared with Kharlamov" StarHitom "a year ago. - But I'm happy for the simple reason that I can just go down the street to enjoy the weather and enjoy life. It took me a year to recover from a divorce. And I'm grateful to Garik Kharlamov for the experience that I have gained. Otherwise I would never have become the person that I am today. »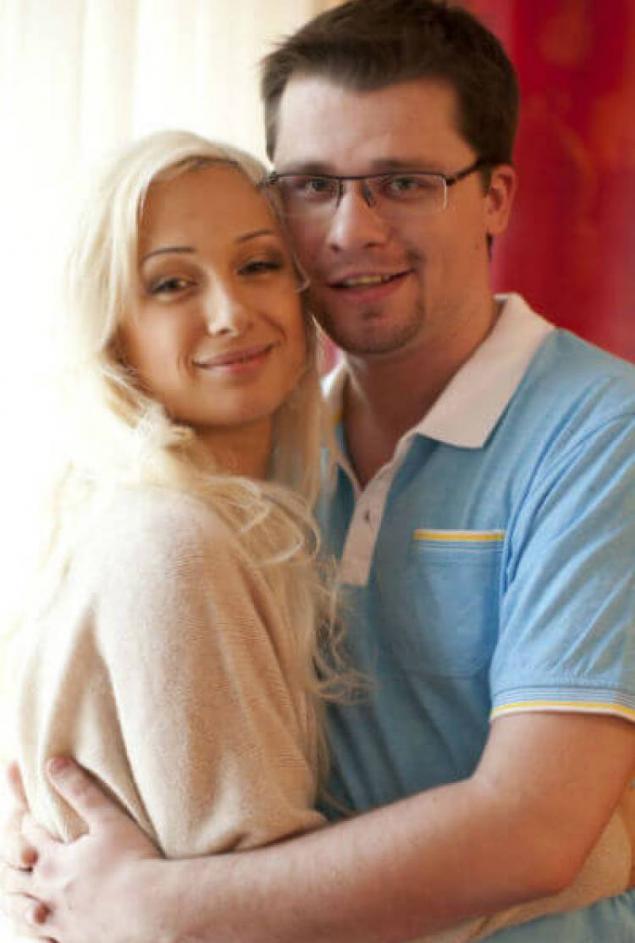 Loading ... Loading ...

Liked? Share with your friends!

Loading ... Loading ...