Recently, JJ Abrams began to work on the seventh part of the epic "Star Wars", which presumably will the actors from the first composition of the franchise. We know what is happening in the lives of those who played Luke, Leia, Chubbaku and other religious characters.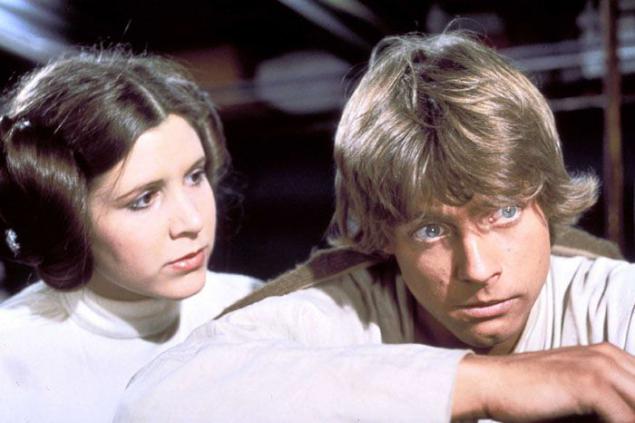 Name Mark Hamill (62)
The character Luke Skywalker - Jedi Master: brave, thoughtful and positive.
Before "Star Wars" series and Star Corey voice in the animated series "Ginny»
Today Although at the beginning of 1978 almost every critic of America was convinced that Hamill is one of the main hopes of Hollywood '80s (and 90s), the actor has become hostage to a single role - Luc. The last 30 years Hamill makes a living voicing cartoons, computer games and only occasionally appearing in the TV show (the loudest of them - "The Secret team of our yard," "Criminal Minds" and "Chuck"). But at least, it's all right to private life - in 1978 he married Marilou York dentist, married with which had three children. And it's an ardent Democrat, Obama believes one of the greatest politicians in history.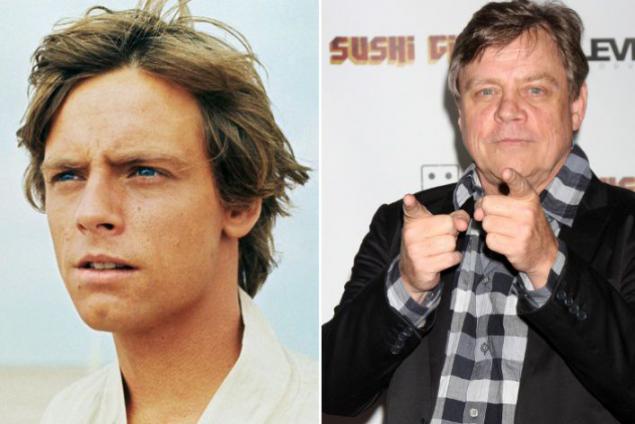 Name Harrison Ford (71)
The character Han Solo - an almost perfect space pilot, however, with a criminal record.
Before "Star Wars" episode of "Zabriskie Point", a small but colorful role in "American Graffiti" and a small but significant role in "Conversation».
Today Starring in "Star Wars", Ford woke up one of the main superheroes of America (he, not Hamill!) And secure this status, creating the image of Indiana Jones. Moreover, in the filmography of the living legend of Hollywood you can find the names of such iconic films as "Blade Runner", "Clear and Present Danger," "Patriot Games," "Working Girl." Since 2002, happily married to his third wife - actress Calista Flockhart. Couple brings adopted son.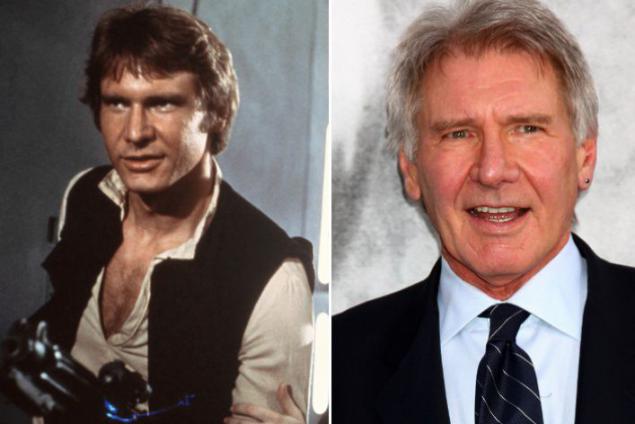 Name Carrie Fisher (57)
Character Leia Organa - princess role model and unwavering lidersha.
Before "Star Wars" Star Childhood in the Hollywood Hills: Dad - pop icon Eddie Fisher, mother - actress Debbie Reynolds. Studying at the prestigious London Central School of Speech and Drama. A small role in the project Warren Beatty "Shampoo».
Today, work on numerous television projects (from "Family Guy" to "The Big Bang Theory"), but most importantly - an active literary career. His first novel - polubiografichesky "Postcards from the Edge" - Fisher published in 1987, and in 1991, Mike Nichols filmed the book, inviting the main role Meryl Streep. But the personal life of Carrie Fisher did not work: marriage to musician Paul Simon ended in divorce. Rather, the fault of the Fischer: in 2008, she admitted that her life has been a long and desperate struggle with alcoholism.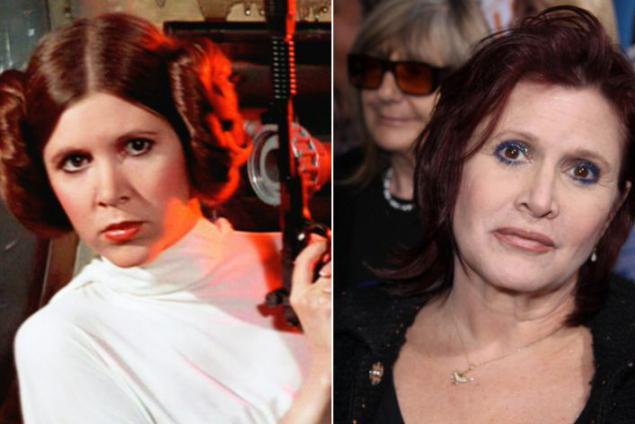 Name David Prowse (78)
The character Darth Vader - the main galactic evil in the history of world cinema.
Before "Star Wars" One of the leading UK and bodybuilders face of an advertising campaign aimed at safety on British roads, - Green Cross Code. Cameo appearance in the 1967 parody of "Casino" Royal "" and participated in the thriller "The Horror of Frankenstein" and "Frankenstein and the Monster from the abyss».
Today At one time he played in a variety of second-rate action movies and even helped to gain weight Christopher Reeve for the filming of "Superman." Plus work on radio and political activity - support of the United Kingdom Independence Party. In 2009, Prowse had to fight with cancer. He is married since 1963, three children.
Recall that Darth Vader voice says James Earl Jones - the African-American actor and winner of the "Emmy". A couple of months ago, 83-year-old Jones played himself in an episode of "The Big Bang Theory».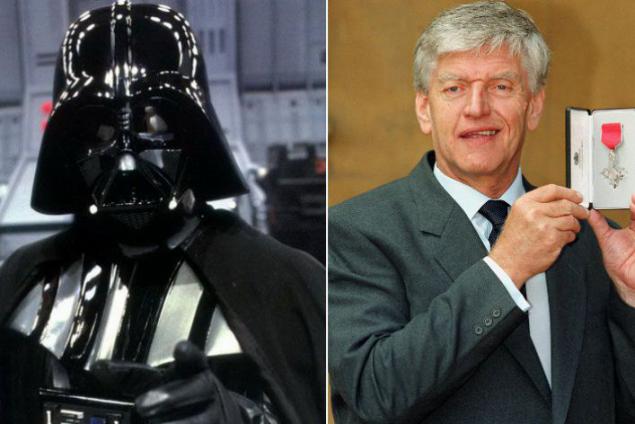 Name Peter Mayhew (69)
Character Chubbaka - the shaggy humanoid and peace in the history of cinema.
Before "Star Wars" Working in a London hospital. The role of the Minotaur fantasy "Sinbad and the Eye of the Tiger».
Today, the Englishman who became kinoikonoy solely by physiological abnormalities (Mayhew growth - 2, 21 m), currently lives Texas, where he and his wife Angie has its own business. In 2013, he underwent surgery on his knees and has since moved with his cane.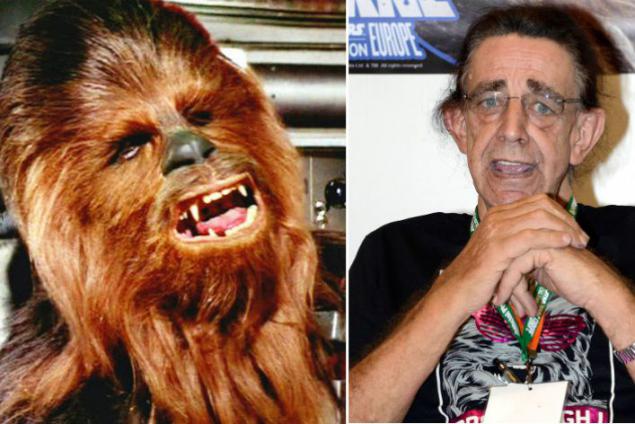 Name Anthony Daniels (68)
Character C-3PO - an android able to find a common language with anyone under any circumstances.
Before "Star Wars" one of the Graduate School of Drama in London and speaker on the BBC. As George Lucas managed to get the project this young man (and, moreover, make the robot to play!) - Still remains a mystery: Daniels hated fi movie.
Today appear in all movies of the franchise star Daniels - full television actor, who starred in particular in crime series "Prime Suspect," with Helen Mirren. In his free time shooting lectures about technology in the entertainment industry to students at Carnegie. Active blogger:
twitter.com/ADaniels3PO
- and almost exemplary husband.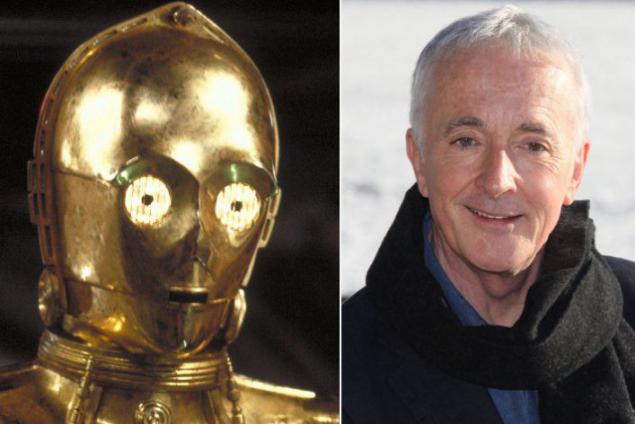 Source:
www.timeout.ru