Greed is stupid, mean, forced and no greed. And sometimes it is simply absurd. You remember and then you do not understand - and what it was for? The girls talked about the cases completely absurd greed on the part of boys and men.
We shared an orange
Somehow my husband bought a home a couple of oranges and lemons. I called in the evening to dad on business and told that his mother caught a cold, and I gave him to my mother orange and lemon. When her husband returned from work and saw that the refrigerator is only one orange, he gave me a scandal: "I have nothing to purchased products squander"
. As a result, I have at night, in winter, ran on not very peaceful area of ​​the city in search of night stalls with fruit, to calm her husband.
Needless to say that my husband is now - former
?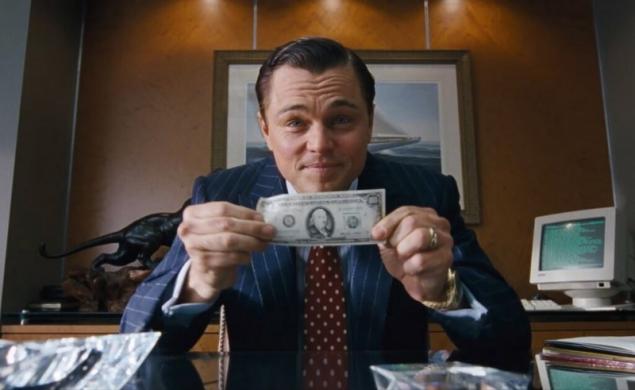 Caring
Boyfriend once did not allow me to buy water in the heat, because he had no money. When I finally bought ( "me, suffer from the fact that you have no money?") ... Elicited 10 rubles with delivery!
The second boyfriend visited not only for me and was famous for the fact that neither one lady did not buy anything. One day, her friend driving past a stall with ice cream, gave "I would have you bought an ice cream, but you cough!". A friend was, of course, is healthy.
Hearts you have no
The story is not mine, but a relative. Wound up in her young man, quite nice, seems to be decent with some good work. He liked her, and she was already dreaming about how to be good to develop their novel.
He called her, and almost always work so that it was very busy at work and could not reply. So she threw off his call, and then call back. They talk, make an appointment, met and so on. In general, everything is fine.
And one day he called her at such a moment, when she was free, and she responded to his call. And then I heard: "What did you say? Why did not she call me back? If you are called back, I would have the money from the phone not filmed! And I have the money for the call will be removed from your phone! "
Calculated
I my Freund once regretted 50 euros for perfumes, but given 15 vials of scented water for 3 euros. I save, they say, they are the same so the more comes out. The trash went all too Freund.
We must be able to choose, my dear
One of my young man had his own small company, that is, not in poverty. On one of the walks, I asked him to buy me chocolate. He bought. Soon he had to go home. Somehow, public transportation does not go at the time, and I asked her to call me a cab. And he said to me that if someone bought a chocolate bar, you do not have money for a taxi.
Clove
That was long ago, but still. Caring one after me, and to get acquainted with all my family, I volunteered to grandma's birthday. I came with two studs. TWO, ​​CARL !!! On the day of birth to the elderly person !!! For inquiries answered that one buy a carnation was uncomfortable, would not find miser, and three buy - be expensive. Especially since I told him still not even his wife. And then I did not, of course.
The more valuable you something, muddle?
A bar on the first date said that the flowers must be earned. It also was the last.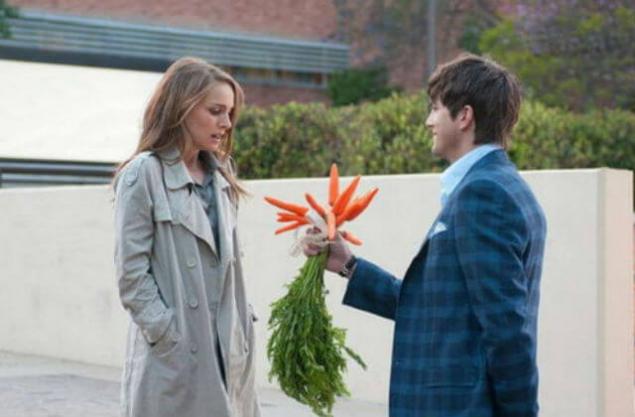 It's your day, dear!
The story is not mine, but I can not resist.
March 8. The doorbell rings, a friend is to open and was surprised to see on the threshold of his friend. He carried a box of chocolates.
If he was dressed in a suit, or rode a camel, it would be less surprised. The young man was a little bit greedy, to put it mildly. And here came with sweets and heartfelt speech said: I congratulate on the eighth of March, I wish you happiness and success (do not know whether to be preferred to a sweet and feminine, but it already details)
. Then he opened the box, gave her two candies and went further - to congratulate the other friends give
. But honestly the
Sister parted with a guy, 30 years, he, by the way. They lived together for six months. As he left, he carefully divided all donated Towelie, pillowcases, tablecloths; I took to one of the two cups of cola and won straight out of the freezer - an opened pack of ravioli. Well, where do an independent zhiznvzroslomu man with half a pack of ravioli!
Sign here for the bus
As a student with a classmate went to training in Spain. There occasionally hung out with a local friend - just hung out, without there flirtations. And once he has thrown us five euros, the bus was missing or something like that. And then, after a while, before our departure seriously persistently tried to agree on how and when we will refund him the money - bank transfer or how. Secured intelligent boy ...
Fell
As a prelude went to take a shower together. Forums, kissing, wet, hot ... reached for the shower gel to erotically smeared with foam. And then he says gravely: "You're so much gel squeeze? Couples foam drops enough, I checked. " If I was a member, then he fell to the floor and.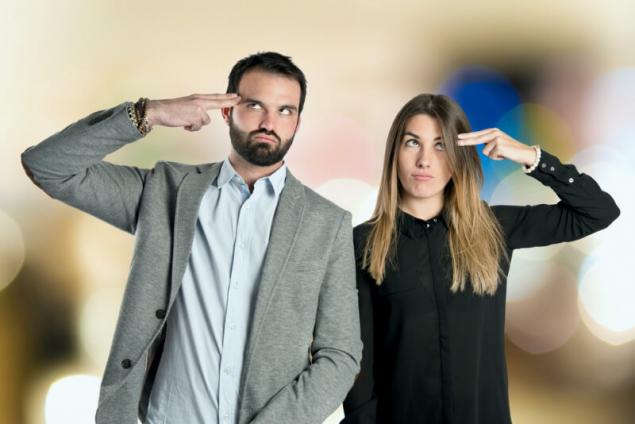 Balls
The guy I was really provided by (in the eyes of students) per night at the disco could squander my three month detention - about 9 000, 15 years ago, it was decent. Once we came to see me to arrange a romantic and unromantic stopped at a supermarket. Wine, buy sausages. Suddenly I saw these in the packaging tennis balls, 3 pieces, worth 130 rubles. And I just read in a magazine for girls, that they should be washed down jacket. Products we buy somewhere in 5000, and the balls for me turned out to be too expensive for him !!! Like me, it infuriated !!! Well, nothing we did not. Not because of the balls, of course ... And maybe because of them.
Do not sponsor, probably
I was 19 years old, my then boyfriend - 31 (I note this because a poor student, I have a can, and just). He bought me a cream and a lotion to remove makeup - something like Garnier modest. And then he said that he bought it, I used to only have it at home, because to be a sponsor, he does not intend to.
Author: Lilith Mazikin