If you dislike the work tired, we often think about creating their own business. But is it possible to start a business with minimal investment, to making money was a joy? Many examples show that it is real.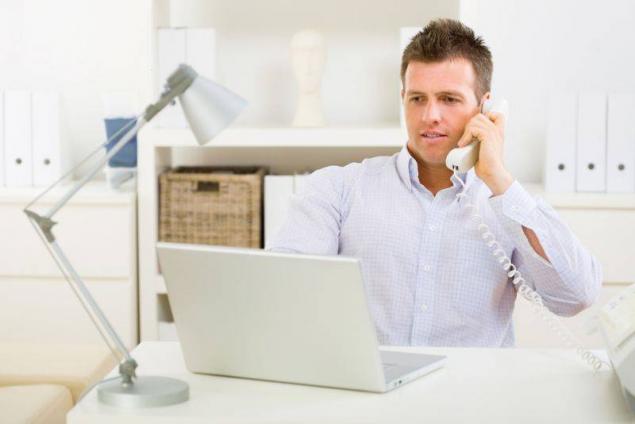 1. Born to crawl, can not fly. But Rick Platt believes otherwise. He created a special platform with elastic trampolines, where a man can fly. Even though it seemed at first glance, insane idea, but, nevertheless, it is now its creator brings millions.
2. Driving School. But not the usual, and driving sports cars! It would seem well, what's unusual? But this idea brought the creator of almost $ 2 million.
3. Shop one car. One enterprising American has decided to open a shop selling spare parts. The catch is that the parts and upgrade, he had only one car brand and specific model. Not profitable? During the year the store has brought its owner $ 2 million.
4. A couple of friends decided to do science and art at the same time. How? They made portraits of DNA! For each amino acid has been assigned its own color and its place in the picture. This idea brought buddies almost 1, 5 million dollars.
5. Each man faced in his life with the problem rasparovki socks. That is, you take them to count, and they is an odd number and the colors do not match! But enterprising Samuel Liechty this problem based his business idea: he opened a company selling socks in the amount of 9 pieces. This idea brought him $ 5 million.
6. Parents are often their children in kindergarten tag sewn on clothes, so they do not confuse it with a stranger. But Julia Cole went on - she has decided to provide this service not only children but also adults. Her company sells special-tag stickers. By investing just $ 10 thousand, she received $ 4 million.
7. Protection of the golf courses of geese! Dave Marx took up the back in 1987 and continues to this day. And thanks to its uniqueness, its business is booming.
8. Steve Richardson came up with original puzzles - it cuts them out of wood, pre-ordering the artist drawing on them. The price of this puzzle can be up to 5 thousand dollars! By the way, a gift to Queen Elizabeth even ordered.
9. But among our people have enough ideas for business. For example, the lead singer of "Tea for Two" Denis Klyaver opened Atelier tailoring animal. More specifically for the decorative dogs.
10. Hotel delivers the numbers only divorced women. They have not only help with housing, but also offer mark the beginning of a new life and a bottle of champagne session in the spa salon.
So, if you visited another crazy idea for a business, do not rush to dismiss her - perhaps for this is your future. And if the idea is not, look for other opportunities.