Looking at this cozy house, many may think that it is not small money, but it is not. Disappointed with the high price of housing and rents, the British Christian Montes and Kira Powell decided to build a house with his own hands. For the construction they used a useless building materials, recycled wood and their own skills, but the most interesting is that the construction of this small two-storey handsome cost them just $ 1,500 (or £ 1,000).
That's how this house looks from the outside, of course its facade is not as stylish as the house of Claudy Dubreuil containers, but what do you want for $ 1,500?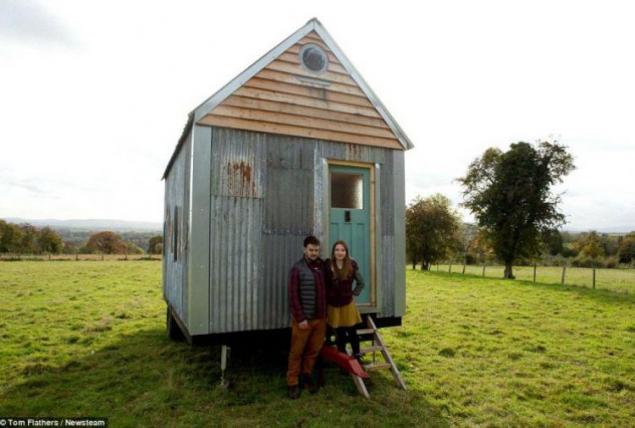 But inside the house looks much better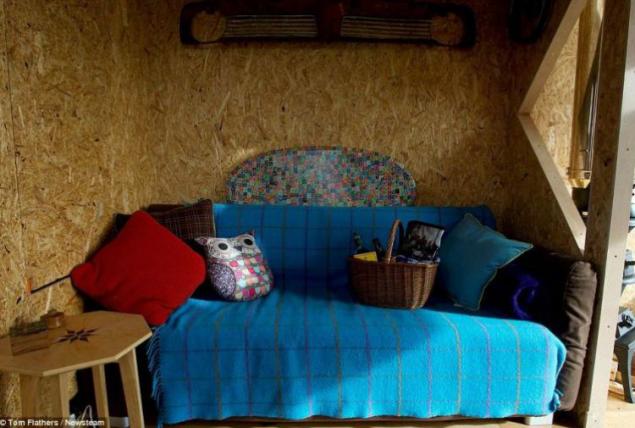 Inventive couple 29-year-old Cristian Montes and 28-year-old Kira Powell decided to build his own house, because the British sky-high housing prices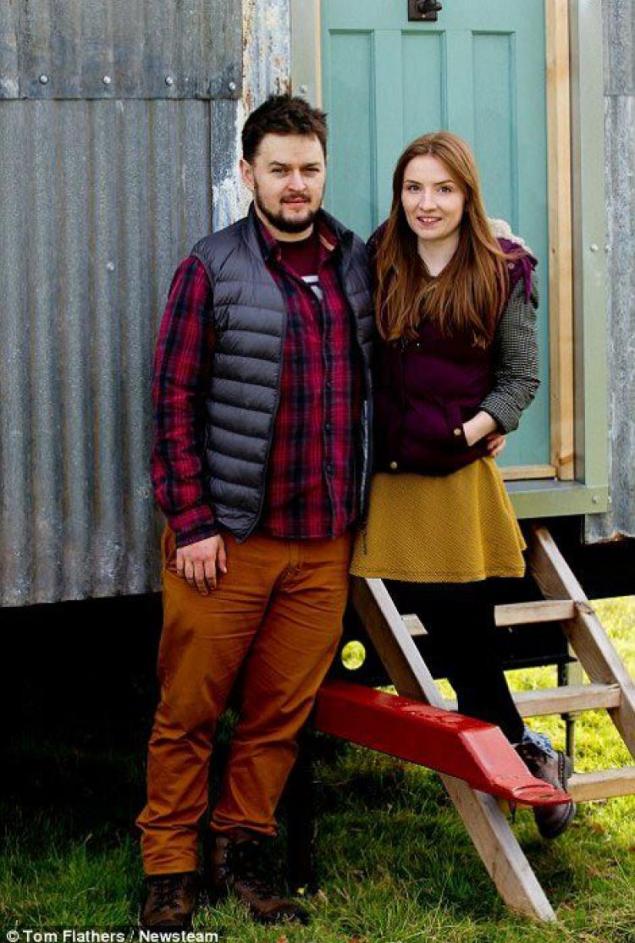 The average price for two-bedroom house in their city begin from 190 thousand pounds, so the Master of Arts in Christian architecture and Kira, who graduated from the National School of furniture, choose to use their own skills
Every centimeter of space has been used wisely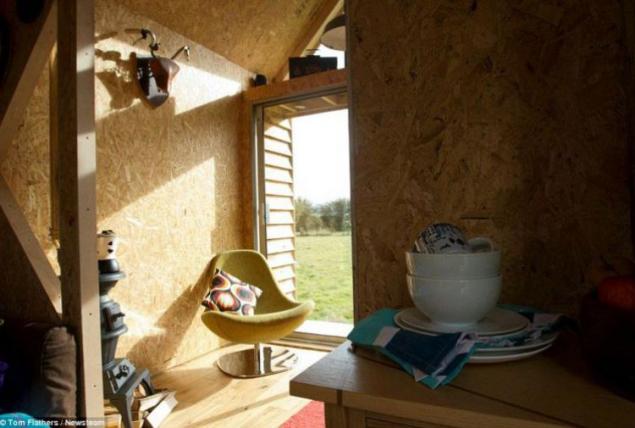 Workplace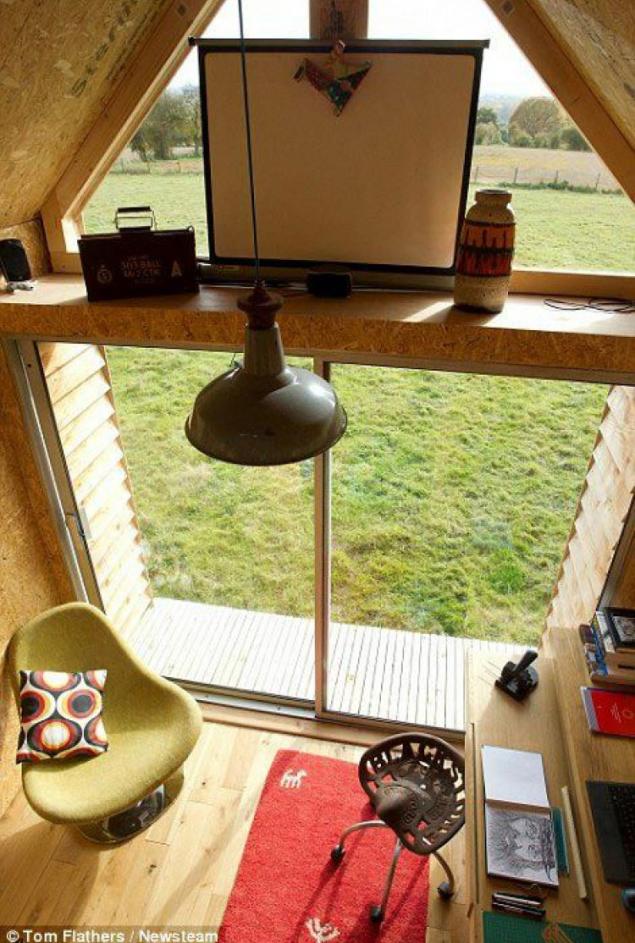 The house was built from recycled materials and no unnecessary construction waste. house dimensions are 5 x 2, 5 and 3, 65 m in height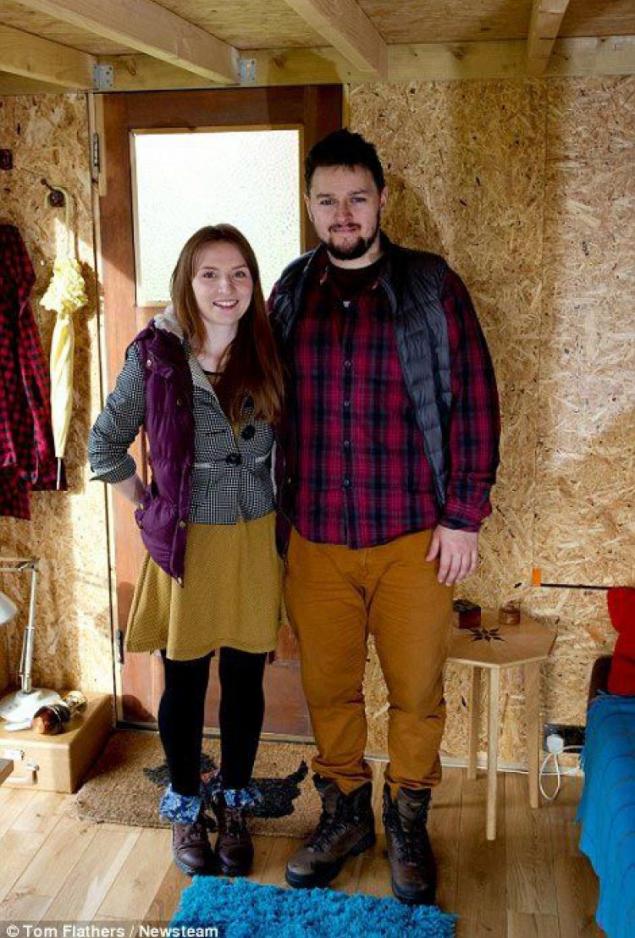 "Materials for sandwich panels cost us £ 600, the window got us free, and we took the doors of my grandmother's house. Of course it was not without the help of our family and friends, "- said Christian

bedroom on the second floor, where the pair managed to pull a double bed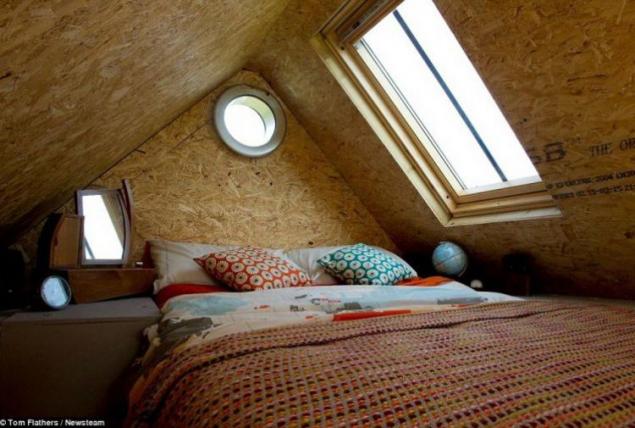 Above the bed you can see the circular window, in fact it is the door of an old washing machine

shelves carved into panel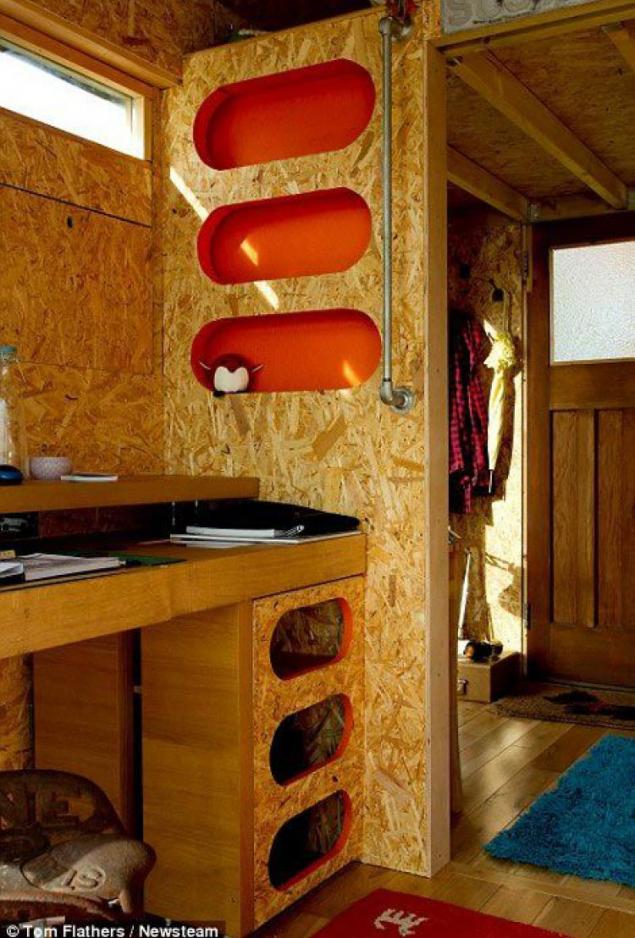 As in other similar buildings, in which a large number of windows and glass doors. This was done primarily to increase the visual space, as this greatly helps to save electricity during the daytime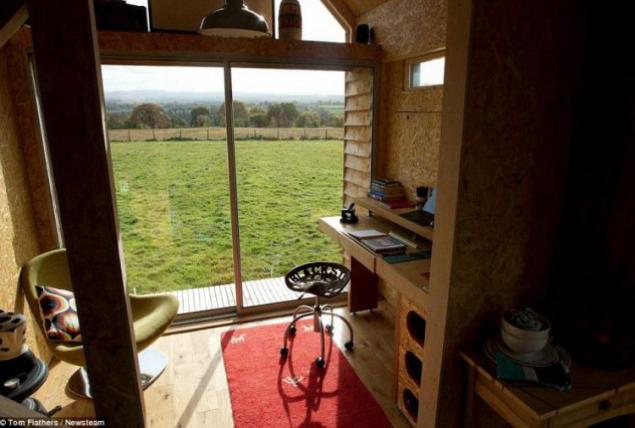 The couple built a house on the farm parents Kira on the outskirts of Hereford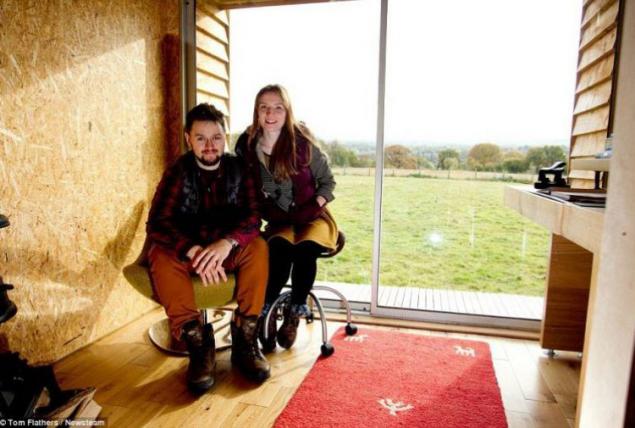 Since the house is built on the basis of the trailer, the pair did not need permission for its construction, as in fact it is not classified as a house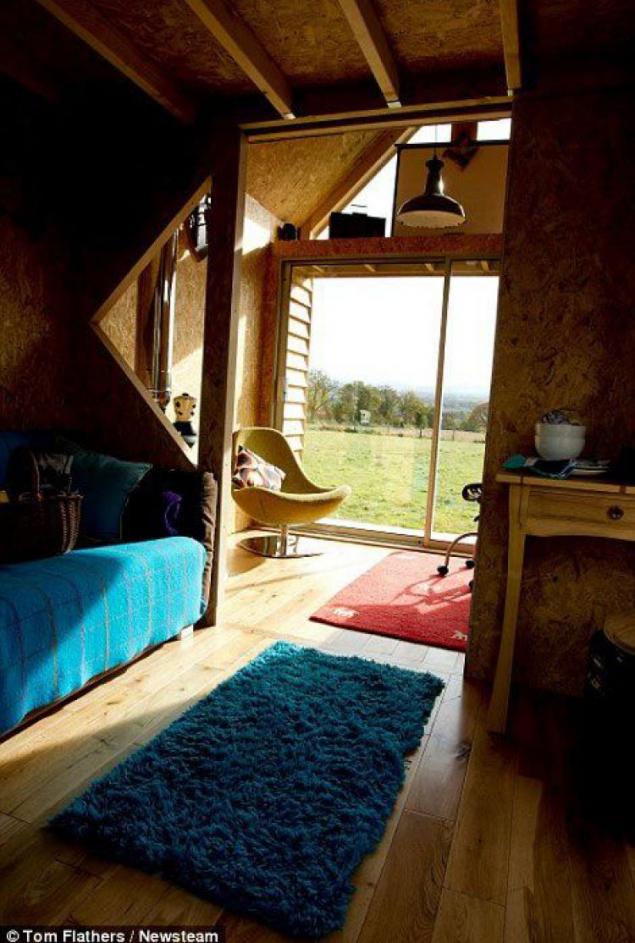 Every 28 days, they moved the house from place to place in order to comply with local laws

plan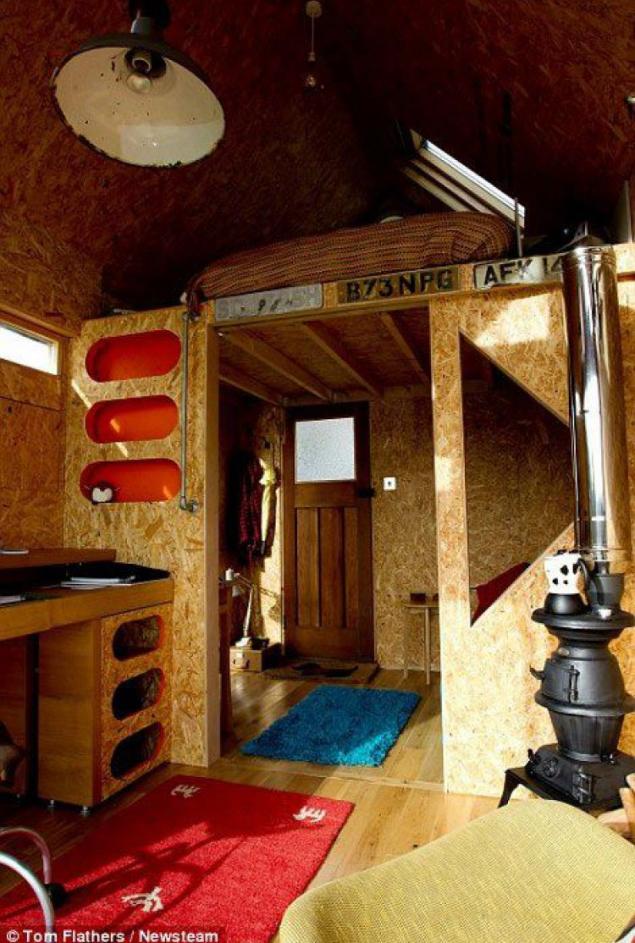 The couple plans to live in this house, it is not to save money for their own homes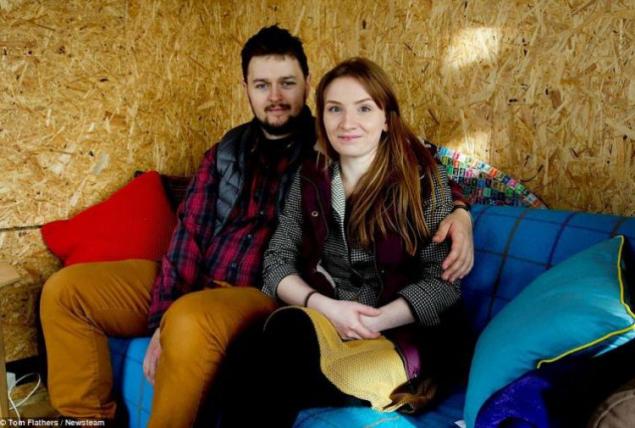 Here's a cute and very comfortable home-Frankenstein with cunning masters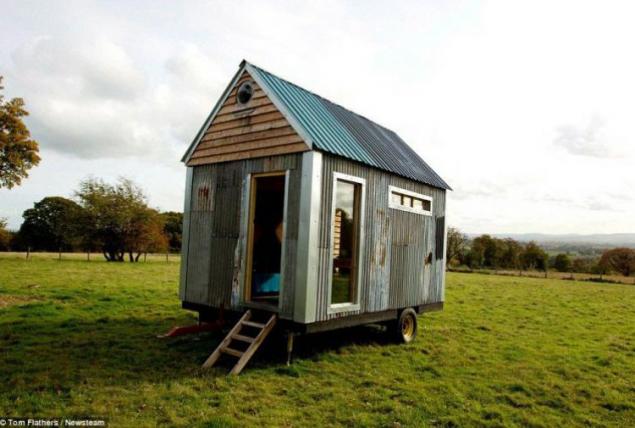 Loading ... Loading ...
Liked? Share with your friends!
Loading ... Loading ...