Fundamentally new asynchronous motor. The use of the innovative "Slavyanka" winding yield significant efficiency gains compared to the classical winding asynchronous motors.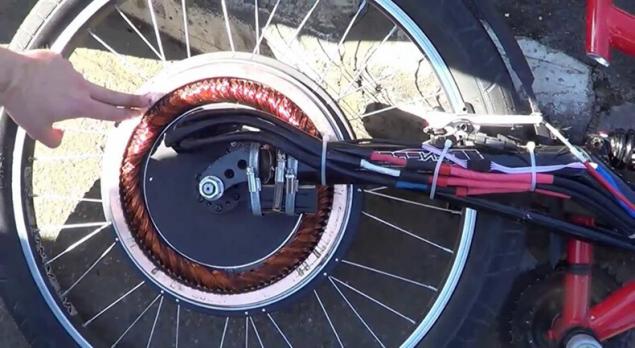 What SLAVYANKA?
The essence of technology - the use of additional stator windings. For three-phase motor izpolzuyutsya addition to the three main windings are three more - combined - Defining geometric way and also in a special way connected to each other. This technology is patented.
Benefits
technology "Slavyanka" Electric motors are an effective means of reducing energy consumption and operating costs.
Advantages of electric motors compared with conventional asynchronous:
Achieving high efficiency in a load range of 25 - 150% of the face that in actual use to reduce power consumption by 15 - 50%
The increase in maximum torque by 10 - 100%
Increasing starting torque of 20 - 50%
Reducing the starting current is 2 times, which reduces the peak load on the network and eliminates the use of soft starters
Noise reduction for 6 - 7 dBA
Reducing the temperature of heating coils, in fact, that excludes the possibility of burnout windings
Where Used "Slavyanka»?
Main application areas - transport systems, lifting equipment, fans, pumps, compressors, gearboxes, machines, etc.
Those. Slavyanka motors is advantageous to use in any area, replacing their conventional three-phase asynchronous motors. In particular, these engines have been successfully used for electric cars, buses, railway transport.
The set of positive qualities motors "Slavyanka" is particularly evident in the toughest conditions.
Electric motors with a combined coil on its mounting dimensions fully compliant with standard induction motors, but, on request, can also be supplied in the version with reduced dimensions.
Cost
The cost of electric motors "Slavyanka" above the cost of conventional induction motors, which can be explained, in particular, and low-volume production, but this increase in the cost is fully offset by energy savings within a few months.
Test drive the bicycle wheel Duyunova without magnets
What's inside?
Watch the interview in the production of asynchronous motor wheel.
What's inside?
Watch the interview in the production of asynchronous motor wheel.
Answers to questions about the unsprung mass of the wheel
Winding Slavyanka, the secrets of the asynchronous motor-wheels without magnets
Answers to questions - a large conference with Dmitry Duyunova