Dentists recommend brushing your teeth at least three minutes. This rule is known to many. What about the hands? How much should be paid to hand washing to them had no bacteria? Journalists publication The Daily Mail, conducted an experiment, during which determined the optimum time and "technique" hand washing, allowing maximum cleanse them from harmful bacteria.
In order to determine the level of cleanliness of hands after washing, used a special lotion Glo Germ, pretending to pollution and UV light.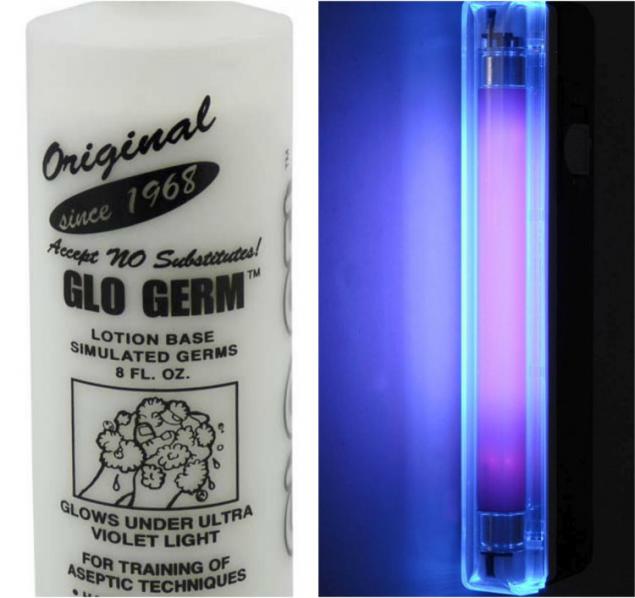 Effective Lotion simple - covered hands transparent, invisible in daylight shell. However, if their hands bring an ultraviolet lamp, gel film will appear as a white plaque, which is a simulation of "dirt" that accumulates on the skin of the hands during the day.
After applying the gel to the skin of the hand under UV lamp looks like.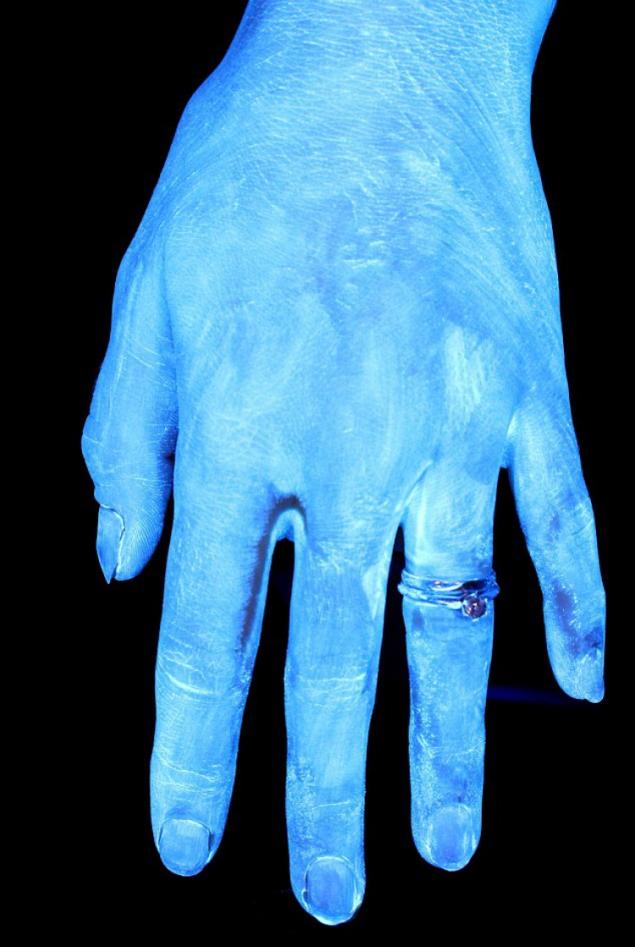 During the experiment, journalists washed their hands in different ways for different times. After each approach, the result was recorded (the whiter hand - the more dirt on it). We will understand more with each option.
< Rinse without soap and shake drop
Many resorted to this method from time to time. When the hand is not soap, towels, or we're just in a hurry.
In 2013, scientists from the University of Michigan (USA) conducted a study involving 3,500 volunteers and found that a quarter of them are constantly washing their hands so after visiting a public toilet - that is, simply rinsed without soap and brush off the water. At the same time more often, as we found out scientists, hands without soap wash men in public restrooms.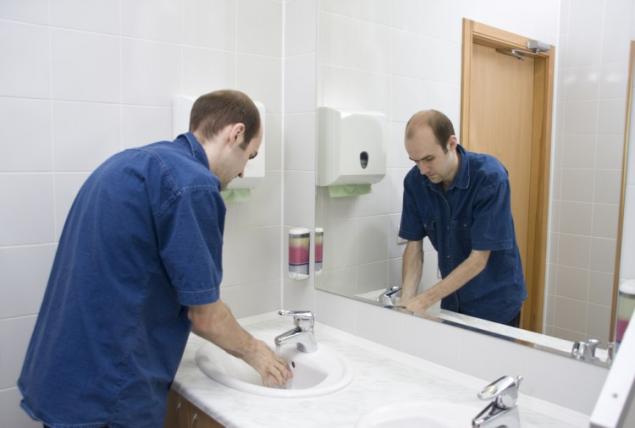 This method of hand washing is extremely inefficient. See what it looks like covered with a gel hand after three seconds, rinse under running water. Compare with the first image. Changed, you will agree, a little bit.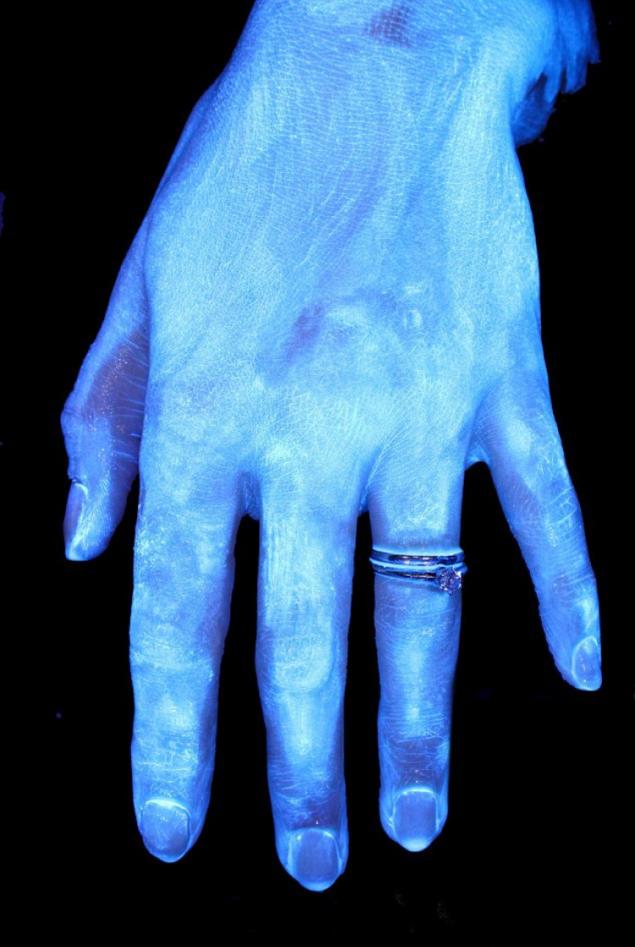 "This washing makes absolutely no sense. Therefore, it should be done more carefully, especially after visiting public toilets, "- says an expert on hygiene at the University of Salford Lisa Ekerli
Six seconds without soap

. According to the UK National Health Service, the average people spend on washing hands about six seconds. But this, according to experts, is not enough. Especially if in the process of washing does not use soap.

In the picture below - after six seconds hand washing without soap

.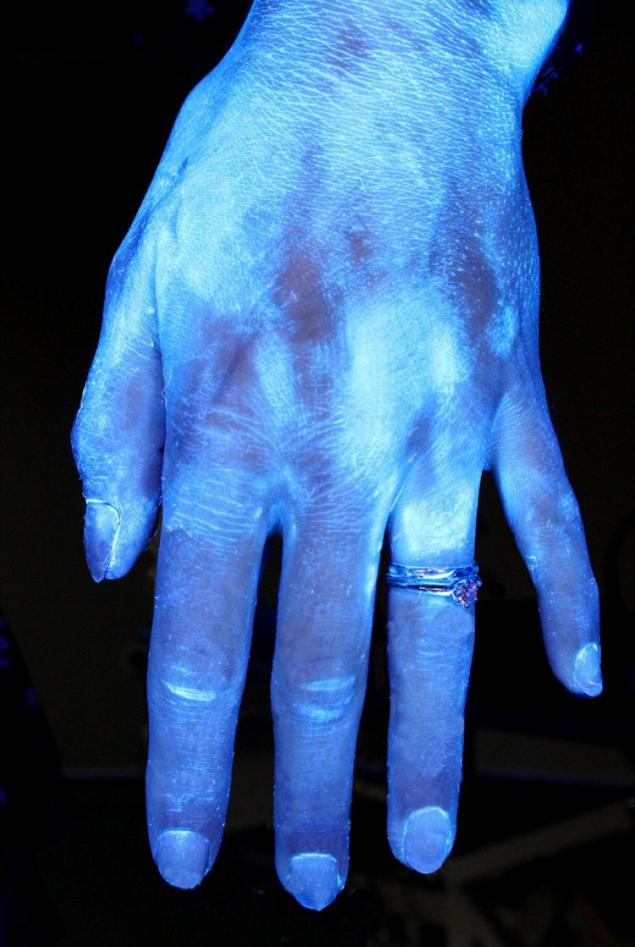 Increasing the duration of washing for 3 seconds only slightly reduced pollution. This white spots are still many. Including -. On the side of the fingers and in the cuticle

Six seconds with soap

According to the expert in the field of hygiene and public health Val Curtis, soap is not only helps to better clean the skin, but also forces people to give more time washing.

"When you wash your hands with soap and water, the process is delayed. All elementary - out to wash the soap, it takes time ", - the expert explains

. Plus, adds Dr. Curtis, while contaminated sites washing with soap at greater friction that contributes to a better purification.

Hand wash in this picture the same six seconds with soap and water only. The difference is noticeable, but the skin is still seen a lot of blind spots, particularly around nails and cuticles.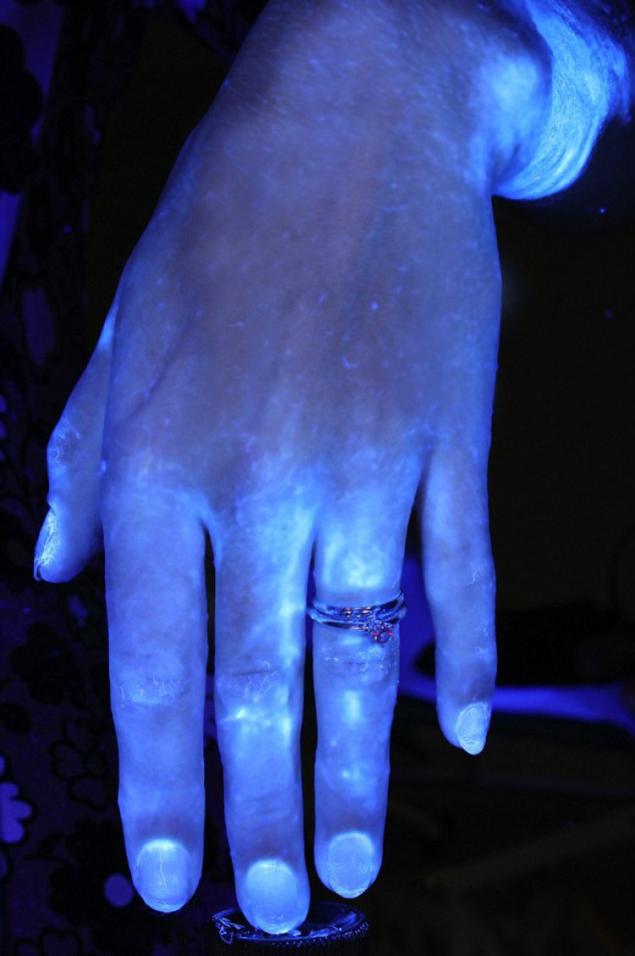 "Nail and cuticle - this is the most problematic areas. They are the most difficult to wash, - said Dr. Lisa Ekerli - especially hard with them is necessary for people with addictions - that bite or constantly biting the cuticle and nails »

15 seconds with soap and water <. br>
Hygiene experts assure - to maximize Wash hands thoroughly with soap and water, you need to spend at least 15 seconds. In the study, researchers from the University of Michigan, which is mentioned above, states that only 5% of people spend so much time the process of washing hands. The rest - much less

. After 15 seconds the pilot washing dirty areas remained only in small quantities in the region of cuticles and nails of the thumbs.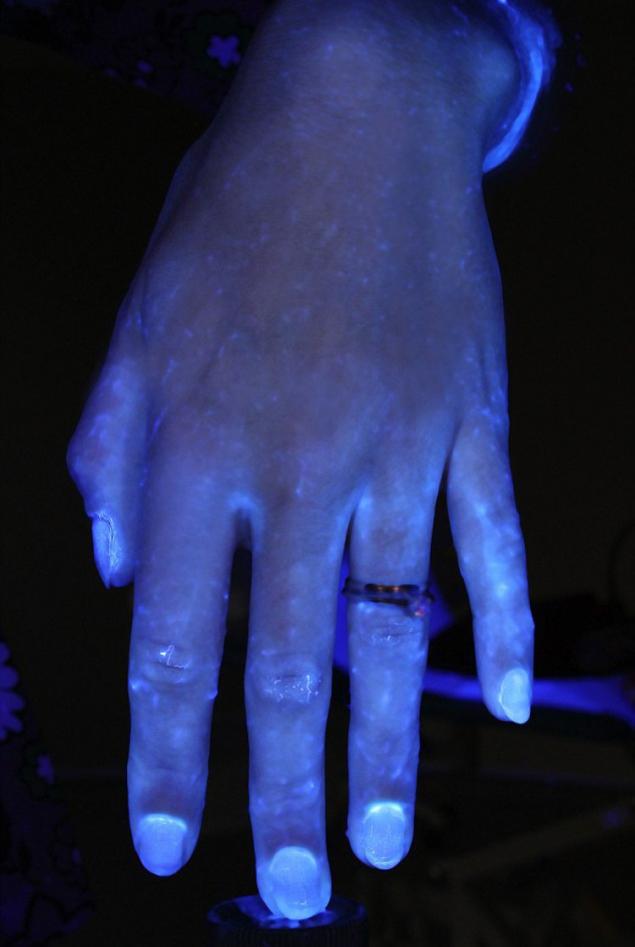 30 seconds with soap and water

Bearing in mind that there is no limit to perfection, an experiment the authors have decided to increase the recommended specialist time in half. And not for nothing - for 30 seconds, almost managed to wash all the dirt. Look.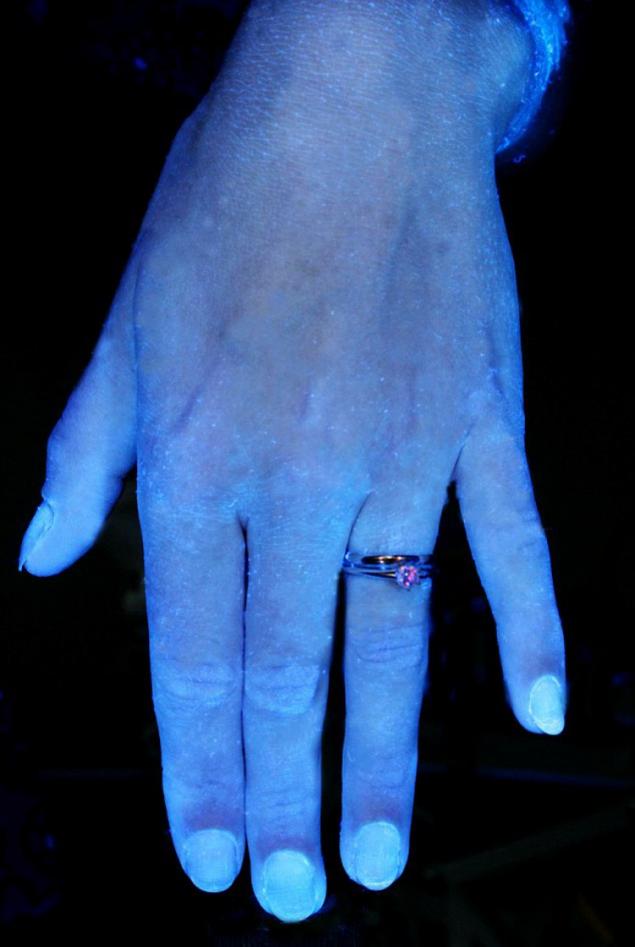 Amazing, is not it? However, it took five times longer than many people spend normally.

< How to make hand washing more effective

Always thoroughly lather hands. Washing away the soap, you will spend more time on the process itself, which will cleanse the skin more effectively.

During washing should pay greater attention to the palms (obligatory firmly rubbing her hands against each other), the fingers (possible to wash each finger separately) and the tips of the fingers (they should wash their jerky movements, resting in the palm).

After washing hands in public places (especially in the bathrooms), be sure to dry your hands, and not just shake the water.

"Drying - is very important, because even if you are not well will wash some land, air purging would improve the situation", - says Dr. Lisa Ekerli



. Loading ... Loading ...
Liked? Share with your friends!
Loading ... Loading ...