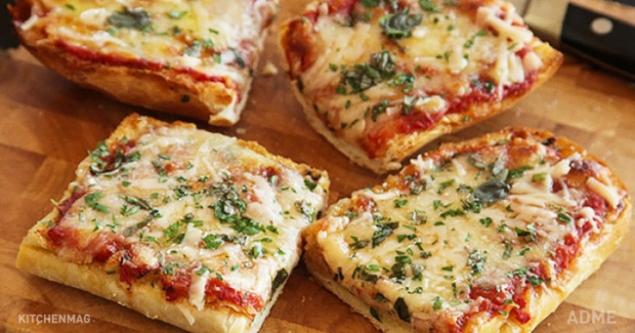 Also, what to cook with your children a lot of fun, it is also very useful: the child learns self-reliance and responsibility, and fine motor skills of hands good for the development of memory. Though, perhaps, will have to spend cleaning a little more time than usual, you'll see, fussing with her beloved child in the kitchen bring great pleasure.
< Website offers a few ideas that will and tasty, and easy to cook with your child.
Cookies "Rainbow"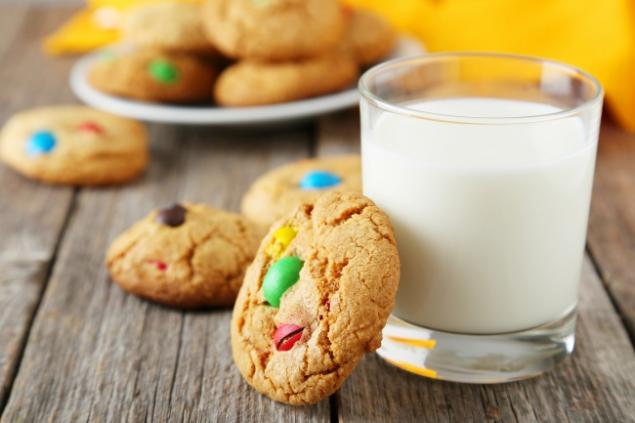 Ingredients:

flour - 300 g soda -.. 1/2 tsp butter - 150 g sugar - 250 g eggs - 2 pcs colored jelly beans - 200 g Preparation:.

While the child tastes colored jelly beans, you will need to cook the dough. To this end, in a bowl mix the flour and baking soda. In a separate bowl, mix the sugar and the melted cooled butter. Add the sugar to the eggs and mix well. Small party introduce flour into the resulting mixture, and knead the dough. Add to the dough pellets and mix well dough with candy. From the dough balls have to sculpt and shape of these cookies. Bake it in the oven at 170 ° C for 10-15 minutes. Banana dessert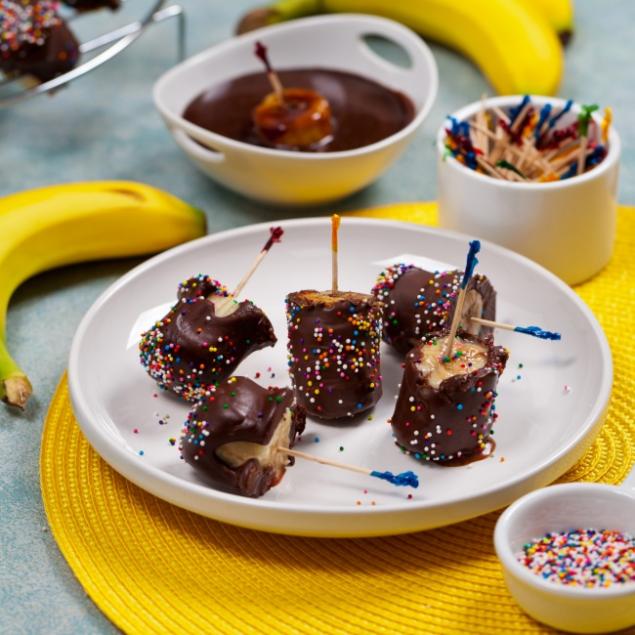 Ingredients:


bananas - 5 pcs li. > chocolate - 100 g nonferrous sprinkling Preparation:

Cut the bananas into slices. Melt chocolate in a water bath. Dip a piece of banana in chocolate and sprinkle with colored ornaments or ground nuts. Leave in the refrigerator until the chocolate hardens. Amanita tomato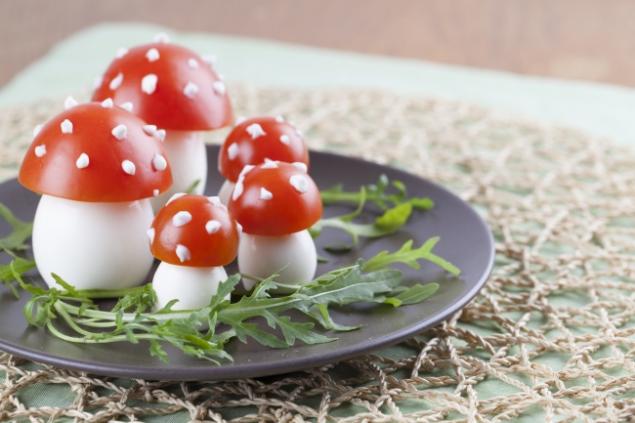 Ingredients:


Eggs - 5 pcs . onion - 1 pc tomatoes - 5 pcs Preparation:

. Boil hard boiled eggs, cool. Finely chop the onion and fry it in a pan until golden brown. Clear eggs. Cut off the top and gently pull out the yolks. In a separate bowl, mix together the egg yolks and fried onions. Fill the resulting mixture of proteins, on top put sliced ​​tomatoes in half. On the small caps to make the point mayonnaise or any other white sauce. Cupcakes "Sweet Tooth"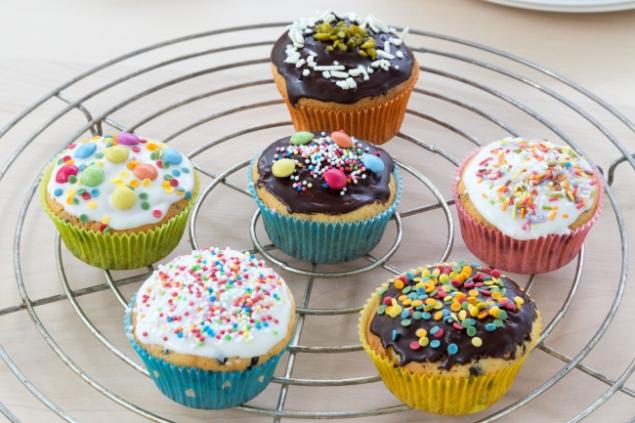 Ingredients:


Eggs - 3 pcs <. / margarine - 100 g sugar - 100 g flour - 250 g chocolate whipped cream < / decorations for baking Preparation:

Beat eggs in a bowl, add the sugar. Add the cooled melted margarine. Pour the flour and stir until smooth. In a baking dish put paper cupcake tins and fill them with batter. Bake for 15 minutes at 180 ° C. Ready to decorate cupcakes with melted chocolate, whipped cream, sweet, fruit, etc. Mini-pizza with ham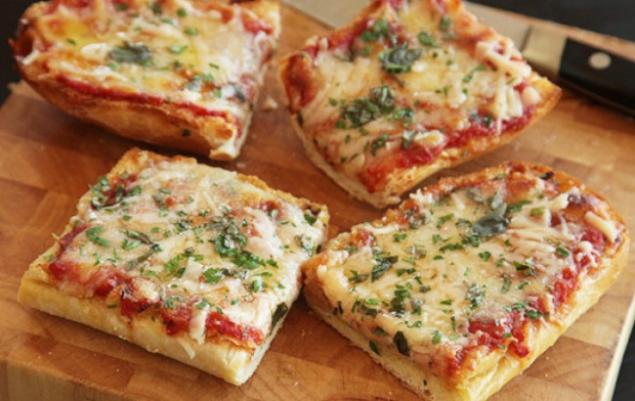 Ingredients:..


baguette - 1 pcs ham -. 200 g cheese - 200 g tomato paste green Preparation:

Cut baguette in half, each half will be the foundation of a pizza. Coat each half tomato paste. Share on the basis of sliced ​​ham, sprinkle with grated cheese and herbs. Bake for 10 minutes at 150 ° C.

Materials: eat at home, KitchenMag

Photos on the preview: KitchenMag





via kitchenmag.ru/recipes/6419-bystraya-pitstsa-s-kuritsey-i-syrom