- I do not imagine myself at thirty-six. I do not look at thirty-six, and do not feel thirty-six ... I decided to get stuck at thirty-five, - said the heroine of the popular series ...
Ever since the Internet came into every home, opened wide abyss of heaven. And not so much because anyone who had the opportunity to publicly express their opinions, both because we have learned this opinion.
Another interesting observation concerns the relation to the appearance of thirty women. Here to take, for example, the recent discussion of one of the many projects designed to make the "cover girl" of the common man. Individual citizens for a moment it seemed that the abundance of "heavy" makeup and bright outfits significantly added heroine age project, but felt that it should look like and the woman in thirty-four years. And the fact that before it was like a young student, it turns out, it was ridiculous and indecent. Because at that age to wear a braid - ridiculous and indecent. Go without makeup - too. It turns out that a woman of this age should look like ", respectively».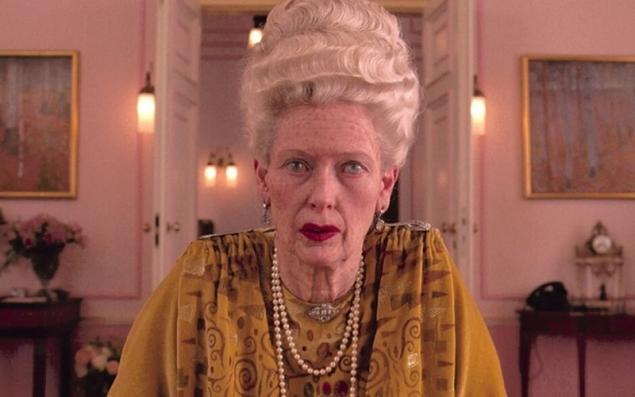 The fact that you need to be age-appropriate, already ridiculous when it comes to the women of thirty - that's ridiculous. Just think about it! What will become of us in the sixty?
That is, as soon as we turned ... how many? Twenty two? Twenty five? Thirty? We longingly into the eyes send to the trash favorite wardrobe and start to "age appropriate." We buy a decent gabardine suit, practical shoes on a small heel stable (no more than two centimeters), are building color fleece, fill it with lacquer and, sparing no time and themselves, draw liberally on the face of the new face.
if anything the numbers mean? Here it was still possible, and there is no longer possible. Where is the line? And where manual?
There are many articles in the series, "it's time to stop doing, if you're over thirty." And we're not on the boards of a healthy lifestyle, namely the emphasis on absurd age restrictions. For example, the huge popularity of the list of tips for women over thirty-five, where one of the items recommended for women between the washing of the head and a couple of extra hours of sleep to choose the latter. Of course, a woman of thirty-five - it's already all, the sunset of life. I do not need to wash your hair.
We do not dispense us, of course, and without gender minute. But what if men "over thirty" no advice on how to look and encourages them to be age-appropriate.
More to say. Recently, I happened to get to the hospital, and it so happened that in the department at that time were treated exclusively retired 60-70 years. And here, as nowhere else, striking the difference between men and women. Blotched, sloppy, lethargic woman in dimensionless robes on the background of cheerful, smart peers in sports clothes, flirting with a young nurse. Now imagine the reverse situation: septuagenarian patients flirting with young doctors. Yeah. They may be invited to a psychiatrist ...
There is a category of women - women without age, and in this case it is not a compliment. Visiting a parent meeting at the school my son, I sometimes see the teacher who taught in the days of my studies in the same school, that is, twenty years ago. And since then it has not changed. Not because it is well preserved, on the contrary: even then she looked at sixty. And only now, after so many years, it became clear that if it turns out, was a very young woman. Maybe it was just someone once told her that thirty-four time to purchase the appropriate shape?
These rare stories about people who are seventy years "still moving", perceived as a prodigy. Oh, God, they do yoga and dance! And what could be?
After all, we limit ourselves, and lose their lives.
Sometimes someone in a social network asks the question: what would you do if you went back to the youth? Why not just call. And to learn languages ​​and to travel to left, and the other would have mastered the profession ... and it is quite a talking young people who believe that life really can be only twenty. A thirty-five our destiny - to stand in line for buckwheat
. Yes, many things are really good in the past. Perhaps, in a certain age, someone will have to say goodbye to dreams of becoming a neurosurgeon or a baby. Yes, there will never be eighteen. Nevertheless, in life there are plenty of interesting things, and age has absolutely nothing to do with.
Author: Jane Smith