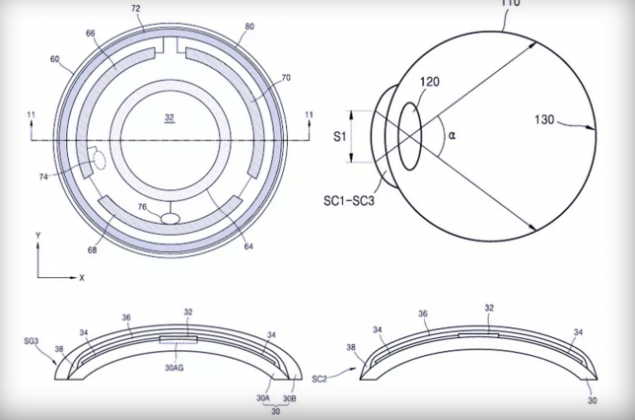 Samsung has developed the concept of smart contact lenses with built-in display and camera. The patent discloses how such a device may be used to create an augmented reality. It will be powered by means of a wireless connection to the user's smartphone and include a built-in motion sensor to control by means of blinking. The patent refers to the Google Glass with the proviso that such external displays offer poor viewing angles and image quality. These problems can be solved, if you place a tiny OLED-display between layers of soft contact lenses, according to theverge.
Researchers have created a prototype contact lens with embedded displays before, but they tend to be fairly rudimentary, with a limited number of pixels and the minimum testing in real life. About Google razrabotkeumnyh contact lenses that were analyzed in the blood glucose level to help patients with diabetes, it was announced two years ago, but the tests carried out so far.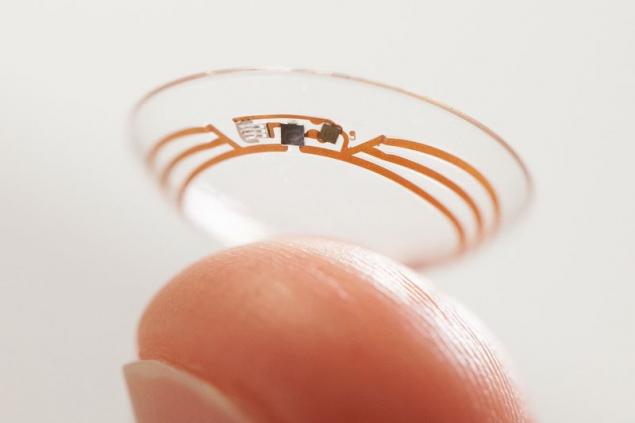 prototype smart contact lenses from the Google
Samsung's patent looks plausible, but in fact it is difficult to implement. It should also be stressed that it is likely only a patent application, filed back in 2014 and is still marked in the base of intellectual property data in South Korea as a "new study" marked "unexplored." Nevertheless, this shows that Samsung, at least work in this direction and generate ideas, even if their implementation can take years.
Source: geektimes.ru/post/273990/