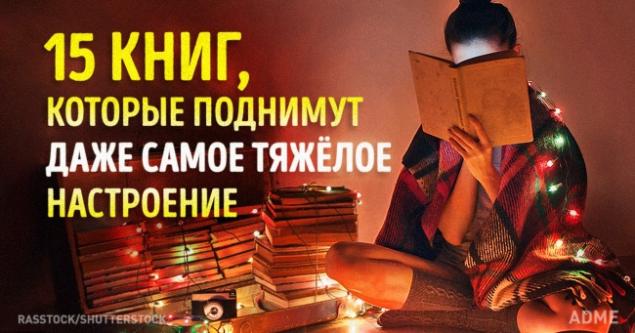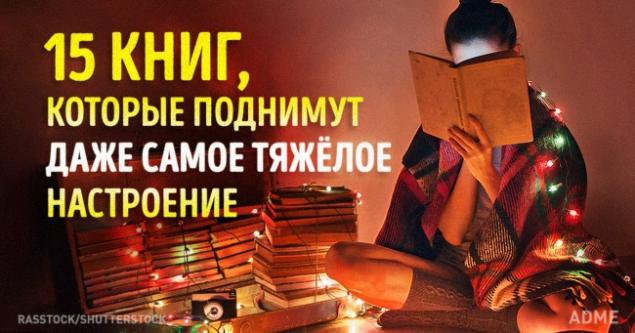 If you suddenly became sad, or lonely, or bored, then for you
Website has collected books, guaranteed to increase the level of happiness and joy. They are thoroughly imbued with humor, irony, satire, sarcasm, smiling and the sun.

And by the way, in each of these virtuoso works hidden philosophical tasty toppings. Somewhere between the first and penultimate formation ulybatelnogo words. Read and enjoy!



P. G. Wodehouse
"This inimitable Jeeves!"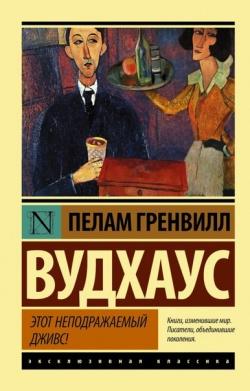 Stories of ingenuous Mr Worcester and ingenious Jeeves - a classic of English prose humorous

. Mr. Bingo, one of Bertie Wooster, once again conceives marry. But strict uncle Little can stop it. And come to the aid of the correct Berti, who assumes the role of intermediary in this delicate matter, and his ingenious servant Jeeves. However, Mr Wooster and most need help:. Aunt Agatha is determined to find a worthy companion for your favorite nephew



«I decided to return to London and boldly, like a man, to meet danger: Hidden in his apartment, and Jeeves'll have to answer to all that I have no home.

«the less you crave to see the guests, so it is punctual.» »



Maxim Malyavin" Notes psychiatrist or all haloperidol on the house "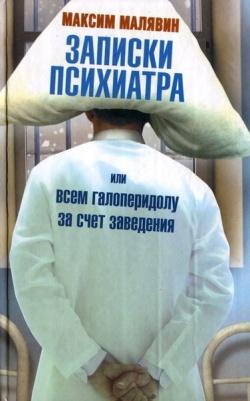 I can not sleep because of fear for the fate of humanity? Neighboring Galaxy is preparing for an invasion of the Earth through your balcony? Salvation is: call our mental spetsbrigady. We have excellent professionals, chambers with windows on the sunny side, buckwheat just heaps - helps a lot of bad thoughts

. This book was born from a blog psychiatrist with 15 years of experience. The author tells the fascinating medical stories and ironic manner sheds light on the specifics of their work. And, yes, maybe it is time to stop too seriously perceive reality and ourselves



«Orgasm, however, was that even a bastard? Loomed nearby, giggling, making faces and it seemed all sorts of hurtful figures, but never once allowed himself to experience »

" -. The doctor, to me here the voices in his head were ordered to bring to the hospital ax and hack to death for you and your nurse but I did not listen to them, I have no right.. I have done? "



Tibor Fischer" Philosophers with a large road "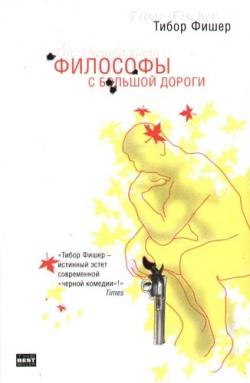 Heroes of the book - a teacher of philosophy, fat and lazy, escaped from the alma mater for the search of the true meaning of being a philosophical, and a partner with a disability, unsuccessfully attempted to rob him

. This unusual couple sent along to rob banks, mercilessly philosophizing along the way. And all turns out they accidentally and usually unexpected for them. Witty, kind and very funny story.





«About that time, no one bothered to explain to me that marriage is taken seriously by all, except those who it is" .

«I noticed that lying seems much better, very horizontal position improves your aerodynamics, reducing drag life. Note that almost all of life's troubles are connected with the need to stand on their feet »



Helen Fielding," Bridget Jones's Diary "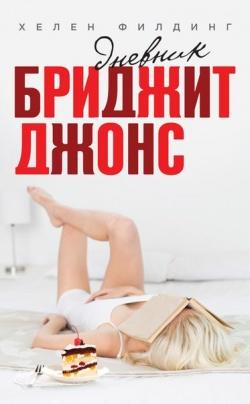 . The novel won the "Best Book of the Year" in the UK (1998), and took 75 th place in the list of 200 best books on the version of the Air Force.

The book is about the not too lucky, a solitary girl of 30, who unsuccessfully struggling with being overweight. Her life is full of problems with parents and men. But she still really wants to meet with someone. But with whom? And most importantly, where? Relatives at the dinner - boring, flirt at work - it is dangerous. But Brigitte is ready to take the risk! Unpredictable, enchanting, clever, ironic Bridget Jones's trial and error moves to the target - to meet his only



«I realized: the secret of weight loss is not to be weighed." <. br>
«How could I not be abandoned, if you have the same sense of self-confidence, like an expired sandwich?»



Thank Se "All the plumber in one pile"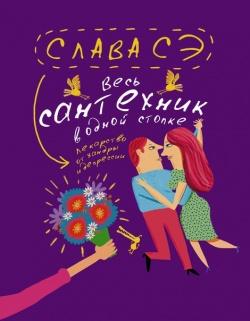 Thank Se started a blog and started writing funny stories. And when I got a paper book, in a few days it swept from the shelves.

He lives in the Baltic plumber Glory. He has a wife Lucy Nezabudkin. She, like a steamer, white and large. There are two daughters and a cat suitcase. And Glory - the only plumber in the Baltic States, which plays in the theater. In his spare time, closets, of course. Written very funny, with a love of ordinary life.



«Someone throws a Christmas tree in January, the paranoid. And pathetic slave order. Determined the owner of dry spruce until crisp. »

« They found a kitten. Color - metallic leopard. Tender, behind the velvet small child-sized eggs. Responds to Kuzma name, Toby, Lena, where Peter and Delhi console. Funny, biting all night for the toes. He eats well, went to pot three times, according to need and just like that, out of interest. Clever as Feuchtwanger.

If this is your kitten and you are not indifferent to his fate, ascribe a comment here and I once a week will post interesting stories about his personal growth. »



Douglas Adams' The Hitchhiker's Guide to the Galaxy"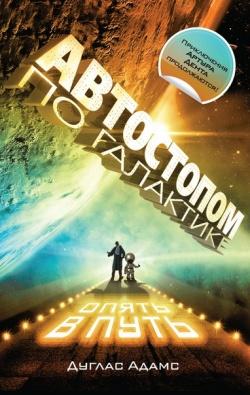 < br>
Douglas Noel Adams - English novelist, playwright and screenwriter.

The novel "The Hitchhiker's Guide to the Galaxy" in 1984, topped the list of best-selling British, and the Adams became the youngest writer, received the award "Golden Pen". Feature film in 2005 with a budget of $ 50 million two "rescued" the costs of adaptation and was nominated for 7 awards.

Slim and multidisciplinary book, which hides a lot of deep layers of clever jokes. And thinking about the ultimate question of life, the universe and all that.



«The main difference between an object that can go wrong, and the subject, which can not go wrong, is that the thing that can not go wrong, can not be repaired if it still spoiled »

" -. we have a deal for you
. - I'm sure I do not like it
. - Like it. Before you open a new life.
- Another life? Oh no, not that «.



Sergei Dovlatov" Compromise "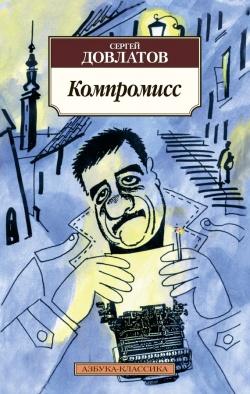 "Compromise" The author believed in "the smile of reason." Today Sergei Dovlatov - one of the most widely read Russian writers. His prose is staged, filmed, studied in schools and universities, has been translated into Japanese and major European languages.

Almost all the works Dovlatov cause the reader smile. His characters constantly get into funny and absurd situations, and as absurd of them are selected.

"Compromise." - A series of his short, very funny and a little sad stories

"He was like a diver. . Just lonely and impenetrable "

" decent person - a person who does bad things with pleasure »



Andrew Belyanin Fairy trilogy" Jack - Mad King. " "Jack and the mystery of the ancient castle," "Jack in the East"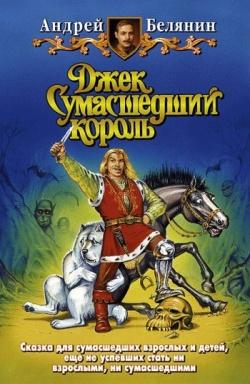 On the roads of fairy tale on a black horse galloping youth. Near runs shaggy dog.
The horse - not a horse and absent-minded wizard. Dog - The Sorcerer's Apprentice, a young man - a real prince, one who was nicknamed Mad King

! Three stories about Jack Andrew Belyanina, despite the many eerie characters and dangerous adventures, very funny piece. Restless and very motley company is almost non-stop fight with every unclean and from any alteration emerges victorious



"-. Now I'll go and conjure something
. - No! Just do it! You again make a mess of something! - Waved his hands
Lagoon.
- What's there to be confused ... Who will be roast beef. I'm determined to steak Welsh ... - Sam muttered, hiding in a cave
. Warlock doom waved and gestured Mad King to sit down on a stump. Sam Lagoon madcap perched side by side on our old boulder.
- Well, young man ... - wizard did not finish. There was a roar, and from
bullet flew out of the cave, Sam Wilkins. Behind him rushed kinberiysky huge bull, plastered with onion circles and abundantly watered sauce. Bull furiously bellowed and tried to pick up a wizard-dropout horns. When the roaring couple disappeared into the forest, the wizard shook his head:
- Warns the ... Ah, youth ... "



Narine Abgaryan" Manyunya "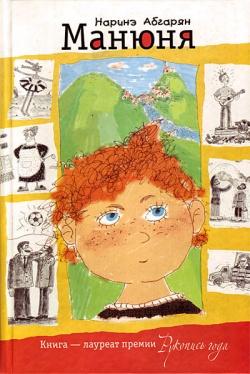 "Manyunya" - a bright, sun-soaked and smells of the South market and stunningly funny tale of childhood

. This is the warmest, mischievous, clean, uncomplicated adult nonsense like politics, psychology and some expectations from life, full of adventure and full of fun childhood, which makes a man happy for a lifetime.

This book - an excellent vaccination against all superficial





"-! Do not wait for me - he called my mother from the doorway
. - Buy bread on the way back - not to be outdone mother
. - Never! - Dad shouted and slammed the door
. - And coffee! - Mom cried vindictively
. - Agrhhhh - was heard at the door, and Mom grunted: the last word left her «

« A great friend of mine once said: "Childhood ends at the moment when life ceases to seem endless.".



Terry Pratchett "Mort", "Grim Reaper"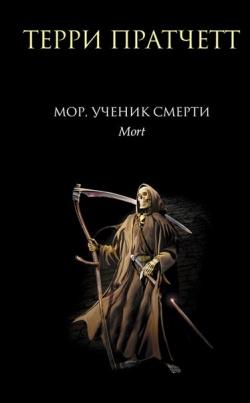 Discworld Death is not the trouble that happens sooner or later to each of us. Oh no! Firstly, Death - this is it. With all the ... Secondly, he is very responsible, because we all know how frustrating it is - to die at the wrong time. Thirdly, he has a daughter, his own house and servant Albert (in the world - the most powerful wizard of the Discworld and the founder of the Unseen University - Alberto Malih)

. In general, Death Discworld very remarkable person. And because of this, and the problem starts ...





»- Here they are - death - Death continued. - All that they have - quite a few years in this world. And they spend precious years of his life for the increasing complexity of all they touch. Charmingly «.

« Scientists estimate that the chances of the actual existence of such a frankly absurd world equals one in a million. But magicians have calculated that one in a million chance of falls in nine cases out of ten. »



Peter Bormor" demiurge Games »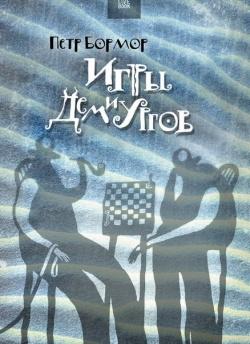 Heroes of the book - and Shambambukli Mazukta - the most common demiurges, do a good job. They create worlds, do so, as it is written in many textbooks on the creation of inhabited worlds.

With each new world at the demiurge added hassle: you do not confuse, for example, data commandments people from the first world to the commandments given to people from the second, and then to try them according to their deeds, and not haphazardly

<. br>
«The whole world - theater, everyone has their own role in it, and all the replicas are distributed in advance. But these bastards always improvised »

« Atheists - it's the same children. Offended for something their parents and run away. And half an hour will be thinking, what are they tough and independent. And then come back as if nothing had happened and say, "Hi, Dad, where's my fried calf?»



Woody Allen "to settle scores. Collection »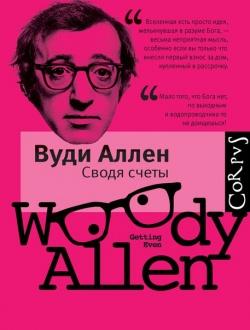 Woody Allen - the founder of intellectual comedy genre and one of the iconic characters of modern cinema - in the youth is widely known for the humorous plays and sketches

. "Settle scores" (1971) - one of the first collections of Allen, which mainly includes his essays previously published in the magazine The New Yorker, as well as some other works. Basically it is a smart parody. Written funny and ironic.



«Not only that, there is no God, a plumber on weekends and do not doischeshsya!»

«I somehow asked Gertrude Stein thinks Is it that I am destined to be a writer. In a typical for her mysterious manner, that we are all so fond of, she replied: "No". I interpreted this as "yes».



Ilya Ilf and Yevgeny Petrov "Golden Calf"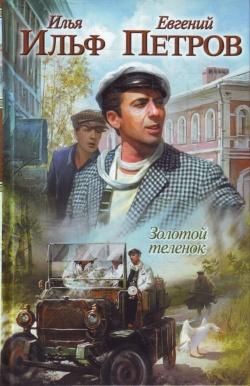 The famous satirical novel by Ilf and Petrov, first saw the light in 1931.

"The Golden Calf" - a book of legend, which were separated on a worldwide quotes. Artwork reprinted many times and filmed.

The story of Ostap Bender, the great strategist and adventurer, is riddled with biting satire and subtle humor sincere. It is the product of positive charges for a long time.



«In Rio de Janeiro, for example, stolen cars repainted in a different color. This is done for purely humanitarian reasons - so that the former owner is not upset by seeing that

«always thought his car travels outsider": "It is I still have time.. Many more will be in my life milk and hay. " And in fact never more. And know this: it was the best night of our lives, my poor friend. And you do not even notice. »



Stephen Fry" Tennis balls heaven "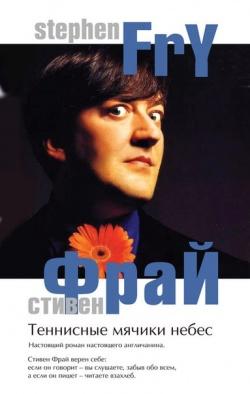 < br> This sophisticated Arrangement with a modern twist, "The Count of Monte Cristo." Funny, energetic and clever book.

Stephen Fry - one of the most outstanding personalities of the current England. He is an outstanding actor-intellectual (we have known for the roles of Oscar Wilde and a servant Jeeves in the series by Wodehouse), acerbic essayist conservative The Daily Telegraph, a popular showman and an excellent novelist, had won a love of readers and kind words critics snobs.





«There are people who believe that to live a full life in their way flooded Asians England, the very existence of the royal family, the intensity of traffic under the windows of their homes, the machinations of Trade unions & lt ;. .. & gt; - Yes anything, but not their own emptiness, idiot failure to properly take at least for some, hell, the case. Ashley was well aware of the frustration that is felt at the thought of Caligula, that the Roman people, not one single neck. If only the British had one back at all, Ashley thought. How he would have kicked his reward! »

« When fate throws at us with bricks, it is not so hard. When we do toss them, and they come back and beat us, it's hopeless. »



Fannie Flagg" Daisy Fay and wonders "



< br> Light, plaintive and life-affirming novel, full of optimism and kindness. Very funny written.

Once there was a girl in the American heartland. Parents she was unlucky, my mother more and more worried, and my father drank more. A stretched around a strange and interesting world so that and want to talk about it.

And Daisy Fay begins to keep a diary. Notes obtained her cheerful and sad, touching and cheeky. About parents, neighbors, friends. . In short, about wonderful world full of wonders



«Someone has said that if a girl says" no "- it means" yes. " to get to the one who let this rumor! »

« I should not cry if I have nowhere to take. This means that I am not like the others, especially, and someday I will be proud of. »







preview Source: rasstock





via www.shutterstock.com/pic.mhtml?id=255355168&src=id