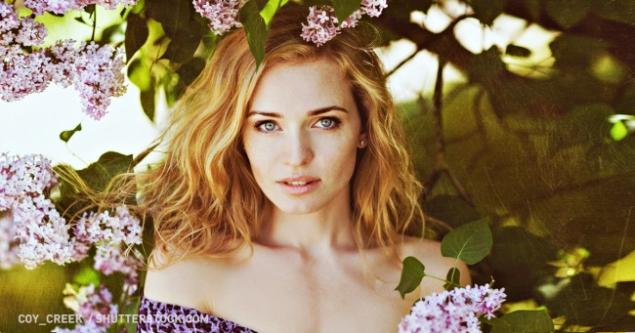 woman said, "I'm tired»
. A Spring laughs: "I came
. If you stopped to wait for me -
Let's stay together
to correct the matter. " The woman sighed: "pent ...»
A Spring to her: "At Heal
. Soul, mind, body and wardrobe -
In the joy of the spring update. »
The woman pleaded: "Right, later ...»
A spring with the participation of "Do not Cry
! To the heart sung starry night -
I'll give you hope. »
The woman stubbornly: "No patience ...»
A Spring: "You do not anger God
! In my April - Sunday
For salvation, Faith and Love.
Enough mope, whine and bicker!
Look: the whole world is open Spring
! Bother to even try -
And she come to meet me! »
This dialogue is to perpetuate,
May serve as future years:
If we are going to meet the Spring -
The spring itself is to meet us!
Lily Sobko
Preview: Shutterstock
via www.shutterstock.com/gallery-2693308p1.html