Despite the fact that the 3D print may be called "emerging technology", it is already widely available tool for use in the architecture. With the power of modern architects of 3D-printers can create models for experiments and presentations much faster than before.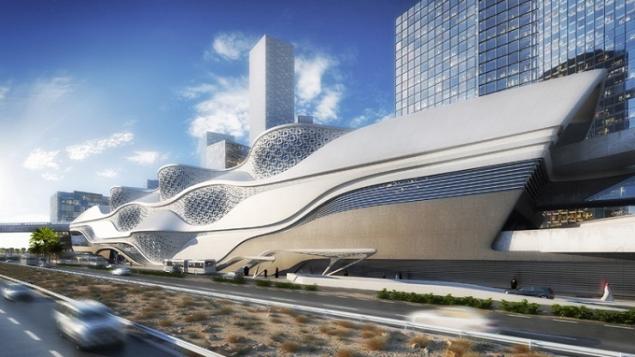 Photo: dezeen.com
Additive principle of 3D-printing technology allows you to reduce the amount of material used and the amount spent on work hours, days and months ... 3D-printing allows you to create more ambitious and bold experimental forms of high accuracy. And see created in the three-dimensional CAD model is now possible not only on a computer. 3D-press allows designers to visualize their ideas even at the concept stage.
Visualization

In addition to being able to quickly produce and test new possible ideas, 3D-printing can reconstruct existing facilities also quickly and accurately. Allowing less material waste in comparison with the classical methods of production (CNC machines), 3D-printed spatial and topographic models are an effective way to study the urban environment.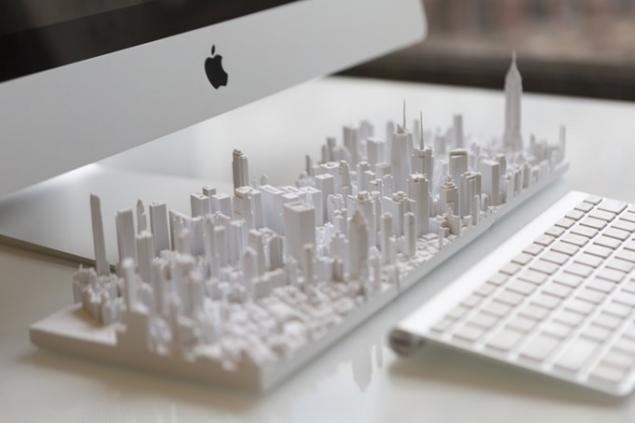 Photo: 3printr.com

Intelligent design

3D-press has the capacity to improve the traditional design methods. Its ability to play a non-linear geometry complements parametric modeling and other algorithmic design techniques.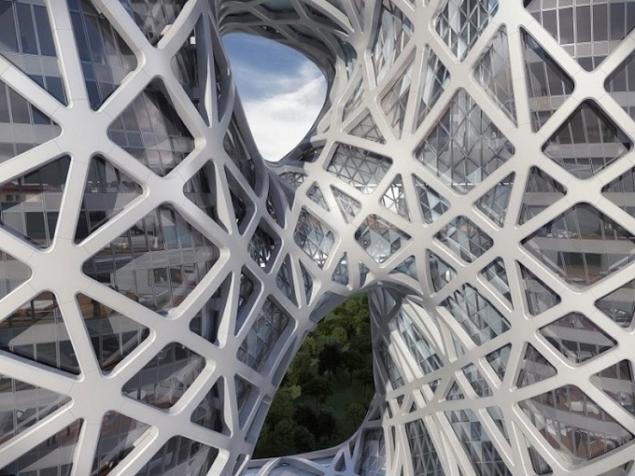 Photo: archpaper.com

Sumacshedshie form 3D-printed architectural projects

Unlike the projects built by traditional methods, 3D-printing projects can be the epitome of the most difficult and unimaginable forms. At first glance it may seem indulgence audience obsessed with originality, but such projects can be and are much more functional than their traditional counterparts. In particular, 3D-printing is one of the most important causes of biomimkrii (design, inspired by nature) in architecture. This trend has been developing very rapidly in the last decade. Designers can now mimic the complex structures that are generated by nature and different forms. Recreate forms in architecture it has become faster and easier thanks to the emergence of parametric design-and 3D-printing.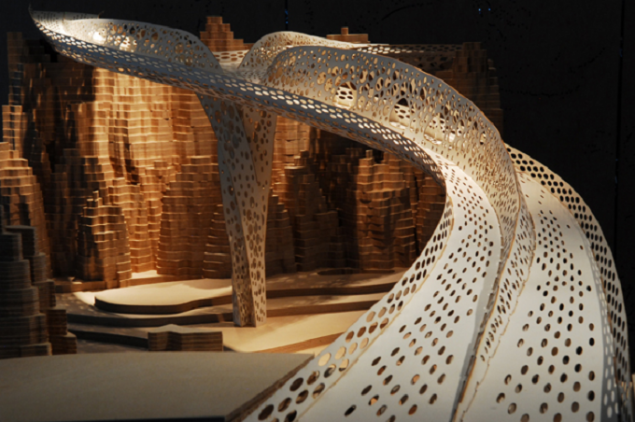 Photo: wired.co.uk

3D-printing allows you to go beyond the standard thinking

3D-press allows you to lift the restrictions and generate new ideas, materializing them in an extremely short period of time. Using an algorithmic method of design, architects and designers can create forms based on ergonomics and functionality that an object or a building will have to combine.

Prototypster offers 3D-press accuracy on professional of 3D-printers. Print architectural sites, our customers often use polyamide and multicolored plaster. If you need advice on your project, you can contact us at the address or mail@prototypster.ru: +7 499 653-53-80 (Moscow) +7 812 407-20-48 (St. Petersburg), + 7383 310-45-40 (Novosibirsk).

Source: geektimes.ru/company/prototypster/blog/271114/