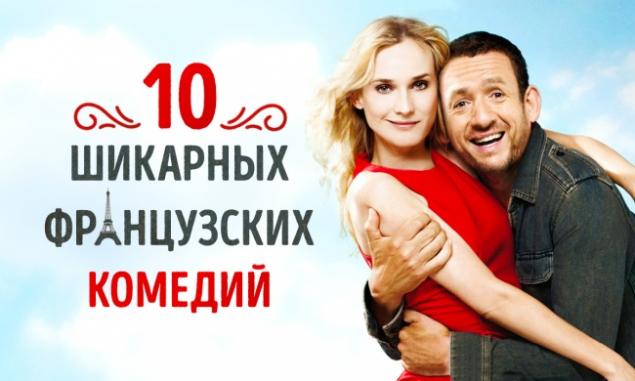 French original in everything, including the cinema. Their films can not be confused with others: humor, characters, scene, relationships, emotions - the spirit of France in everything. And when they were joking, then watch it - it is a pleasure
!
Today
Website offers 10 great comedies of the country's eternal love and wine.


Welcome to the Sticks! H3> Bienvenue chez les Ch'tis



Excellent comedy, which brought together, it seems, all the stereotypes, tells the story of the hero's life away from home to "maloprivetlivom" north of France. The painting consists of literally dies, the example of which the director builds funny stories. Easy, positive and very sincere film.


That Awkward Moment h3> Un moment d'egarement

Easy and beautiful romantic comedy for adults, soaked summer mood, which is not enough especially on cold winter days. Interestingly, the film - a remake of the 1977 painting by Claude Berri year, produced by the director's son made
.

Married for two days h3> Un plan parfait




If you are looking for a film to enjoy the beautiful game actors, using all the means to bring a smile on the face of the viewer, this film is just a godsend. Unfazed comedy may leave only a person who does not understand the subtle humor.


Name h3> Le prenom




Want to watch a movie, where almost all the action takes place in the same room? In this high-quality comedy where the characters non-stop arguing and cussing? Please refer to the French! Live the story, dialogues gorgeous, graceful humor, a subtle play of actors and unpredictable finale ensures vivid emotions from the viewer.


Crazy Wedding h3> Qu'est-ce qu'on a fait au Bon Dieu?